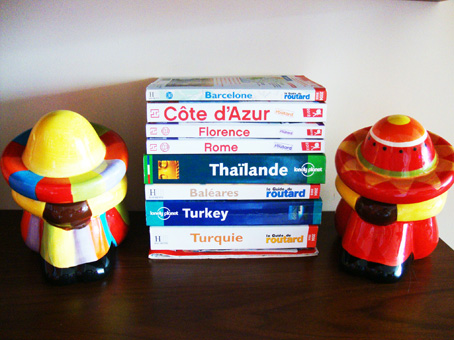 Helloooooo!
I'm packing 🙂
I'm a little sad to leave the girls for a whole week mainly because Sarah (my youngest) is not feeling well…she has fever, flu and a little sore throat…
but I'm happy too…I need those vacations, alone with my one and only, I need to rest far from my everyday's routine … My battery need to be recharged 😉
So, my friend, have to go now! I'll miss you for sure and I'll be thinking of you during my trip!
See you very soon 🙂
Lots, lots of kisses!
Sucrette
P.S: If you order one of the "for-sale" patterns during this week, please note that you'll receive it on May20 and not within 24 hours 🙂 Thank you for your understanding!