Morning beautiful people!
I've finished my granny squares blanket and I am very proud to show it to you today 🙂
Enjoyyyyyyyyyyyy 😉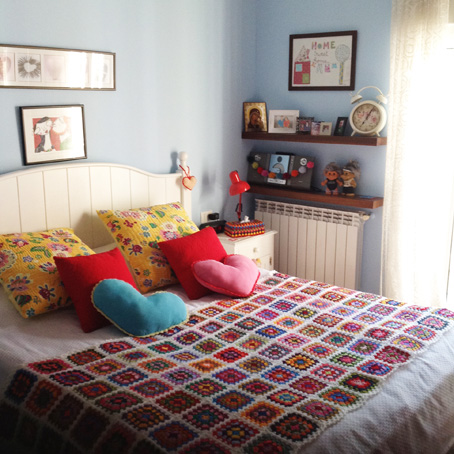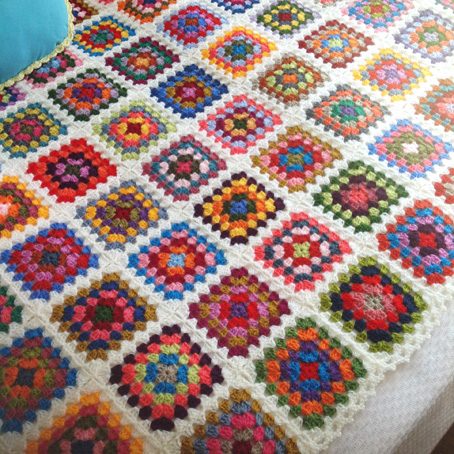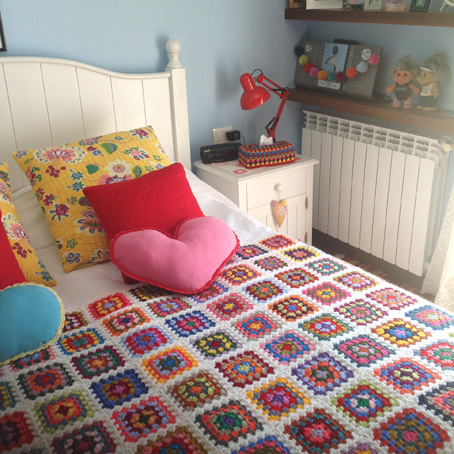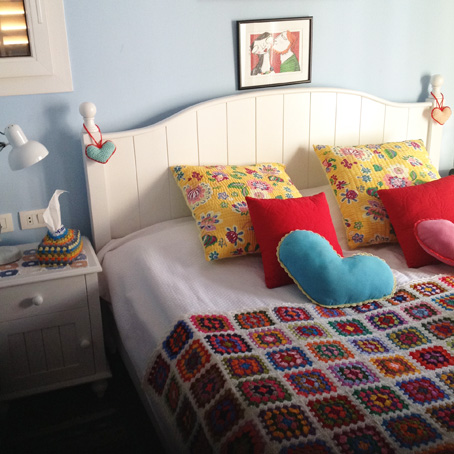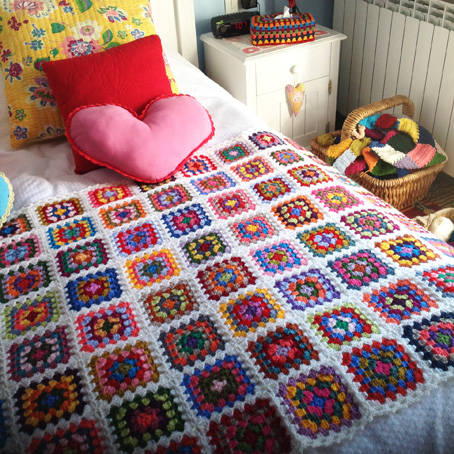 Here are some technical infos for you between the pics:
* Yarn: Mirage (a 100% acrylic yarn). I don't know exactly how much yarn I used because I used mostly scraps and 3 balls of 100g of white. I think it is a total of 10 balls of 100g each or maybe a little bit less…
* Hook: 3.5mm
* Square: A 6 rounds (the last one in white) traditional granny square. You can find its graphic HERE!
* Joining: I joined my squares with the last white round as-I-go. You can find more about this joining method in Lucy's wonderful blog HERE!
* Dimensions: Appr. 240×100 cm with a total of 128 squares
* Edging: Clusters of 3dc (as for the square) but with a picot between the clusters instead of 1 chain. (To make the picots, I crochet 3chain and then 1 sc in the first chain). I love this simple edging and keep using it 🙂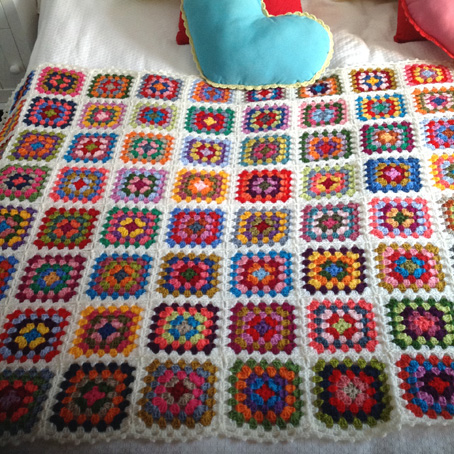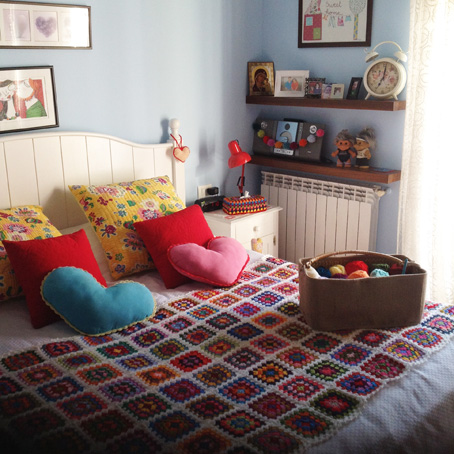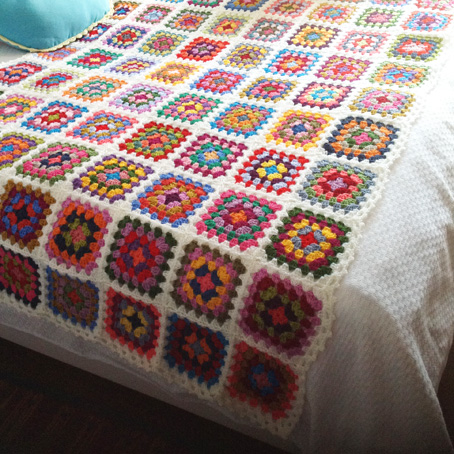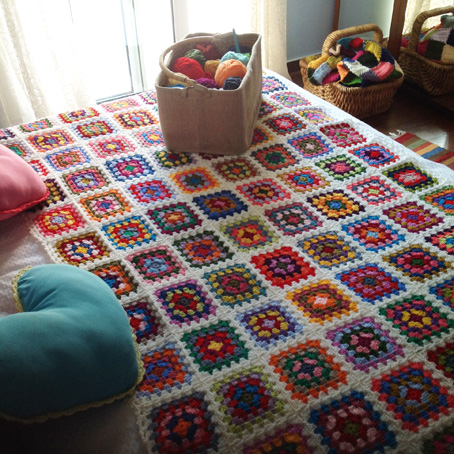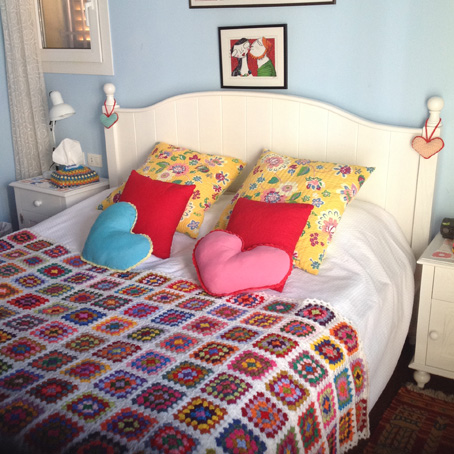 This blanket is making me very happy. It transformed our room making it fresher and warmer at the same time 🙂 I love that every time I enter our room I have a smile on my face 🙂
Crochet, my dear friend, is magical 🙂
I hope that you enjoyed these 10 pics of my latest blanket …
Sending you all my love through this post!
Take care
Sucrette