There is something about granny squares I can not resist… when I see a pic on the net or on the TV of a granny squares blanket I feel like my heart is beating furiously and I feel the urge to crochet one myself… It is like a kind of drug or something … the granny squares love… it hits you and you can not resist the temptation of starting something similar….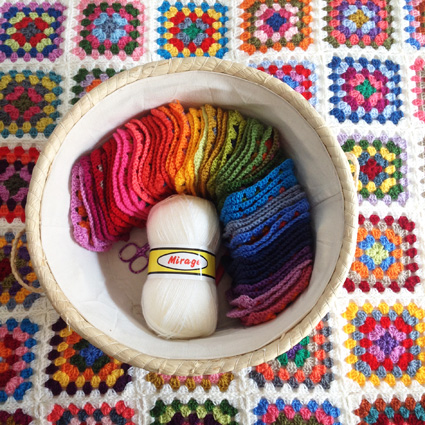 That's what happened to me the day I started this granny squares blanket… It was the urge to crochet … just crochet grannies without something particular in mind… just a blanket of grannies surrounded with white… for whom? for which room? No idea… just a granny squares blanket and nothing else…
And then I began slowly but surely crocheting these squares…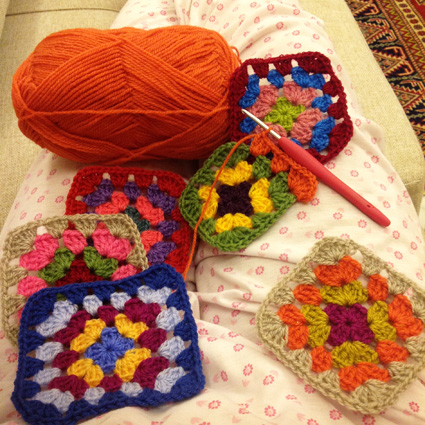 One by one… with no previous idea of how big will it become…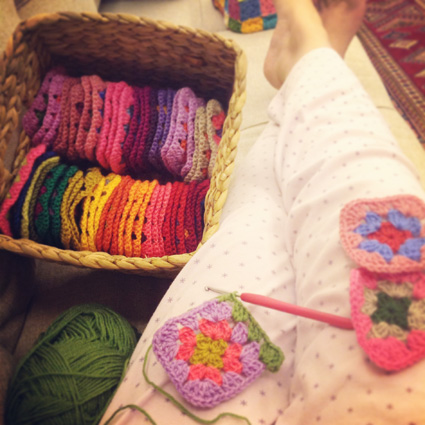 And it became day after day bigger and bigger…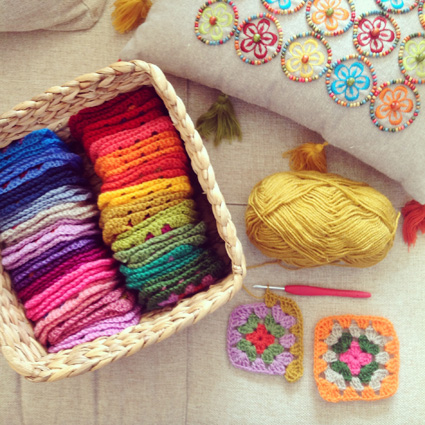 And I was soooo enjoying the hole process that I did not felt bored at all…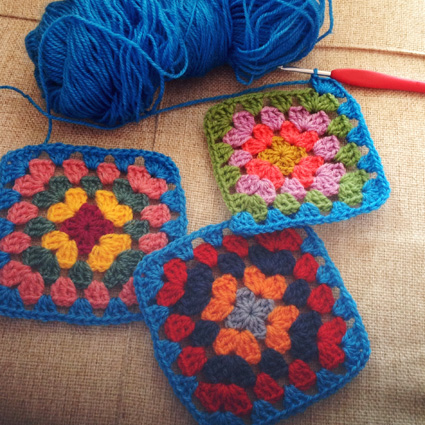 And I was happy watching the colors melting together in each little square …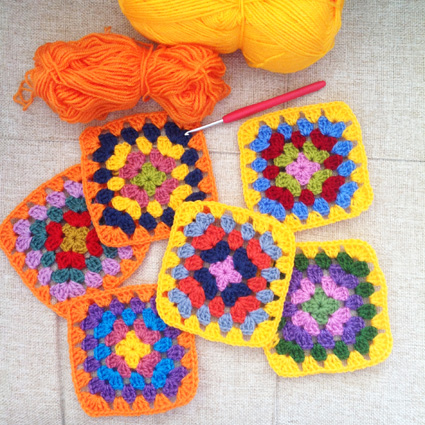 Each little 5 rounds square was making me happy and in love …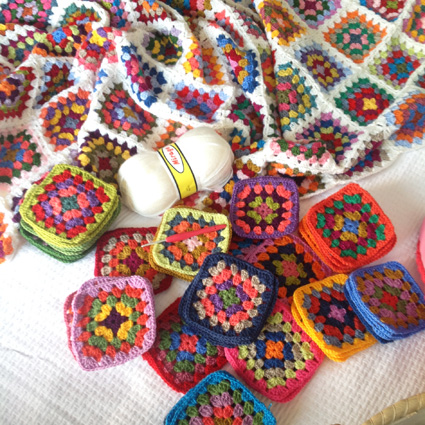 And I started to join them as I go using Lucy's super method (here) … and decided to make them become a summer runner for our bed 🙂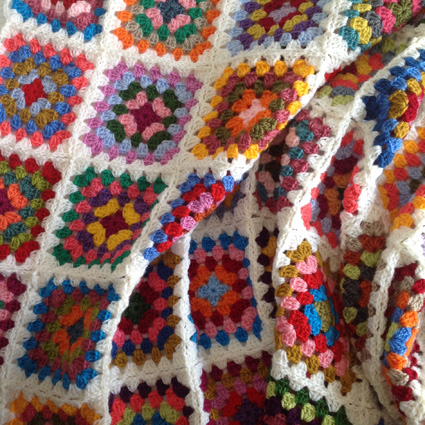 And then I made some math counting and decided that I needed 58 more to add….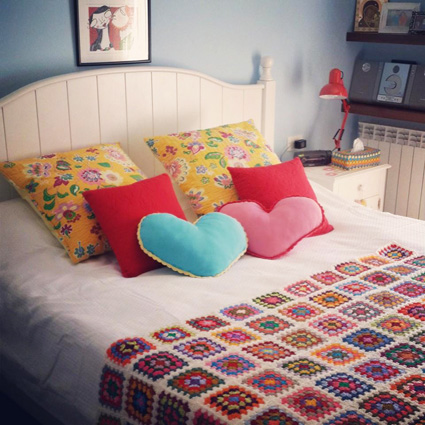 So I crocheted the 58 😉 (the above pic is without them)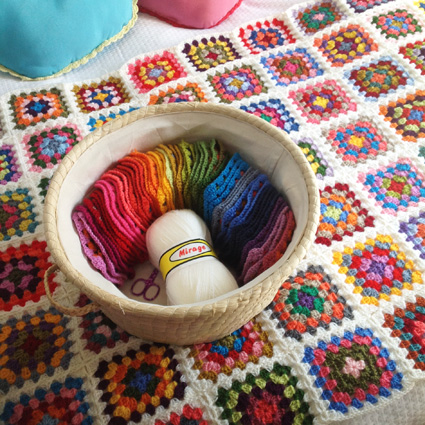 Now I need to join these 58 and make a good picots edging and I will have the most beautiful granny squares blanket on my bed and I will be the most happy woman on earth 😀 hahahaha
Can't wait to show you my finished granny squares piece of love 🙂
Have a wonderful week!
Sucrette