Hello hello hello!
Thank you so much for your great response and support concerning my Vstitch square 🙂 It made me sooooo happy watching you day by day in the previous week ordering my pattern and being as excited as I was crocheting it 🙂 WOOOOW! THANK YOU! It means a lot to me when you love that much something I've made … It makes me proud and happy 🙂 THANK YOU FROM THE BOTTOM OF MY HEART!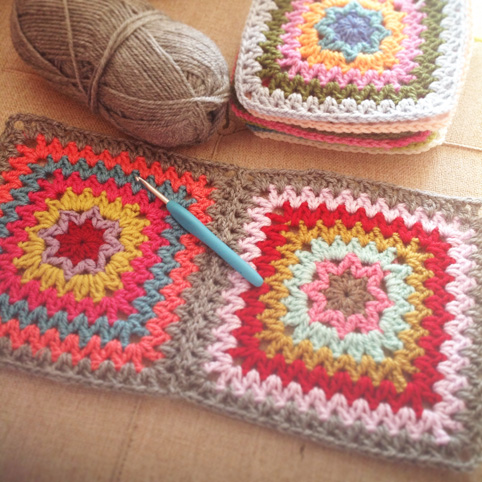 I've began joining my squares with grey and I totally fall for this beautiful color I used to hate… It is weird how people change… When I first began to crochet I hated grey and mustard… now they are between my favorites…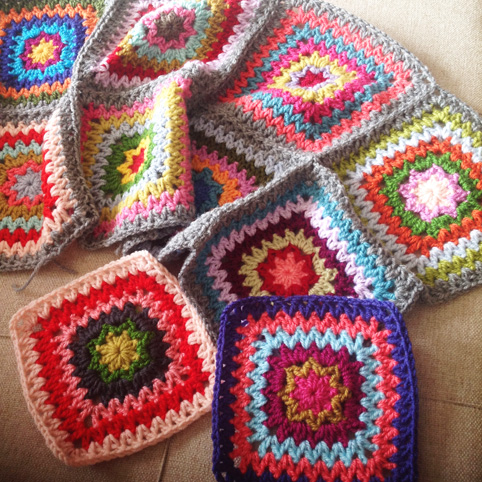 Grey… I think it gives a warm touch to a blanket… making it cosier and inviting to snuggle under… Don't you think?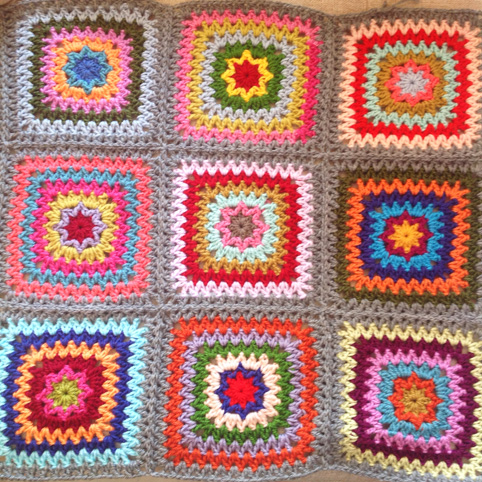 I love how the grey turned out when used as a joining color…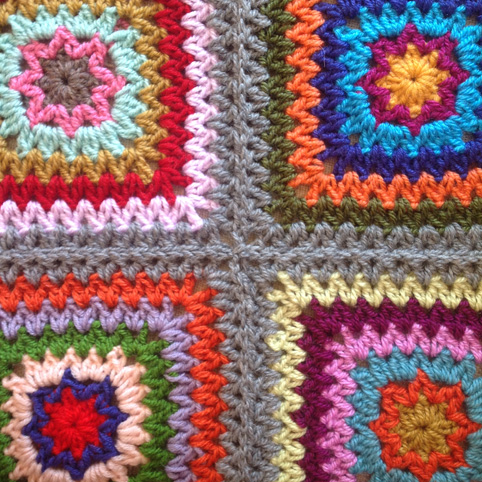 and I love how the colors changed when surrounded with grey….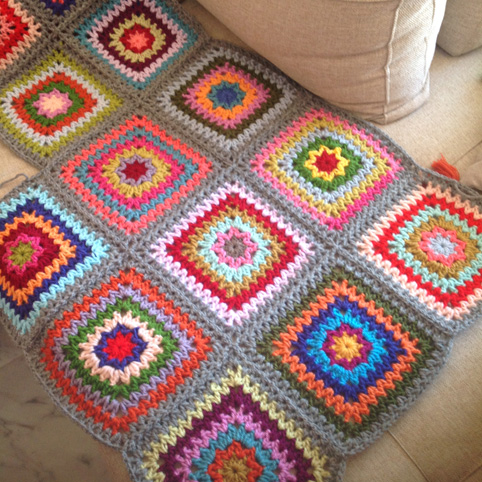 This blanket will be a wedding gift…the wedding will be end of september … so I must hurry a little… but the squares work up so fast I think it will be finished in no time…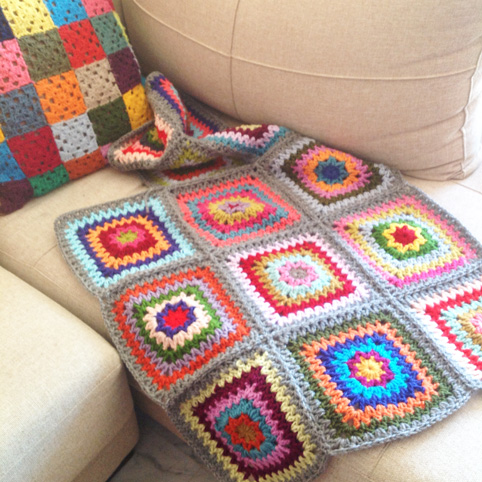 The lovely people that are getting married will have a grey couch in their new home … so the blanket will be perfect on it 🙂 I hope that they will love it as much as I am loving crocheting it for them 🙂
You can find the pattern of the squares on the right sidebar of the blog… or HERE 😉
And I am joining my squares as I go with the grey round. You can learn more about the joining-as-you-go method in the wonderful blog of Lucy HERE 😉
Wishing you a beautiful weekend!
Sucrette