Good morning!
I am happy happy happy to show you today the happy blankie in all its glory 🙂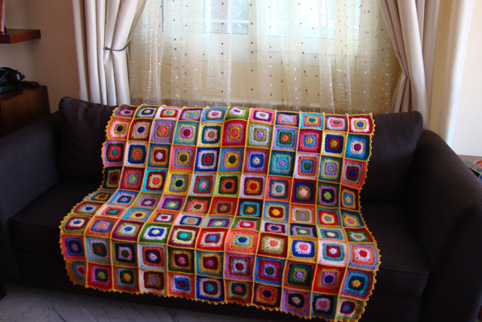 It is finally finished and I love how it is right at home here 🙂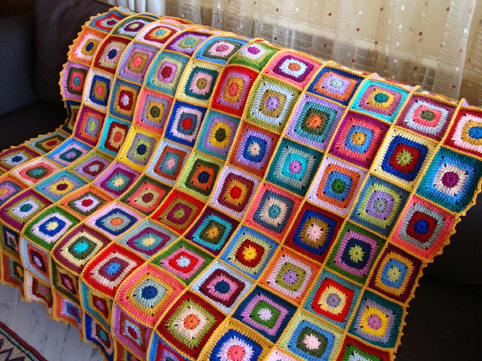 Lots of reds, oranges and yellows to match the warm colors of my home …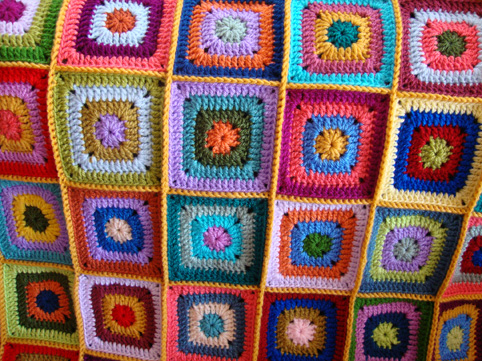 I love it….looooove it and can't wait for the cold days to snuggle under it. I think that we are all here waiting for that 😉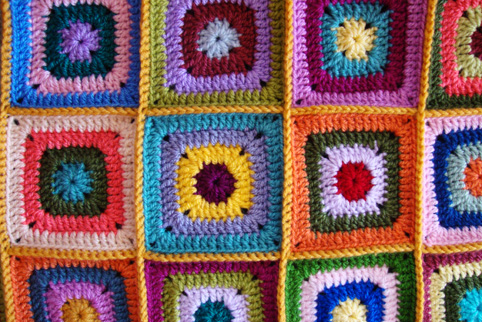 I crocheted this blanket with a 4mm crochet hook and used my faithful Nako Vizon 100% acrylic yarn. ( The Nako Vizon is very similar to the stylecraft special DK between.)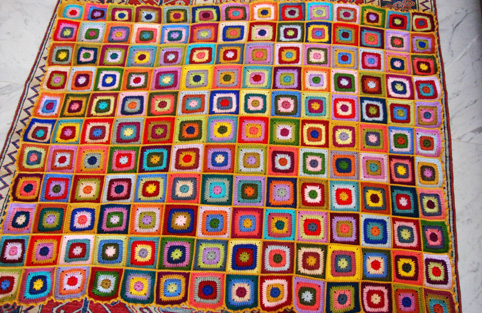 The pattern of each square is very classic and can be found here.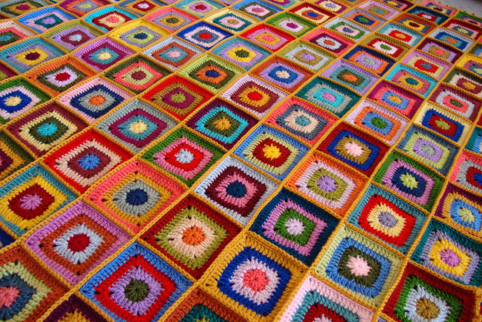 As for the joining: I joined the squares with a line of sc. I held each two squares together (back on back) and worked the sc in the back loop of the two facing stitches.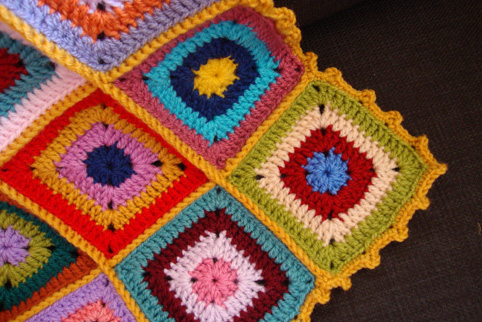 For the edging, when the blanket is very colorful like this one I prefer to have a simple edging: 3sc, 1sc-3ch-1sc, 3sc, 1sc-3ch-1sc, etc etc Or if you want it is: 3sc, 1 picot, 3sc, 1 picot 😉
I love picots and I find them very beautiful on a blanket edge 🙂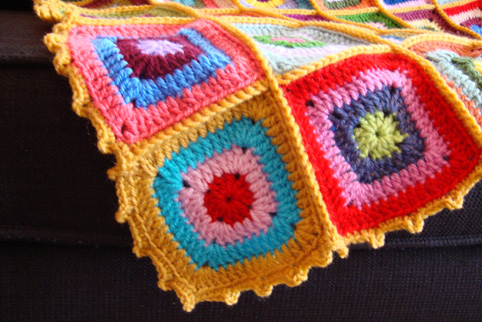 I am so in love with my happy blankie. It is made with 155 squares (11×14) and I think that it will be cherished for many years to come …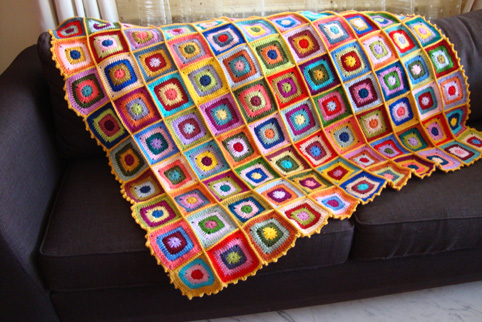 Have to go now… A lot of wips are waiting for me…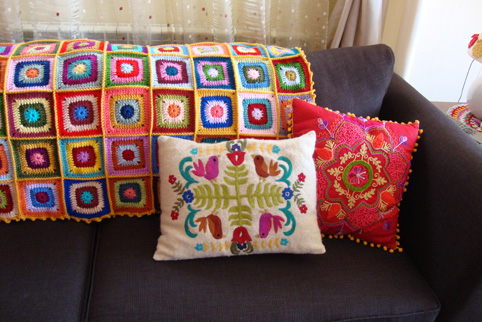 A lot of work in my place too… A lot of everyday family chores but this blog is always in my heart and you too…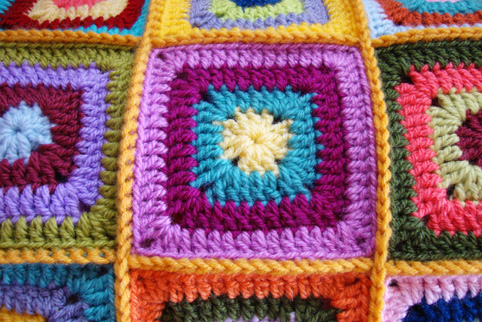 So, my sweeties, I hope to be back to you very soon…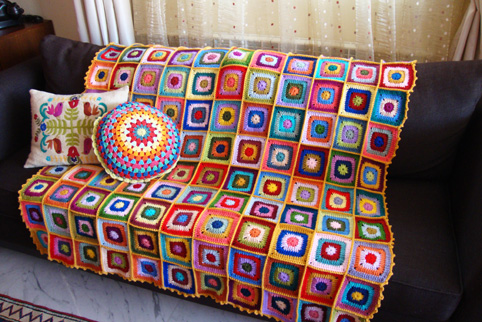 Until then, take good care of yourself, stay warm (under a blanket or two 😉 ) and have always sunshine in your heart…
Love and kisses
Sucrette
P.S: I still have some troubles with this blog…If a window pop up while you're reading please click on the "to back button" and ignore it. Sorry for this… I wish I could fix it for real… I'm still trying… and there are also many strange links all over the place… please ignore them too 🙂 Thank you!!!!!!