Good morning sweeties!
Just a quick post today to say hello and thanks to all for your wonderful wishes 🙂 I am really lucky to have you all 🙂
Days are passing slowly with my bundle of joy 🙂 He's a sweet baby and I am so in love….
I spend most of the day and night with him on my tummy …that's how he likes to stay… and that is ok with me 🙂
Here are two pics I took this morning … to share with you…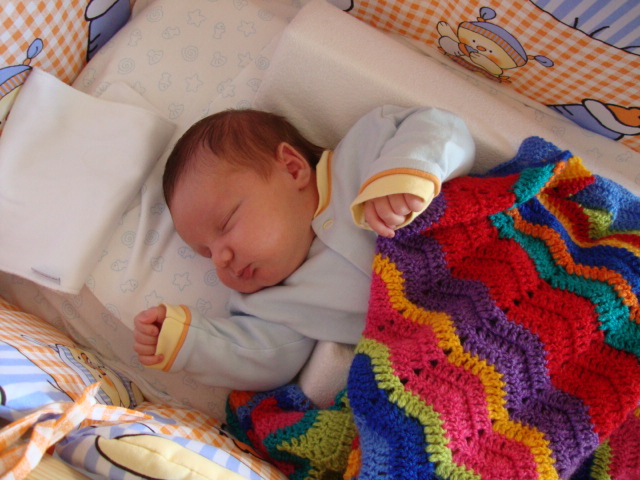 Can't help myself taking pics of him 🙂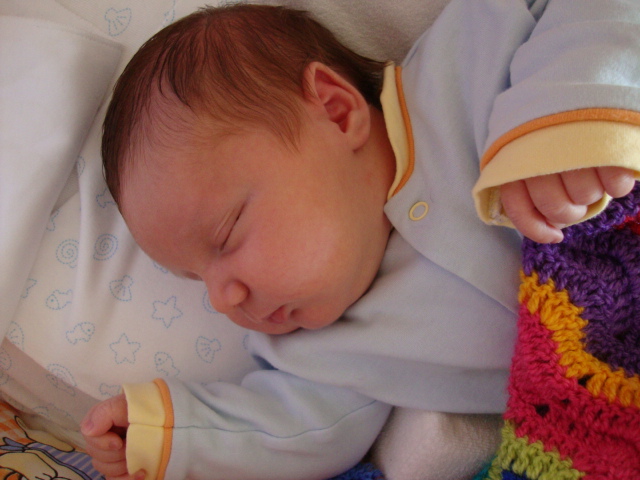 He's born 4kg, 800g and 55cm so yes, he's a big baby 🙂
The patchwork bedspread is done …I just have to take decent pics for you before the tadaaa post…I'll try to do it next week 😉 It is really gorgeous 🙂 So, stay tuned…
Have to go now and breastfeed my little angel…
Wishing you a happy colorful day!
Sucrette