Good morning my sweeties,
It's been more than a week since I made a proper post here and I'm sorry for not being so present here these days… I've been through an awful week when everybody in this house except me was ill and I was the only nurse on board… Both the girls and even Hubby (my super hero 😉 ) were ill and I can not describe for you how crazy it was for me to take care of everybody with my big big tummy … Thanks GOD today we are all better and slowly recovering …
I want to show you today some progress I've made to my baby's blanket….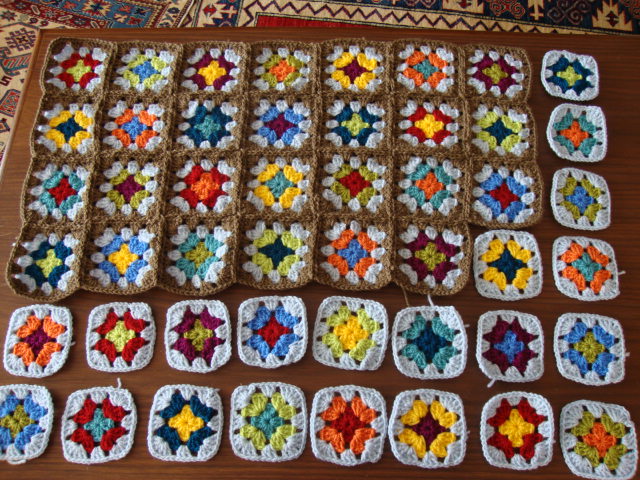 All the squares are done 🙂 Youpiiii! I still need to join them together with a 4th round in brown 🙂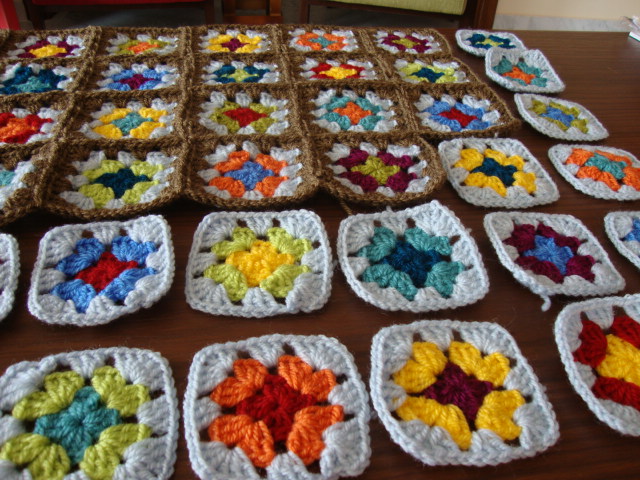 I'm loving so much this blanket …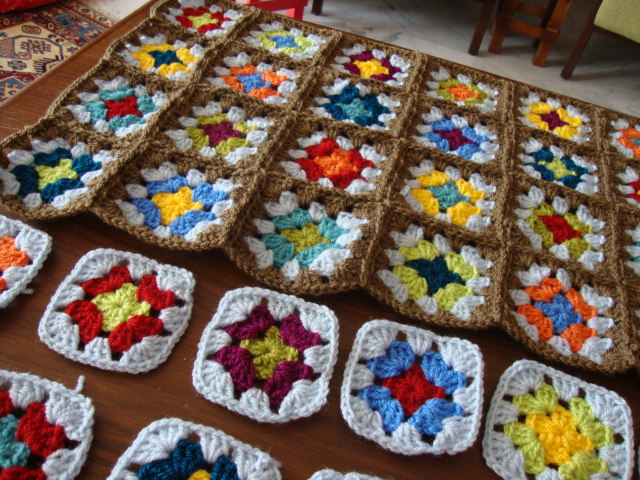 and can't wait to show it to you done 🙂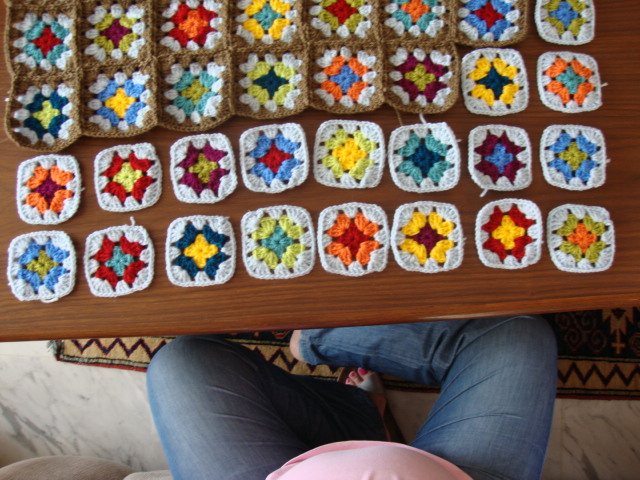 I'm really really BIG now…and I can hardly move … I feel like my tummy is like a BIG balloon which will from one moment to another explode like a bomb 😀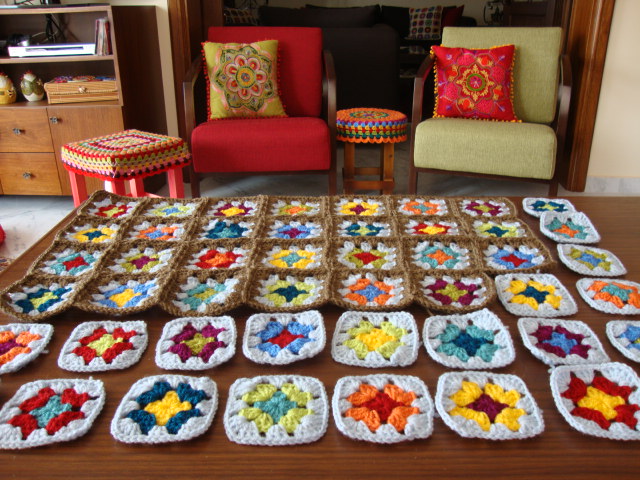 My craft room is almost done 🙂 It is now my favorite place in this house…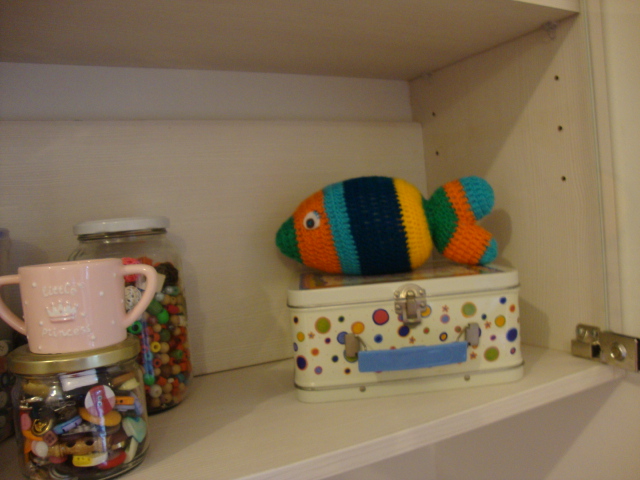 Can't wait to show you all the "before and after" pics and there is a lot!!!
Have to go now…
Take good care of yourself sweeties
and see you very soon!
KISSES!
Sucrette