Yes, I am back! Oh how I missed you my friends and how I missed blogging, visiting blogs, leaving comments, writing new posts… I can say that I am back from a kind of hell! Everybody got sick in this family and when somebody was feeling better, somebody else was getting worse etc…we've been ill and then better and then ill again all of us :(… A special kind of very bad virus… I've been a nurse and a sick mummy at the same time and that was one of my worse weeks …Today, we are all feeling a little better, the girls are still at home resting…they are still very weak but today is a better day…
During this crazy week I've crochet a lot… yes, I crocheted between wiping runny noses, taking fevers and giving medicine to everybody…I crocheted when I was feeling a little better between a headache and another…The crochet was the only thing that was keeping me away from getting completely crazy and out of my mind…I'll show you today some progress I've made to Love Birds…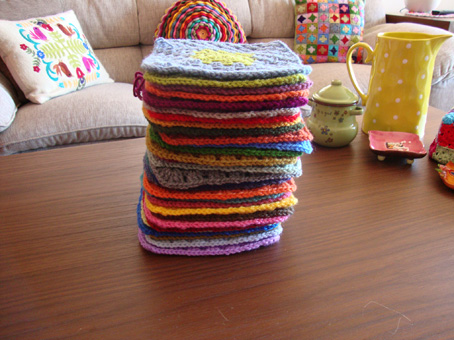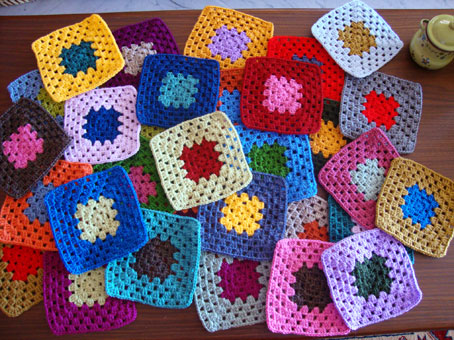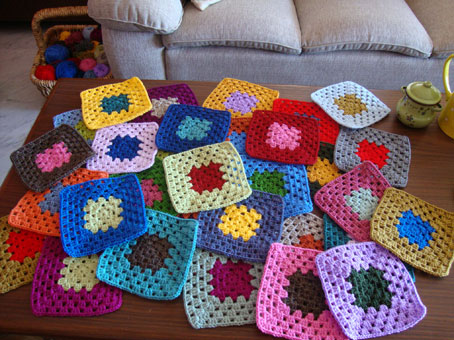 I've crocheted 32 squares so far and I'm loving them…I'm loving each and every one of them…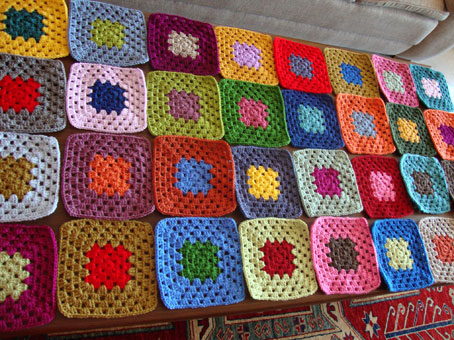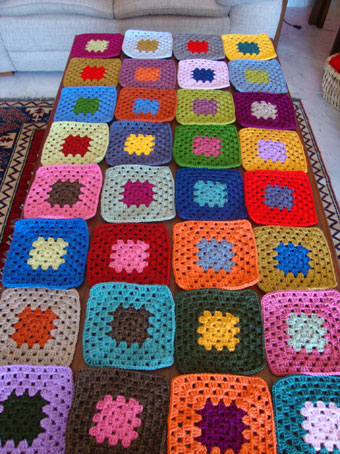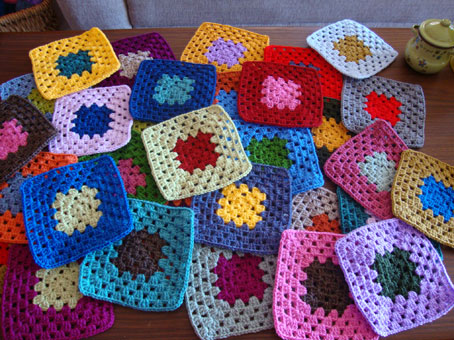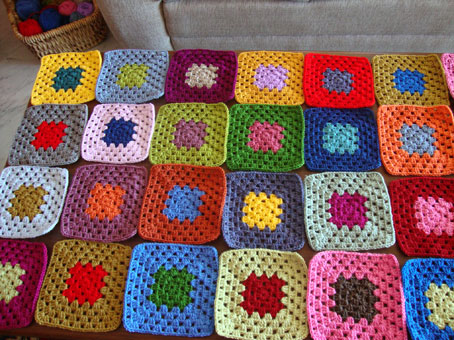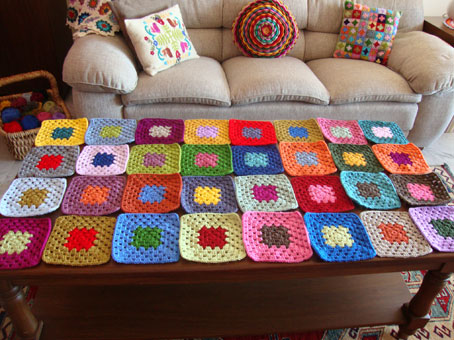 and I've chosen two colors for the joining…wanna see?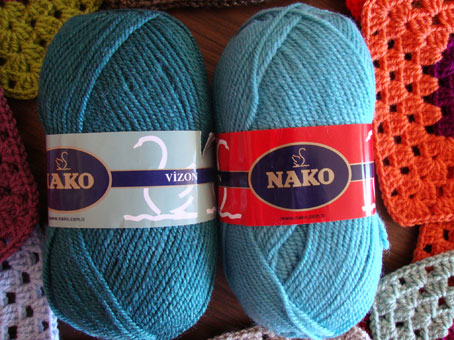 I love this light turquoise…It is one of my favorite colors and it is beautiful in our room where the walls are light blue…mmmh…(Love Birds is a bed spread for our room)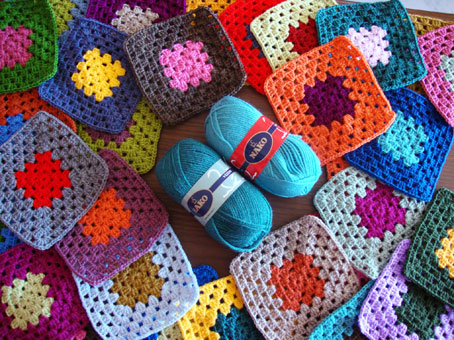 I have a small idea on how I'm gonna joinall the squares with these two colors 😉 …Will make a small sample for you my sweeties to show you next time and I'm counting on you to tell me what do you think…
Have to go now…a lot of work is waiting for me…but before leaving I want to give a big BIG  THANK YOU to two lovely ladies for giving me the versatile blogger award! Thank you so much Jill and Gramma Rita ! I am very honored to receive such a wonderful gift 🙂 You both really made my day!
Sending you lots of love, hugs and kisses…
See you very soon (I'm crossing now my fingers)
Sucrette