Hello there!
How's everything?
This post is again about my hooky update 😉 Sometimes I feel like I breathe crochet 🙂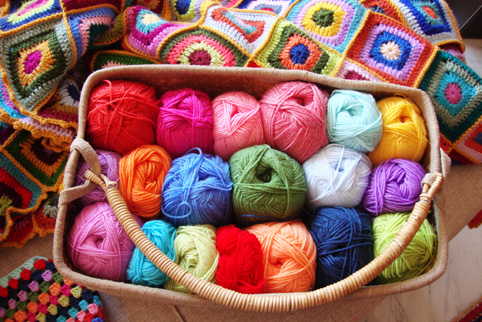 I choose some yarn… bright and beautiful colorful yarn to start the girls ponchos… I love when children wear colorful clothes… Don't you agree?
And I started the two ponchos together…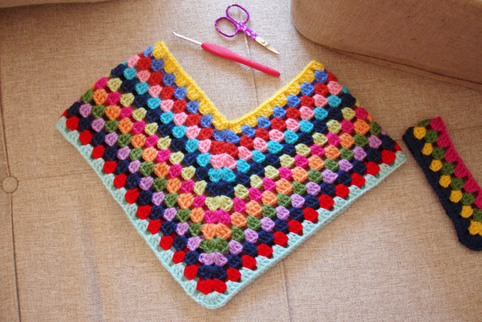 Christina, my oldest girl (8years) chose the yellow to begin with… Here is her poncho so far…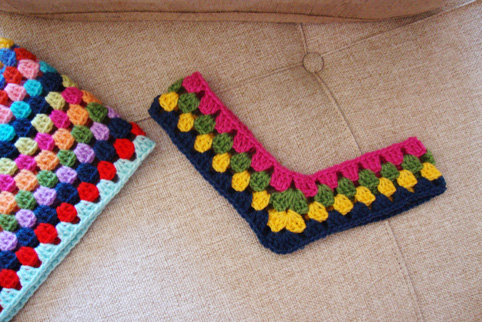 And Sarah (6years old) chose the fushia to start with 🙂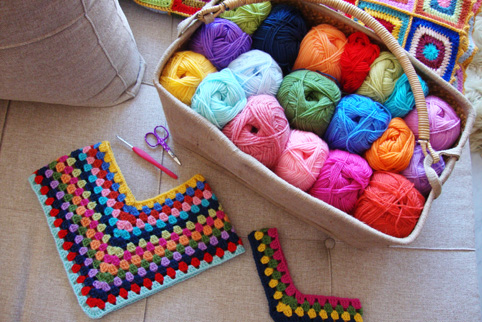 The yarn I am using is called Nako Lux Ninnos a very soft yarn with bright and lovely colors… It is worked with a 3.5mm hook…
I chose for the girls to make this granny poncho… It is very soothing and relaxing to work on… very simple pattern to follow once you make your first two rounds… I just love this design 🙂
You can find the pattern right here 😉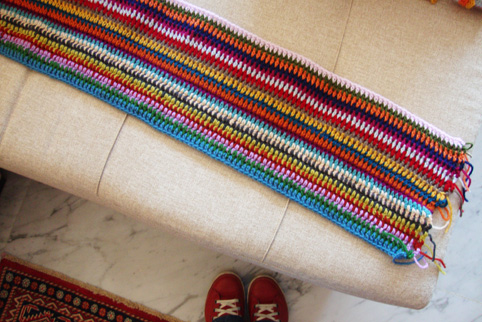 I've added also more stripes to my vintage stripy blanket…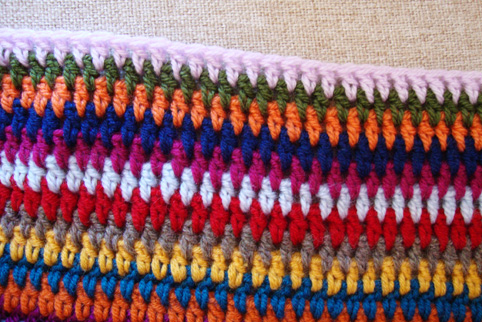 I love the colors melting on this project… and I love to pick it on the evenings while watching TV with hubby 😉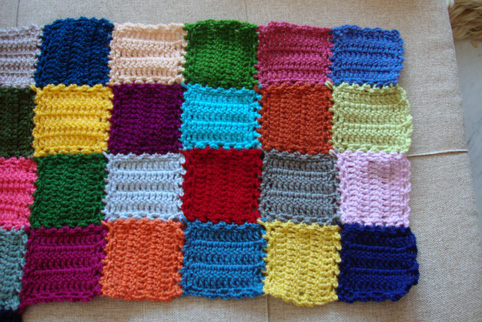 And my crochet mood blanket is slowly growing. In the pic above you can see the first 20 days of February…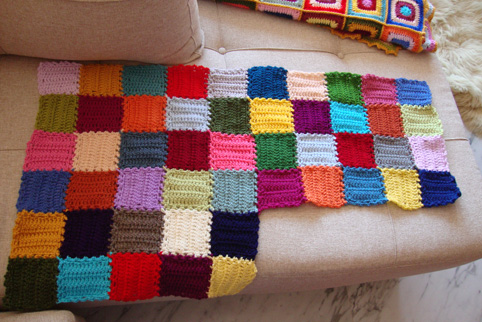 and on this one you can see it all (January + 20 days of February) …
What do you think?  Are you in love like myself? 😀
You can find here the chart of the squares and how I am joining them together as I go with the last round 😉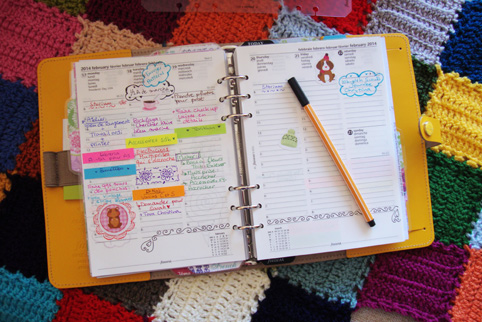 I am back to my yellow filofax and using it every night to plan the next day is always a pleasure for me… I love when everything is clearly written on a paper… I am "old-fashion" I know 😉
Have to go now…
I'm wishing you a beautiful day!
Sucrette