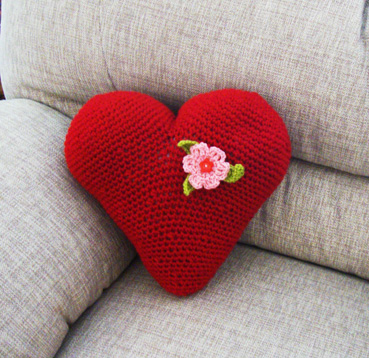 Good morning sweeties!
Remember the secret project I told you about in my previous post…
Well…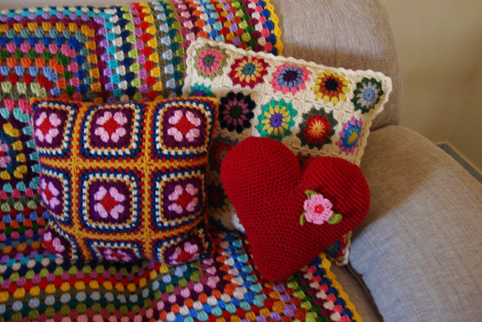 It is this very cute heart shaped cushion 🙂
Even though I don't like the whole valentine thingy idea I love everything heart shaped and my home is filled with hearts 🙂
So, I thought about adding this sweet cushion to my place 🙂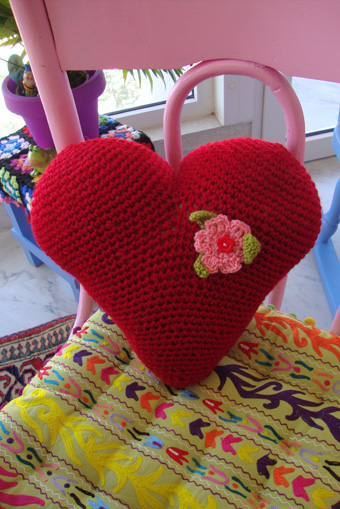 I crocheted it with a chunky yarn and a 5mm hook and unraveled it twice before I could get the shape I was hoping for…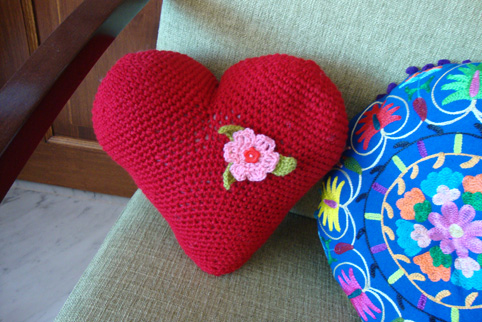 I love it and keep changing its place around the house 🙂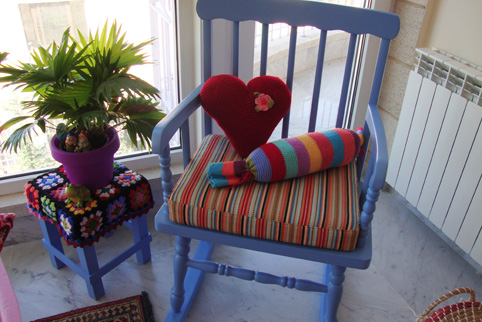 I took some step by step pictures and I'm preparing right now a full pattern which will be for sale here in the blog for a symbolic price of 3USD.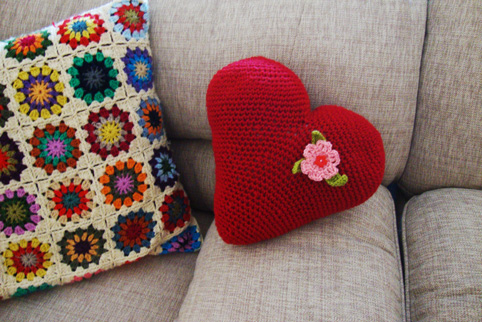 So, my friend, if you're interested in crocheting this heart for your valentine or to add a warm touch to your home, prepare some chunky yarn and the right hook for it and wait for me…
I won't be long… I promise…
I'll try to post the pattern asap 😉
Love to all!
Sucrette