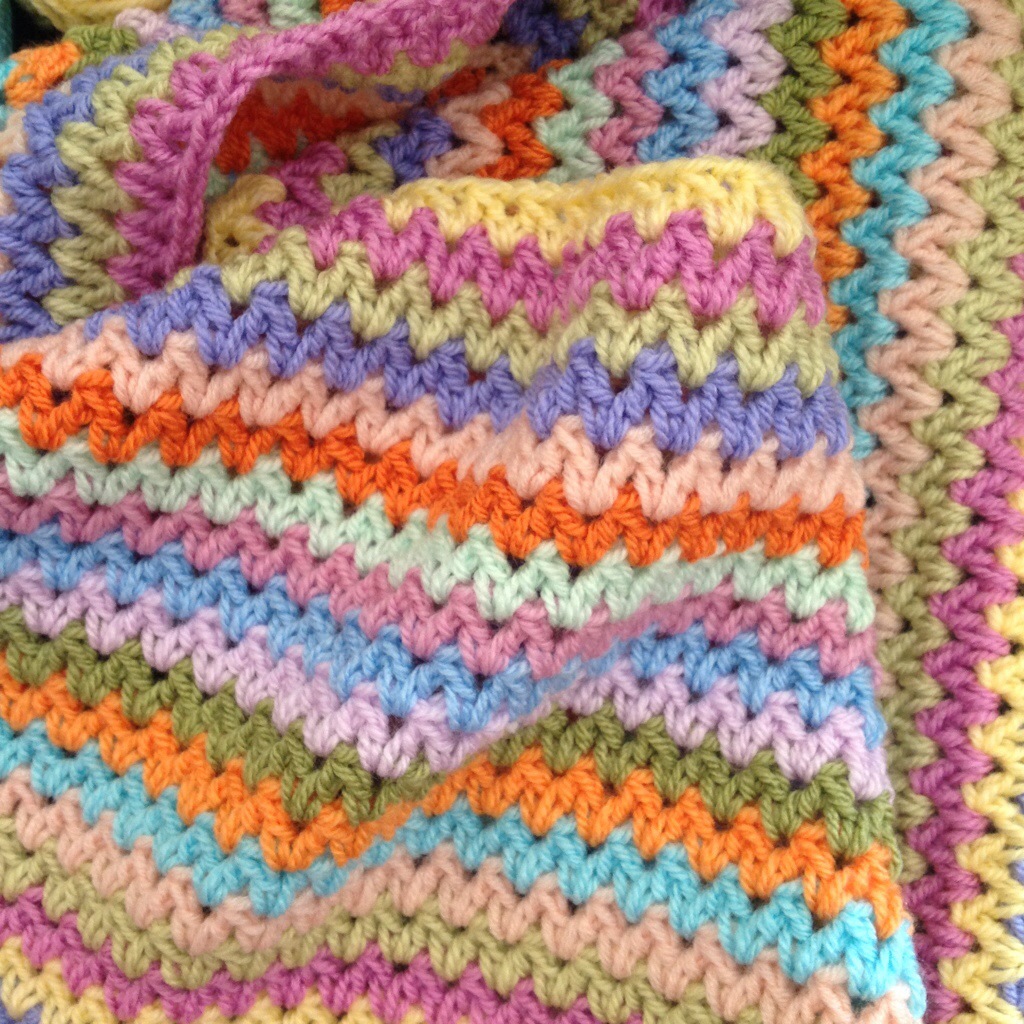 Baby blanket in Progress
~ Yarn: Nako Vizon and Stylecraft special aran (both acrylics)
~ Hook: 4.5mm
~ Pattern: V stitch stripes (Can be found in the header of this blog with the free patterns)
Going for a long-free-child-weekend with Hubby to the beach. I'll be back on Tuesday!
Wishing you a lovely weekend!
P.S: For any pattern purchase, any emails, I'll be back on Tuesday! See you soon 😉