Hello!
The title of that post could be the bedspread tadaaaa but I will not make a proper tadaaa post now. I will leave it for later.
The first bedspread is done. And it is beautiful. Really beautiful.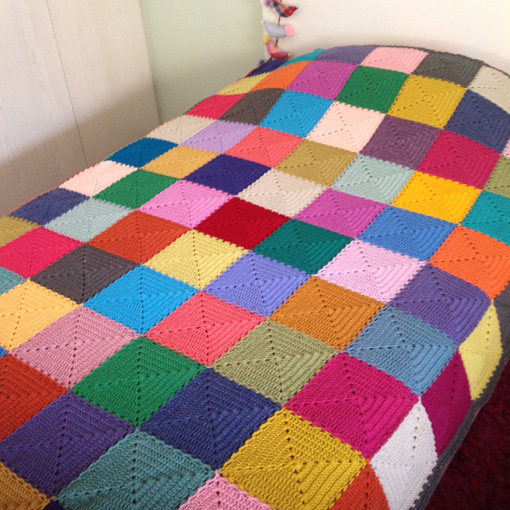 But it needs one more round to add to the edging. A round not in grey.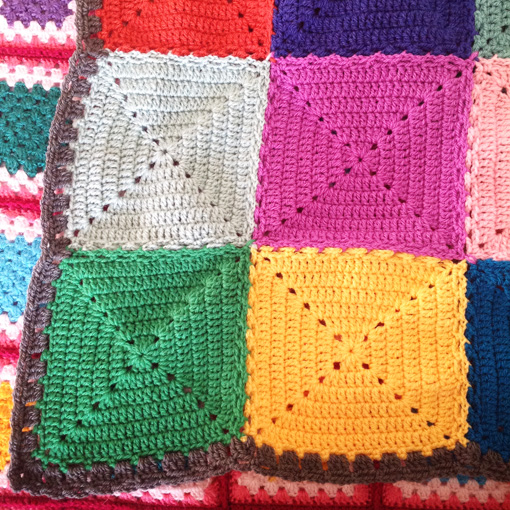 But I will not do it now. I need to finish the second bedspread (yes they are 2) and then make a proper edging for both and a proper tadaaa post for both too. Because they will live in the same room on twin beds ♥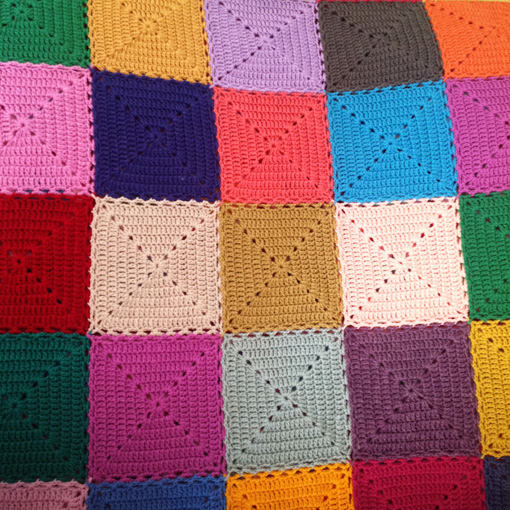 I love the simplicity of this plain design. I love how the corners make shapes when joined together. I simply love it ♥
You can find a pattern for both the square and the joining method here.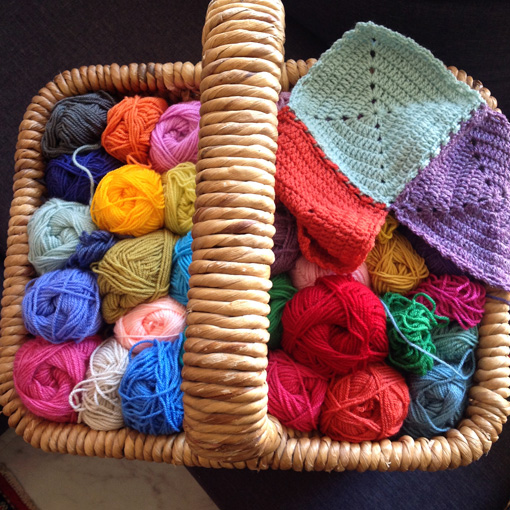 Now I started the second one. Same design. Same colors. Same yarn (Stylecraft special dk and stylecraft life dk) and same love ♥
And I started a ripple blanket too ♥ I have a really really big stash of aran yarn and had some days ago a ripple envy ♥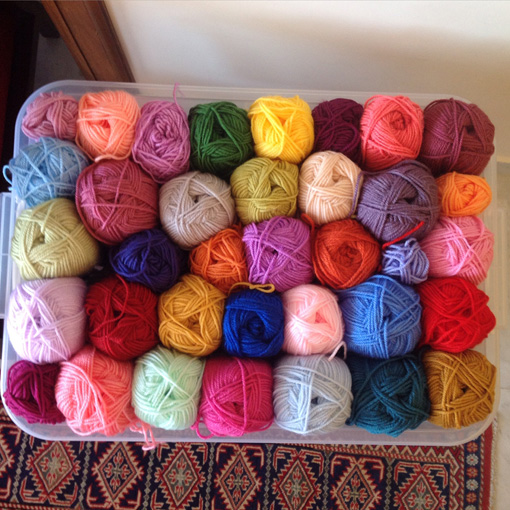 A very big colorful ripple (one color by row) to keep me busy this coming winter. Want to join me? I will be hooking this blanket along with the second bedspread.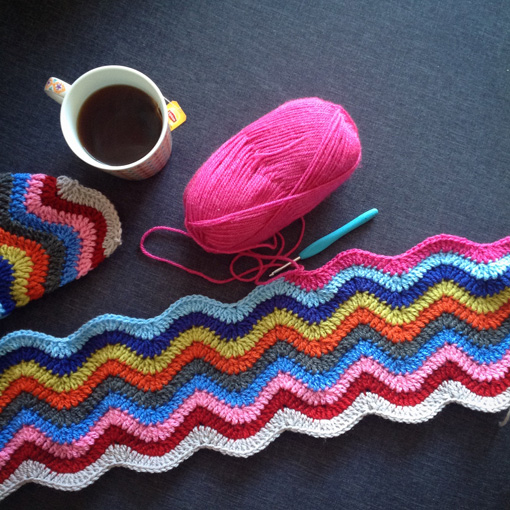 I will be using all the colors of my stash even the ones that I don't really love. Not very sure about the result but a little voice in my head keeps saying yes to me.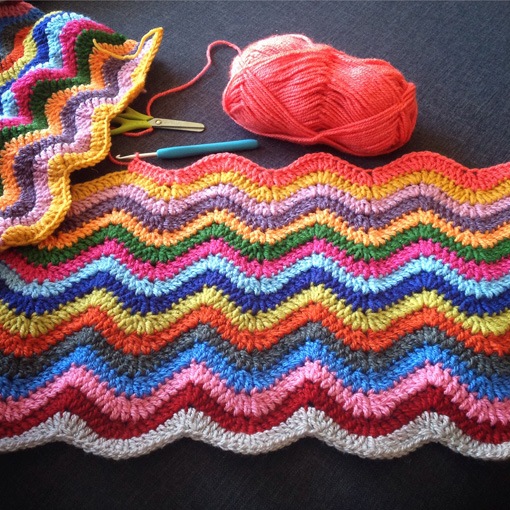 And I must confess that even though I hold my breathe every time I add a new color, I am loving it more and more ♥
The pattern I am using is my loving ripples of happiness and you can find it here. So come on! join me! Let's destash! Let's create something beautiful from our leftovers. A rainbow of beautiful ripples ♥ Let's hook together during the cold months this soothing colorful blanket 🙂 I will be really really happy if you join me!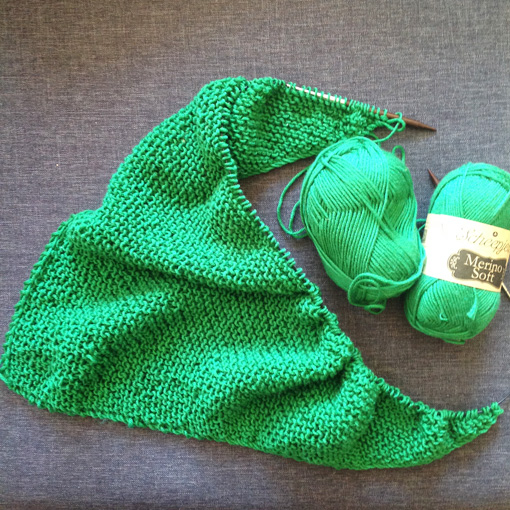 And I am still knitting my second trendy chale. It made me very happy to see that some of you joined me in this knitting project. I love my first trendy chale* and wear it every day. Can't wait to finish this second one too.
*All about my trendy chale in this post 😉
Have to leave you now…
Wishing you a really really lovely day ♥
Stay safe ♥
Sucrette