Good morning sweet people around the globe!
It is always so nice to have you here…Thank you all for your wishes on Baby Joe's birthday 🙂 Your nice words made my day 🙂
Today's post is all about crochet… and I am not feeling super sure about myself anymore…I will explain…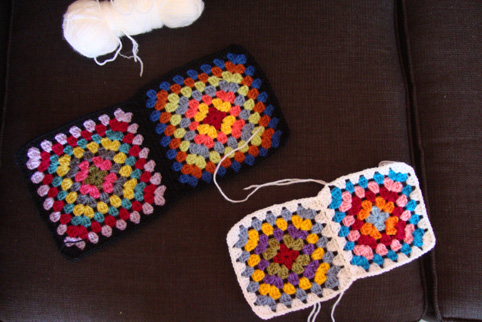 These days I am like a child experimenting with his new toys… I feel like I just learned how to crochet and I lost my self confidence …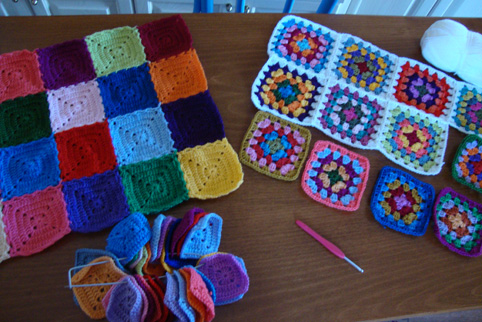 I will not say that these will become bedspreads… I will not even say that they will be blankets…neither cushions… I will just enjoy crocheting…just enjoy the stitches I am doing and the making of whatever they will turn into…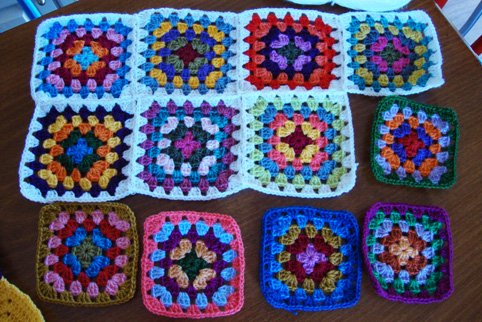 I am afraid to make plans…even crochet plans…that's how I am these days…
I left behind the crazy ripple I was doing…did not like how it is turning out as a bedspread…I tried it on the bed and did not like what I saw…did not feel it…
This is the first time something like that is happening to me: 22 hours of crochet for nothing…I am so dissapointed… Maybe I'll finish it one day as  a blanket… and maybe not…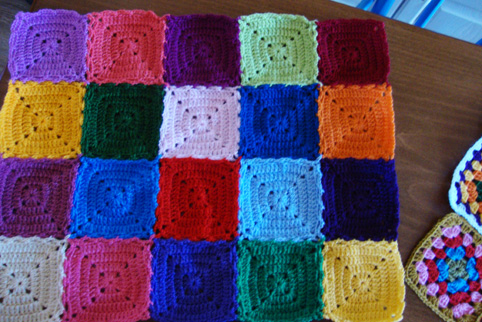 Now I am making these grannies and classic squares that … I hope … will turn into something…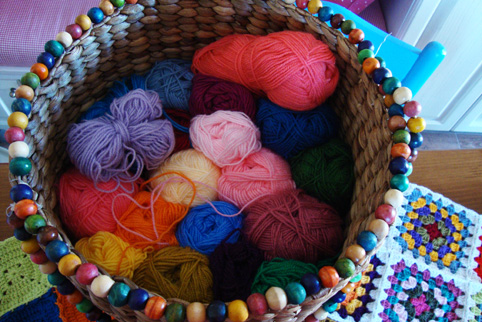 Using my leftover stash…I'll try to enjoy crocheting…just crocheting…without thinking about the result….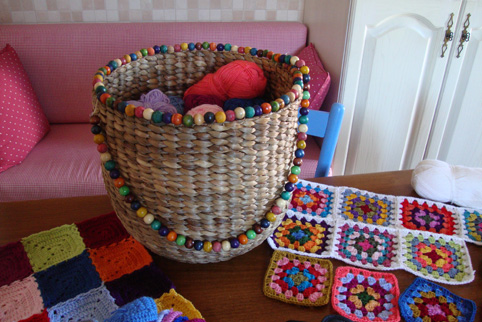 Did you experience something like that before? Did you one day lost your self confidence about your trustful craft? Did you left behind a project you were crazy about and spent on it long hours of crocheting-knitting?
Please share your experience… I would love to hear about it…
A lovely wednesday to all!
Kisses and love
Sucrette