Goooooood morning!
How areeeeee you my friend?
It's been a while since my last post and I really missed being here… Life has been chaotic and I've been running like mad from morning till evening… I crocheted… crocheted a lot… that is a thing I do every day….I always find some minutes for a few stitches done between this and that… but no longer time for blogging… I post every day pics on Instagram and facebook… It is very easy and fast to do it…. but to blog is another thing… I have to sit… upload… write…etc 🙂 and count one hour or two for a single post 😉
So today is a catch up post … as I am juggling among different crochet projects… I thought about making an update to show you my current wips ….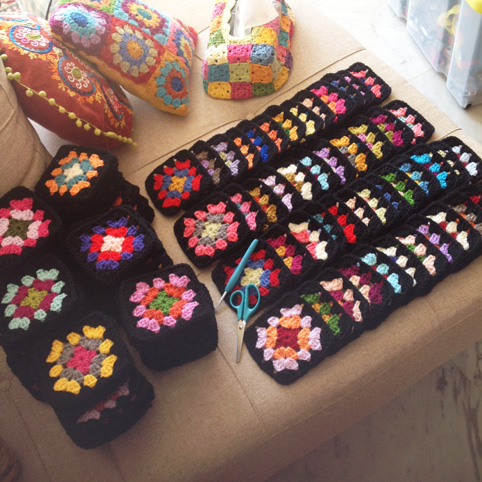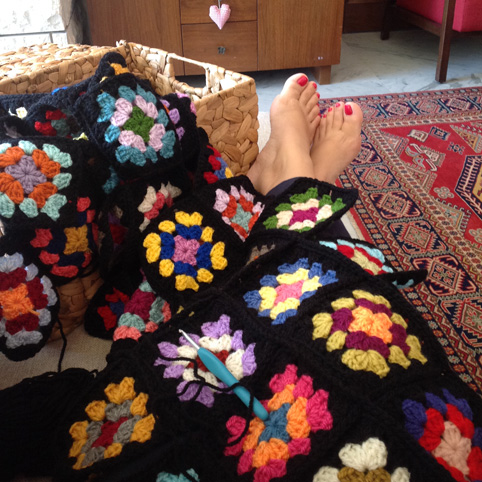 * This is my granny bedspread started months ago. I am actually joining some of its squares (150 done so far) and adding 120 more to have it in a descent size  for our double bed 🙂
Don't know if I'll finish it on time for this winter… Hope so 😉
Pattern: The classic granny square
Hook: 4.5mm
Yarn: Nako Vizon 100% acrylic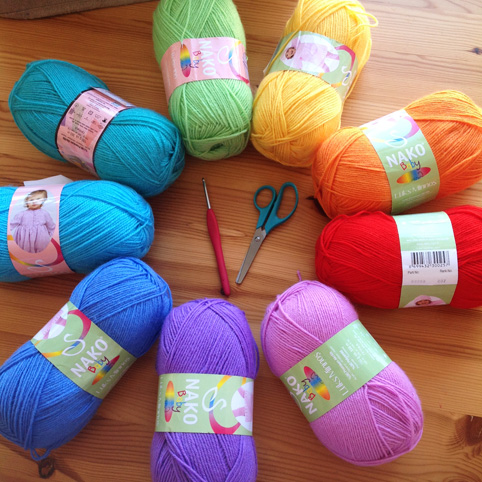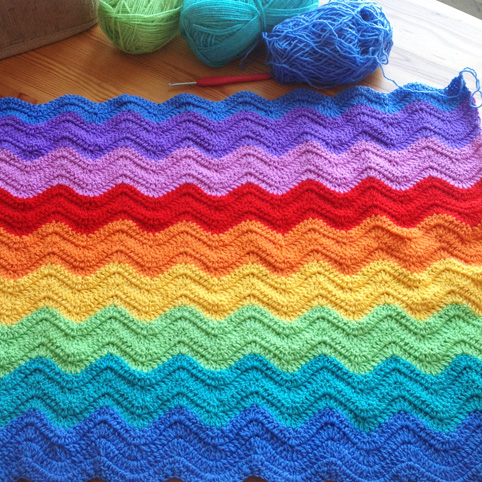 * The second wip I am currently working on is a rainbow ripple for a cousin's baby boy due in February 🙂
I am loving too much these rainbow colors and loving working with this soft Nako baby yarn 🙂
Pattern: Ripples of happiness
Hook: 3.5mm
Yarn: Nako baby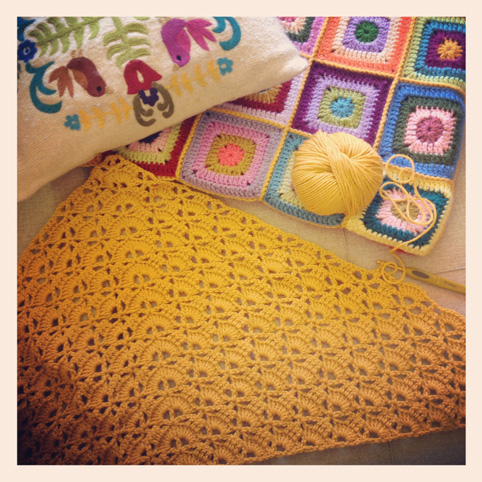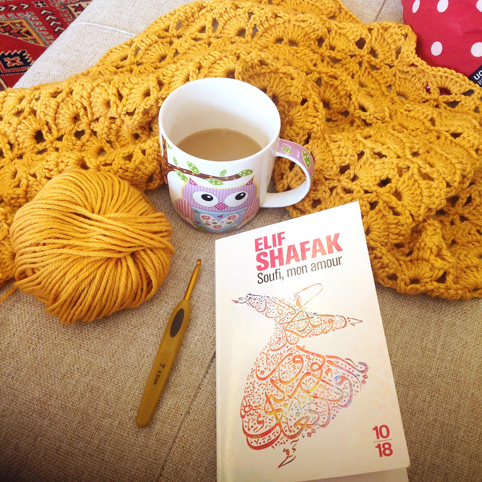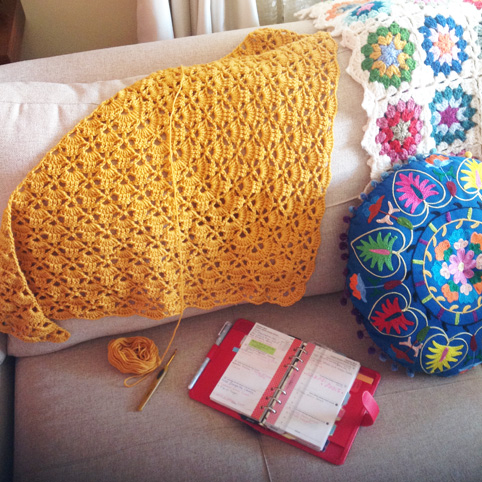 * This third wip is actually taking all my free time this week. I am soooo in love with this pattern, this yarn, this color that I have difficulties letting it down for my home duties… 🙂
Pattern: South bay shawlette by Lion brand. It is a free pattern that you can find on Ravelry here. This is my second shawl made with this pattern. I looooove it 🙂
Yarn: Debbie bliss cashmerino aran. Color: Amber
Hook: 4.5mm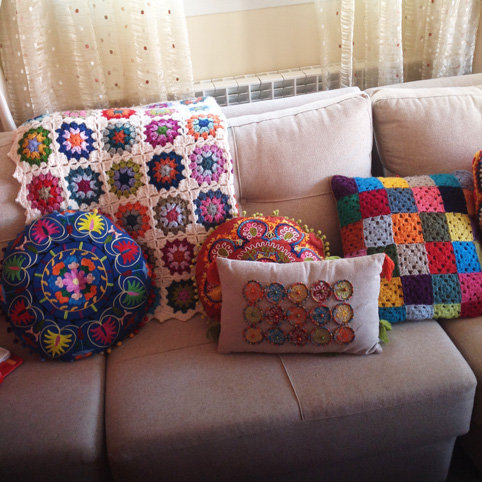 So, my friends, I hope that you enjoyed my current wips as much as I am enjoying crocheting them.
OOOOH these are 3 wips and actually I have 4.  I just remembered my Crochet Mood Blanket 2014 left behind 🙁 Will catch up on this wip too and show it to you maybe next time 🙂 It is beautiful…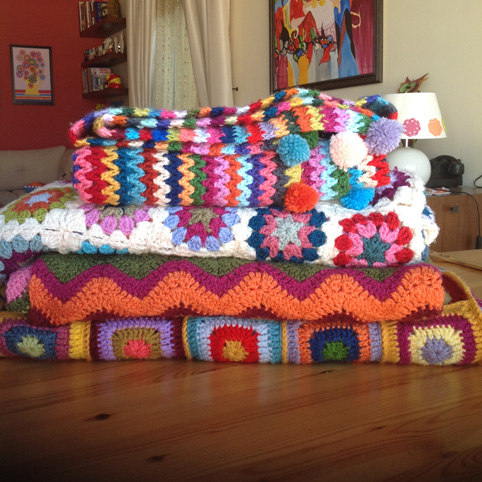 The weather is turning a little bit colder in my part of the world. It is fall and I love fall. I love taking out the blankets. I love snuggling under them on the evenings. I love my cosy and warm home when it is raining outside…
Have to leave you now …
Going to make a coffee and crochet one or two rows on my shawl before preparing lunch 😉
Take good care of yourself and see you soon
Lots of LOVE
Sucrette