Good morning sweet people around the globe!
It is so good to have you here today!
It is been a long time since I last picked up my knitting needles…I missed them and missed their sweet music …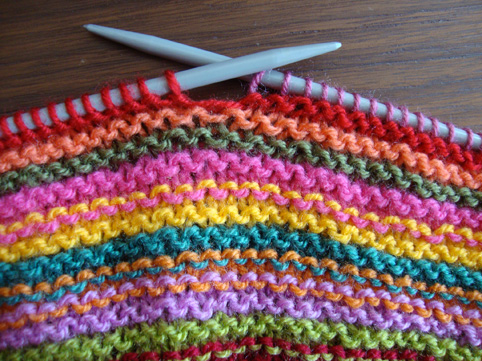 I started this simple cowl last week… It will become a closed cowl once I'll sew the beggining row with the last row…something to keep my neck warm in winter…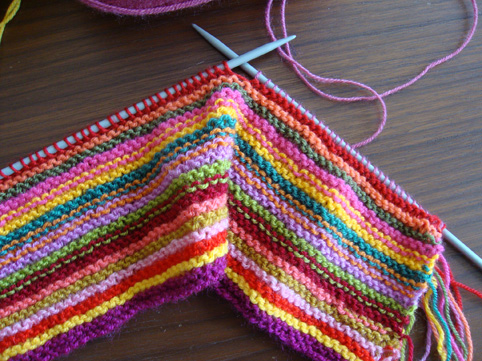 I love the very simple basic stitch in knitting… I think it is the best… (my knitting skills are very basic you know 😉 )
I love how the front is different from the back… I prefere the back… I love how the colors melt together on the back…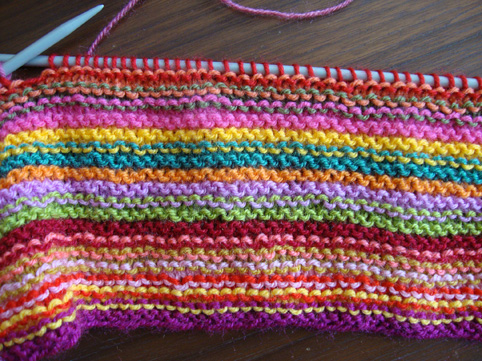 That's why I started with a 2rows/color and then discovered that when I make 3rows/color I can have that melting sheme on the front too…
But finally I went back knitting 2rows/color… so I can wear it differently on both sides (I hope that this makes sense to you 😀 )
I hope to finish it one day…
I have to confess something… I never ever started and finished a knitting project…This is a huge but true confession hehehe
I hope that this time will be an exception…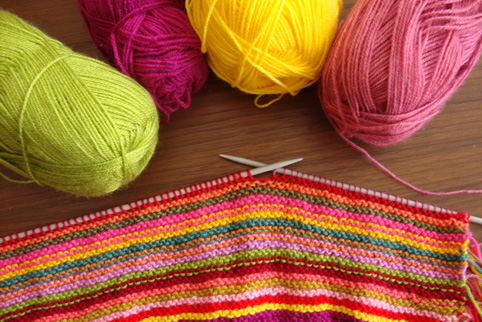 Knitting for me is like having a date with a loving ex when you are happily married… While I knit I enjoy it a lot but always feel like I'm being unfaithful to crochet … and my joy don't last for too long 🙂
Till now it is lasting and I am enjoying every stitch… hahaha
Come on! Pick your needles and join me! Let's knit along 😉
Have a super week!
Sucrette