Helloooooooooooooooo!
I'm 34 years today and I'm really excited as I have an "echo" and I will see and hear my baby 🙂 What a better gift for a birthday ? eh?
So, before going to the doctor, a quick post for you my sweeties to show you my latest painting and wish you a wonderful monday…
Here it is: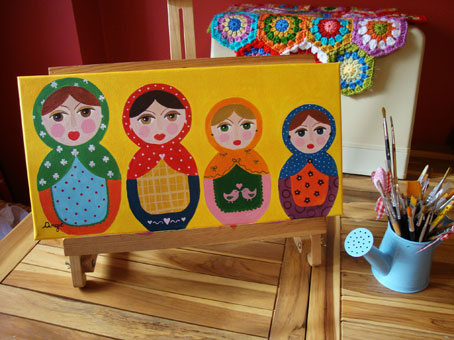 Yes, a Russian doll painting, once more 🙂 I'm in love with these dolls 🙂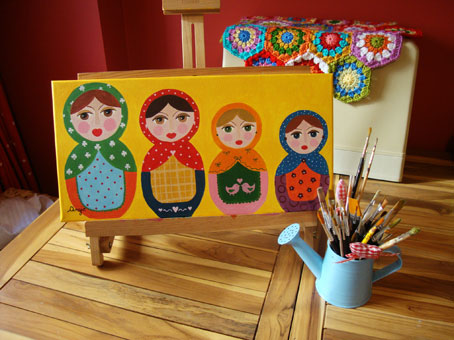 and I can't help myself painting them…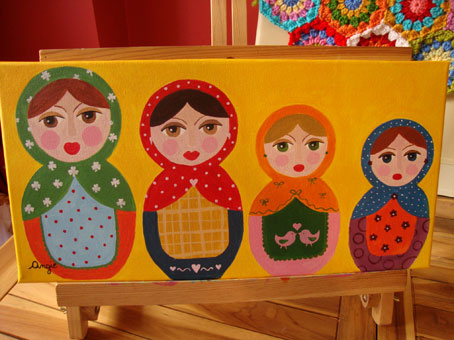 Hope this will be the last one 😉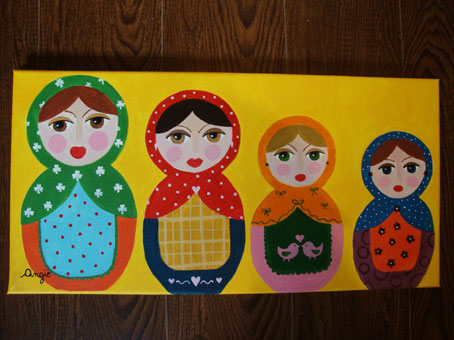 The yellow background is beautiful…don't you think?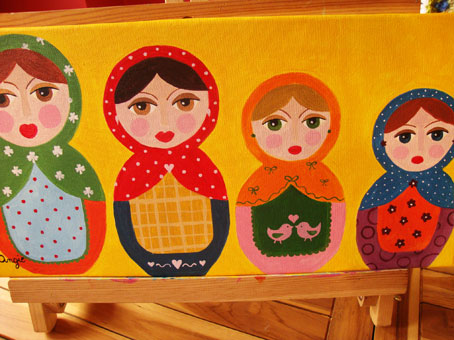 Have to go now …
Love you all!
Sucrette