Good morning to you sweet people around the globe …
Hope that you've had a beautiful week end with your loved ones 🙂
This week end I worked on something "Christmassy" (is that a word?) that I want to share with you….
I did not decorate the house yet…I'm waiting for the 22 of November as it is Independence day here and Hubby and the girls will be at home so it will be like a BIG-PARTY-DECORATING-DAY  🙂 but I'm already preparing some crochet goodies 🙂
Before showing you what I've been up to I want to thank you again and again for visiting "Le monde de Sucrette". It is always a huge pleasure reading your comments 🙂 Some of you asked about the yarn I'm using to make the neck warmer… Well it is, once more: Nako Vizon  a 100% acrylic Turkish brand yarn and I don't think they have an online store 🙁 I buy it myself form a local yarn shop here…
And now… what I did this week end….tadaaaaaaaaaa….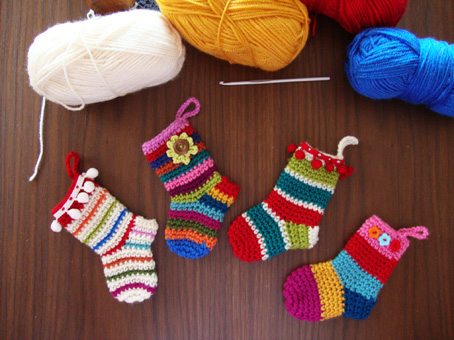 Small Christmas socks to decorate my mantel (this year is the first Christmas we are spending with a mantel in the house and I so want to decorate it as I'm dreaming about it for years 🙂 )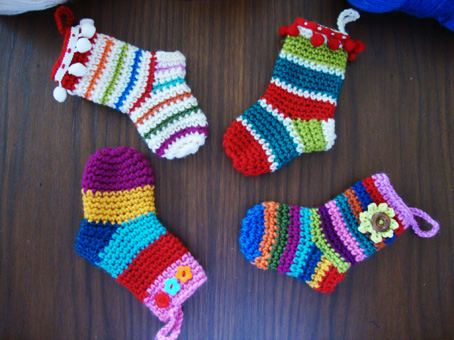 Aren't they cute my little Christmas socks?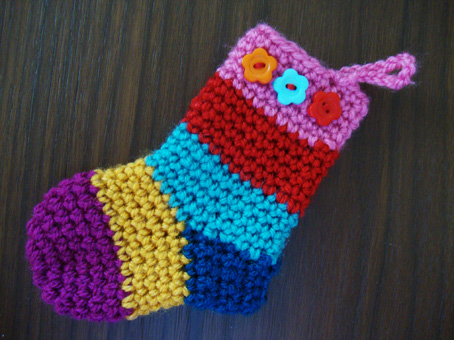 I kind of invented the pattern and it took me several trials and unraveling several times to finally get the result I wanted to have and now I'm really proud of my little Christmas socks 🙂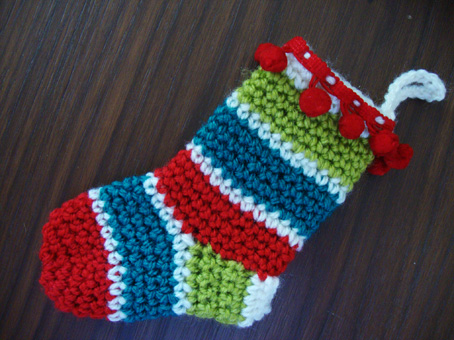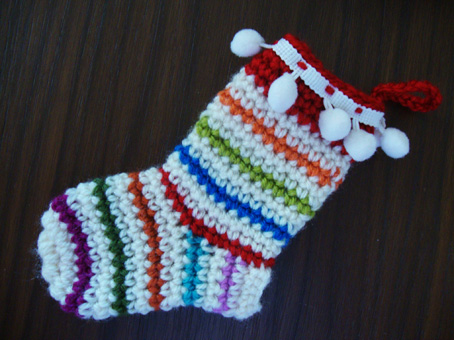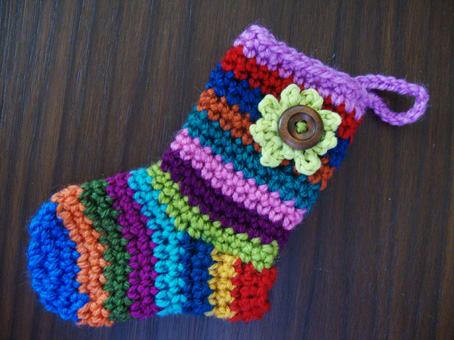 The pattern is very easy and after the first one is done I made the 3 others in a couple of hours 🙂
But on the other side, writing down the pattern is very difficult for me as I do not make usually written patterns and a graphic one is impossible in that case because it is a 3D object but I did make an effort because you really worth it 🙂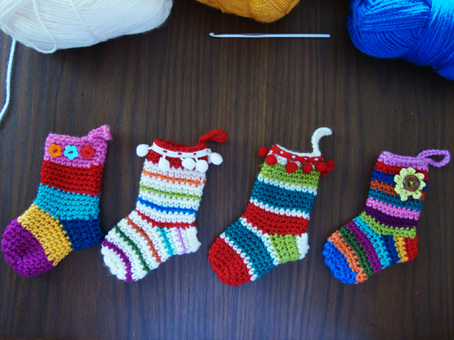 So if you're interested in making little Cristmas socks yourself… I'm ready 🙂 to write a pattern for you 🙂 A written pattern with step by step explaining  pics 🙂 yaaahoooo!!!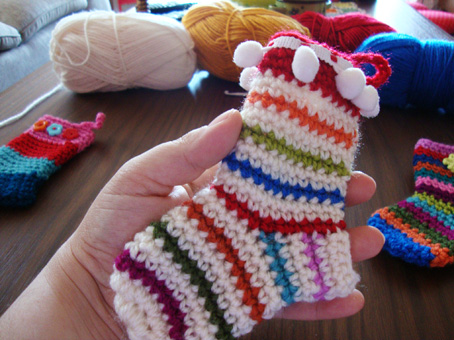 These little socks are beautiful on a mantel or hanged on the Christmas tree or anywhere around the house. They can be filled with candies or small toys and will make cute small handmade gifts…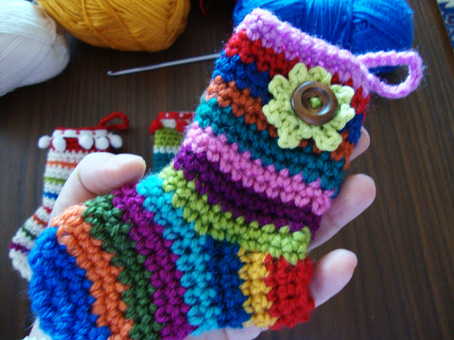 They can be embellished with ribbons, buttons, beads etc to make them cuter and cuter 🙂
The yarn I used here is (once more) : Nako Vizon (my favorite) worked with a 4.5mm crochet hook…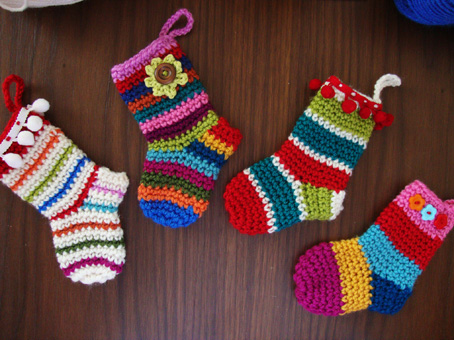 So, my sweeties, if you liked these cuties, prepare your hook and some colorful yarn and wait for me…
I'll come back very soon with the "how-to-make-these-little-socks" 🙂
Have a colorful monday!
Sucrette