Hello hello hellooooo!
How are you today? Hope everything is good…
My mother made a couple of things for my baby that I want to show you today…I hope you'll like 😉
First, there is a crocheted blanket…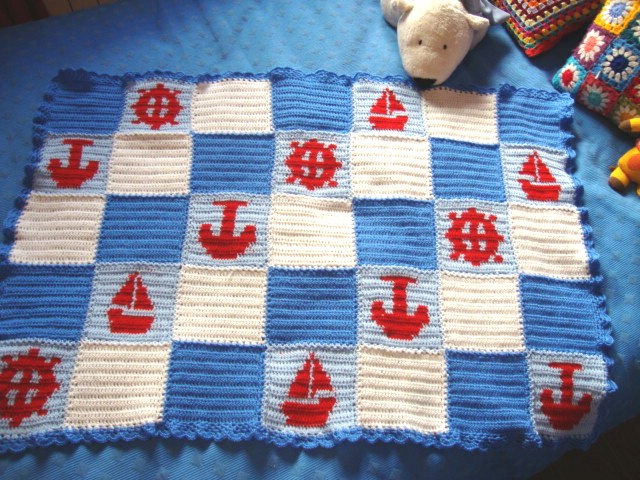 She created the design herself 🙂 Isn't it lovely?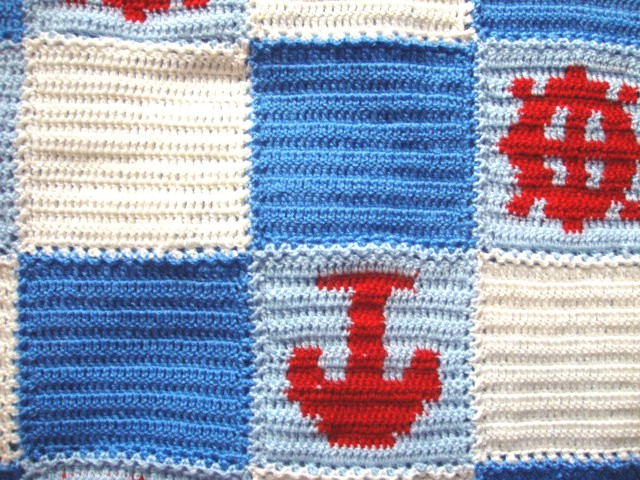 and then she knited a little sweater with its assorted socks on the same "sea" theme…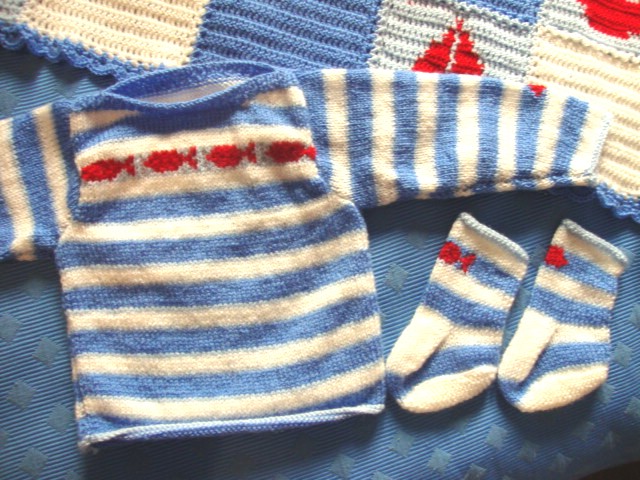 I think she took the pattern of the little sweater from the latest "Marie Claire idees" magazine.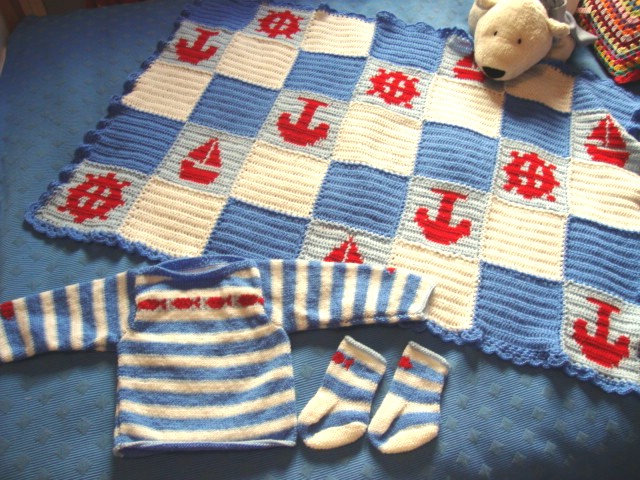 I just love this marine set 🙂
And my adorable mummy made a couple of little vests too and another lovely brown knitted sweater…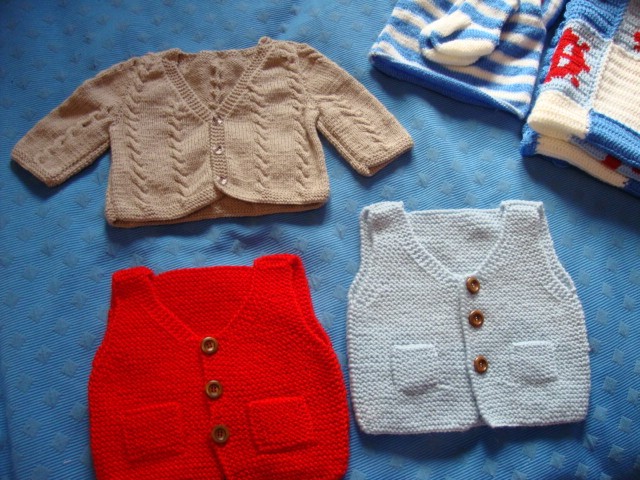 and a beautiful "nid d'ange". I don't know how we call these in English…It is a kind of long sweater closed from down that we put for our babies on cold days before going out …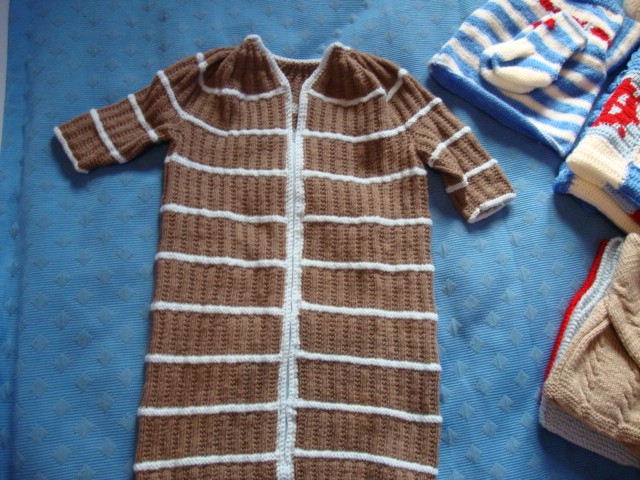 I'm very proud of you mum 🙂 You are my very first inspiration…and I still have a lot to learn from you …Thank you for everything!
and my friends…
tomorrow…
"le monde de Sucrette" will turn two 🙂
Two years with you my lovelies 🙂 Two years of blogging thanks to you 🙂
I'm very happy to celebrate with you this second year …
Cheers!
Sucrette