Good morniiiiing!
This is for you a small sample to show you how I'm gonna join the squares of Love Birds. I'm so in love with this blue-turquoise-teal color that I did not help myself using it as a joining color 🙂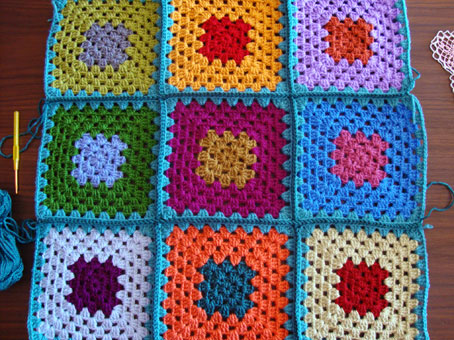 I made a granny round in turquoise for every square then I joined the squares together with a line of sc (U.S) (dc U.K ) (m.s France) with the dark turquoise.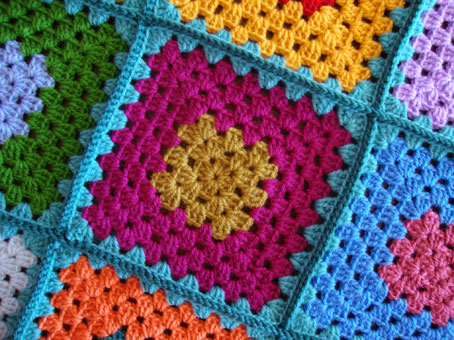 and I love the result 🙂 love love love!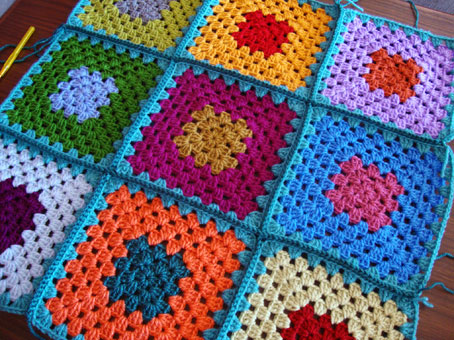 What do you think??  Is it good or will it be better with a white classic joining? or some other color you'll suggest? I really would love to have your opinion…Remember: It is a very big blanket for our double sized bed and the walls are light blue in our room…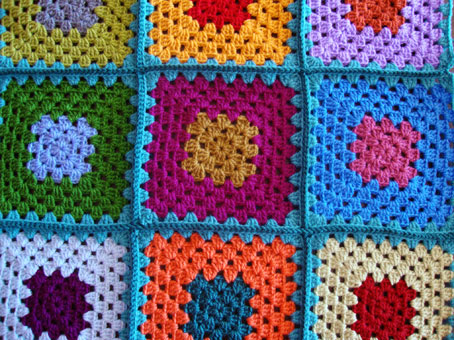 Voila voilou 🙂 Hope you liked it!
A big big thank you today for three lovely ladies for giving me The Versatile Blogger Award 🙂 (Yes, I received it 5 times this week and I am really spoiled 🙂 ) Thank you Barbina, Laura and Helen! They have lovely blogs you must visit 🙂 Barbina, Laura, Helen, Jill and Gramma Rita A HUGE THANK YOU from the bottom of my heart ! I wrote some facts about myself when I first received this award back in september 2010…to read them, click here !
It is always such a pleasure receiving an award…It really brings sunshine to my mornings 🙂
Before leaving you today I want to show you my desk from where I sit every day to read you and write to you 🙂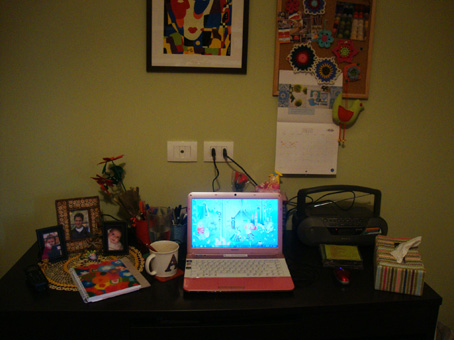 and this is my pink laptop …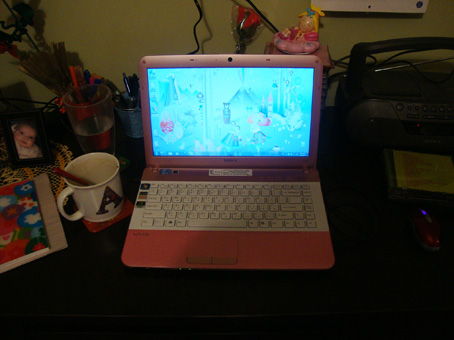 without it in my life I would be totally lost 🙂 My precious companion 🙂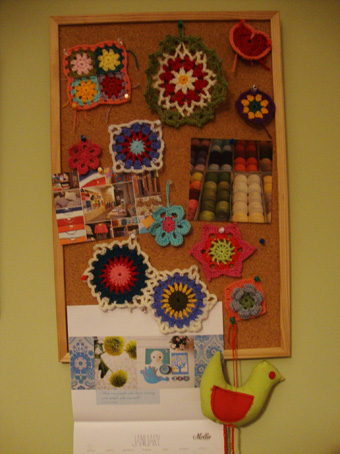 Have to go now… Thank you so much for visiting…
Have a wonderful thursday!
Sucrette