Hello lovelies!
Last week I've got so much fun in my craft room… It was a sewing kind of week and I enjoyed it 🙂
I spent most of my free time (a couple of hours per day) there…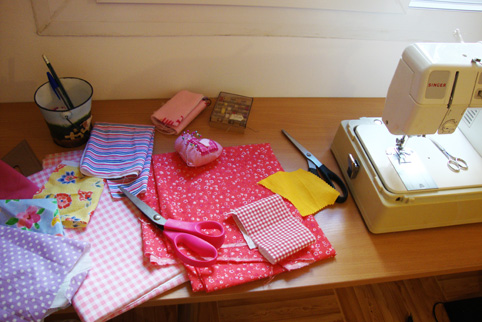 sorting colorful fabrics… adding little buttons…sketching and sewing … Oh it made me so happy 🙂
And the result? Well you have to see it yourself…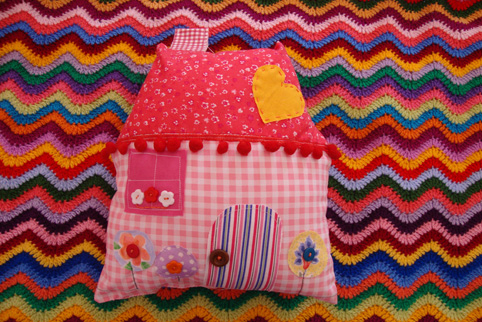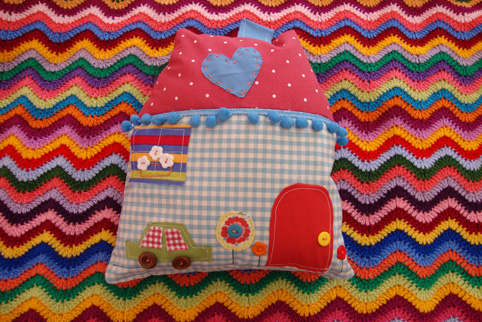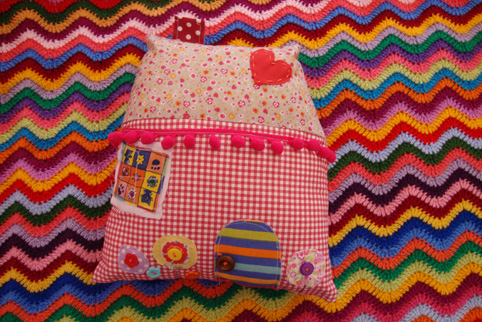 3 cute little houses cushions 🙂 I love love love them…
They are for my children's rooms…
On Christina's bed…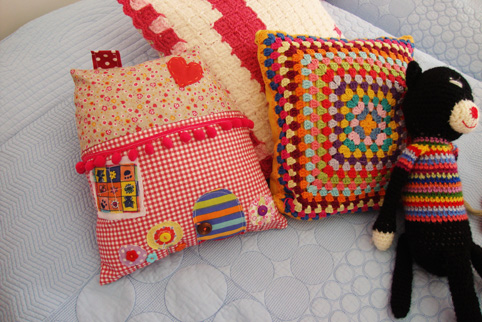 On Sarah's…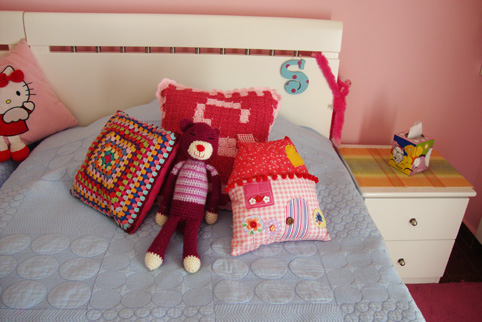 And on Joe's…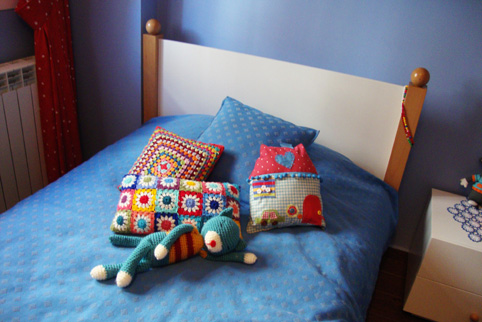 Here they are all 3 on my actual wip 🙂 Aren't they gorgeous?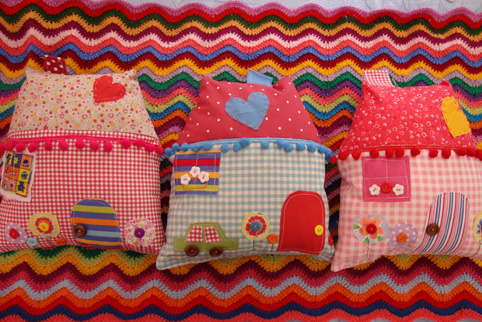 Sewing makes me happy 🙂
Sending you all my love through this post!
Sucrette