Good morning ladies!
How are you? Time really flies …here we are already in march…and it is monday again 🙂 I love the smell of spring of march 🙂
I've began two new wips I want to share with you today 🙂
A baby blanket for a cousin of mine who's expecting a little princess in July 🙂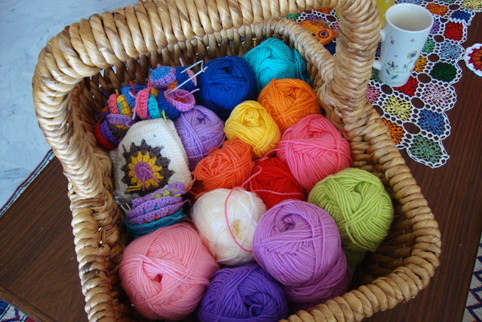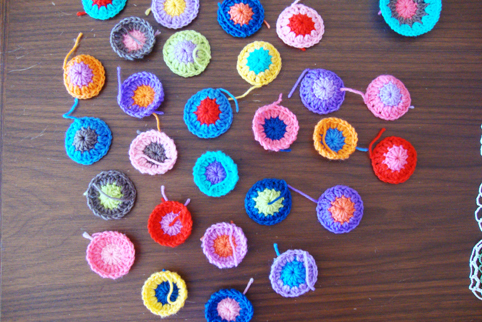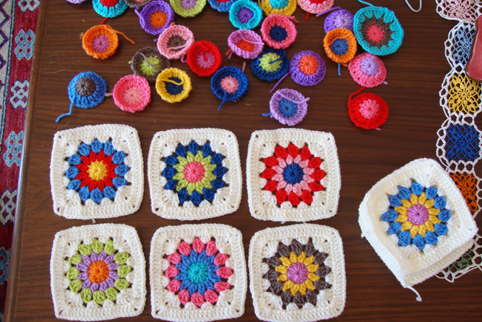 Here is a close up of the squares I'm making…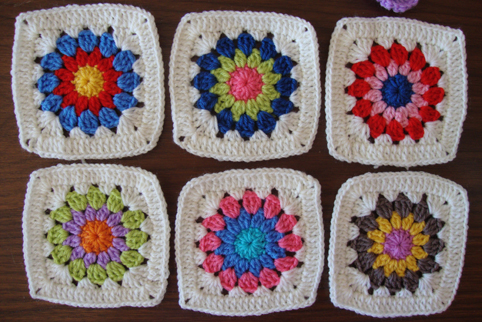 I love this blanket… I added to its original square a round of dc …to add more white…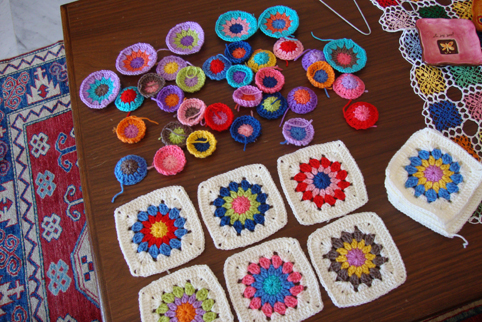 I am loving how it is turning out and I've already done all the circles (the first two rounds of them 😉 )
The second wip is a cowl for myself…a very big cowl that I can fold two times around my neck….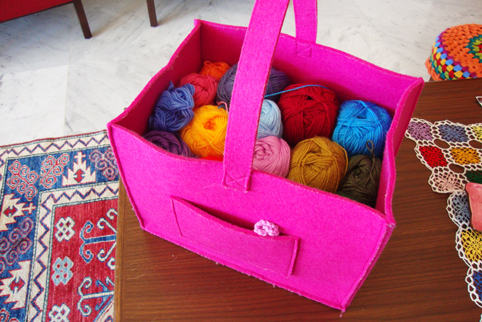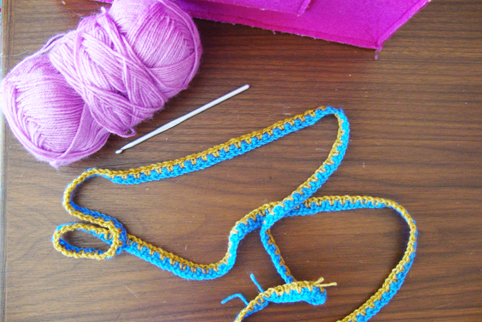 I am working it using the moss stitch (1sc, 1ch, 1sc, 1ch) etc
I simply loooove that stitch 🙂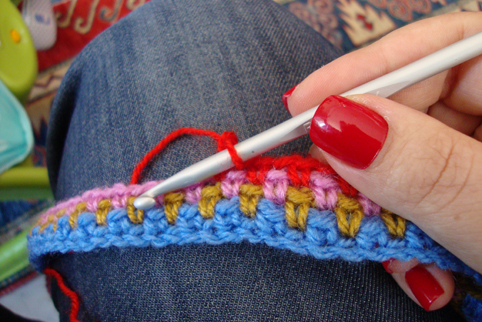 I am crocheting it with the "MIRAGE" a 100% acrylic yarn but instead of the 3mm hook suggested on the yarn I am using a 5mm hook to have a light effect…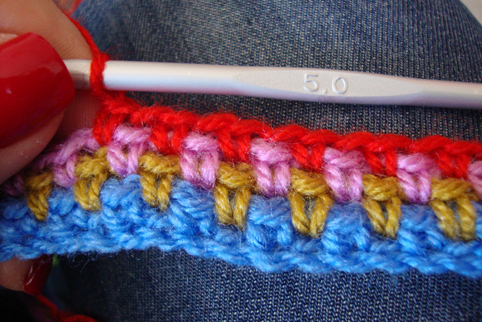 Finally lovely ladies a pic of my bundle of joy who's enjoying his new toy…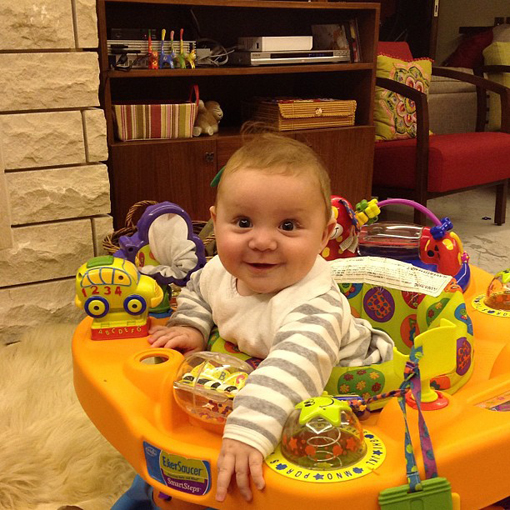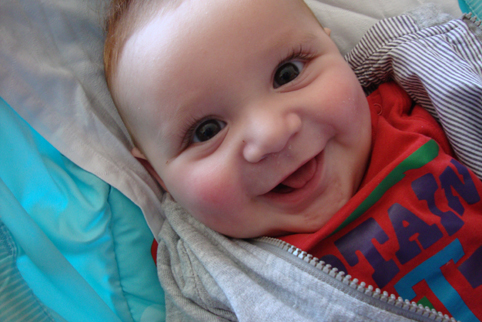 and who became now a big baby sleeping in the bigger bed which was for his sisters 🙂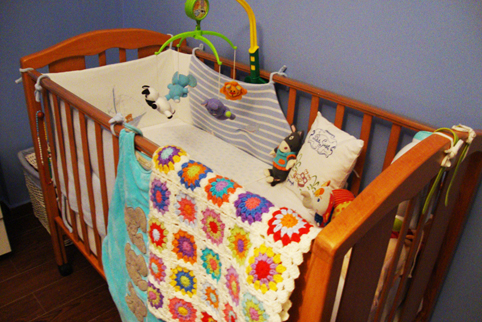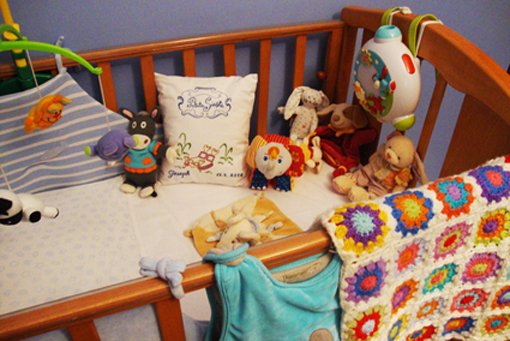 Yes, time really flies 🙂
Have a wonderful week
and see you very soon!
Sucrette
P.S: I've posted today the two parcels for the winners of the giveaway…They will be flying from Lebanon to the U.S Texas to Carolyn's home and to Germany to Jutta's home …Crossing my fingers that they will arrive safely 🙂