Good morning my friend!
How are you? How's everything in your part of the world?
Today, I want to show you my finished cowl, the beginning of a new ripple blanket for baby Joe and many other things…
First, there is something that made me super happy this week end:
One of my patterns has been featured in AllFreeCrochetAfghanPatterns…yaaay 🙂 It is in a free e-book that includes 7 different ripple patterns. Please feel free to download a copy of this lovely e-book from this link:
http://www.allfreecrochetafghanpatterns.com/Ripple/How-To-Crochet-a-Ripple-Crochet-Afghan-7-Free-Crochet-Patterns-eBook
Thank you allfreecrochetafghanpatterns 🙂
So I started a new blanket for baby Joe using this particular ripple pattern…Here is what I've been up to so far…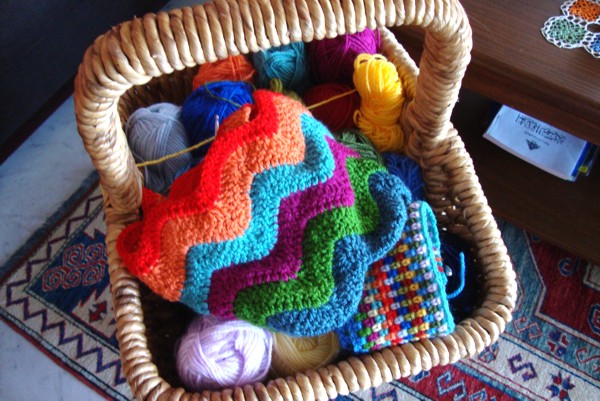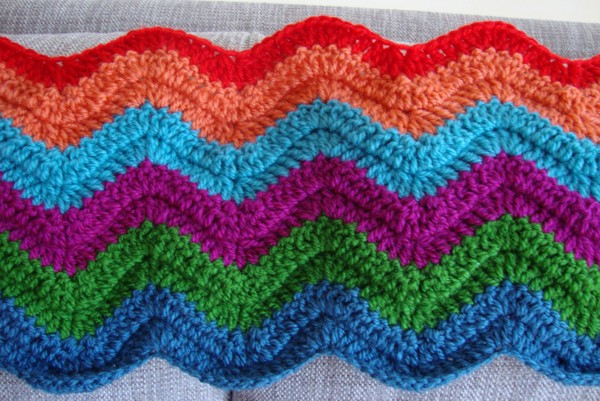 I'm loving so much the colors 🙂
I wanted to make, using the same colors, a moss stitch blanket for Joe…I started it but felt that it will never finish on time and that the winter will pass before he can use it… so I stopped…The moss stitch is wonderful but the progress you make with that stitch specially when you have a time-consuming-little-baby is very very slow…that's why I chose to make a ripple instead…
Here is my finished cowl using the moss stitch: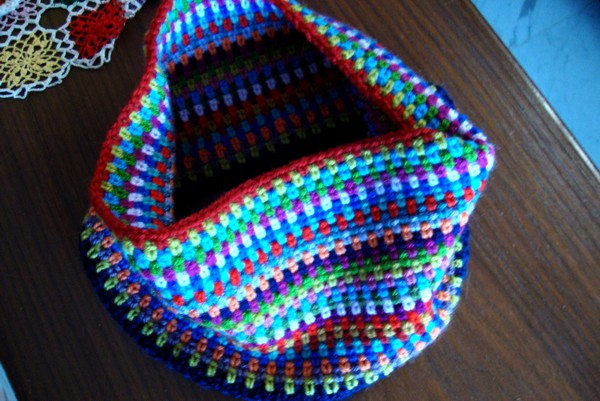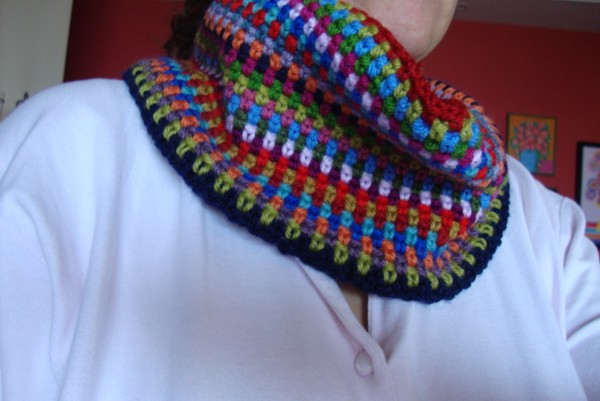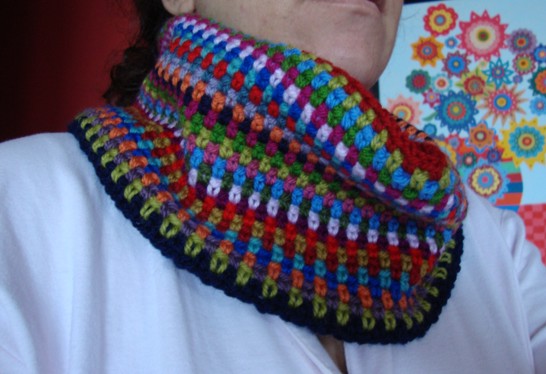 Excuse the pics taken with my PJ 🙂 but that's what I'm wearing most of the days 🙂 hahaha
The cold days are slowly coming in our country and the crocheted bedspreads are back again on our beds…
In Joe's room: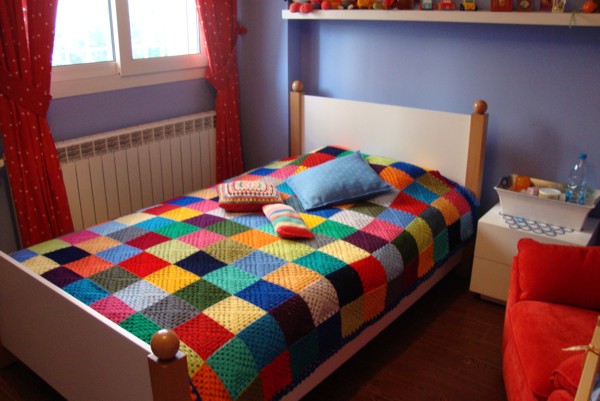 In the girls's room: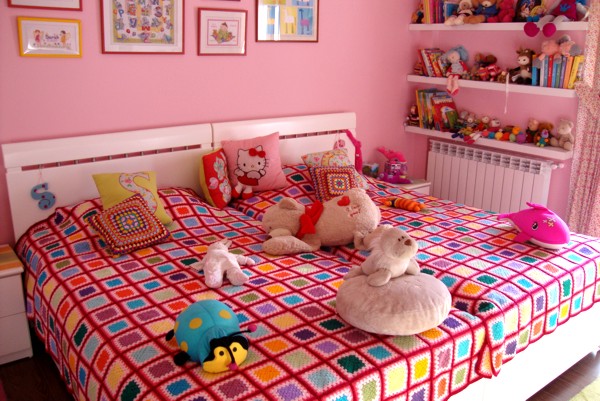 And in our's too: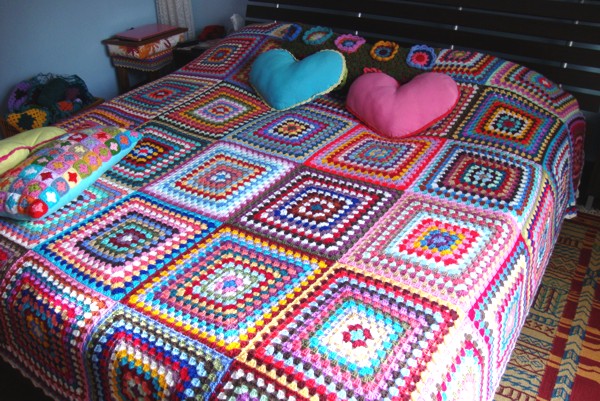 Our room is still waiting for its new beadspread "love birds" which is still not finished 🙁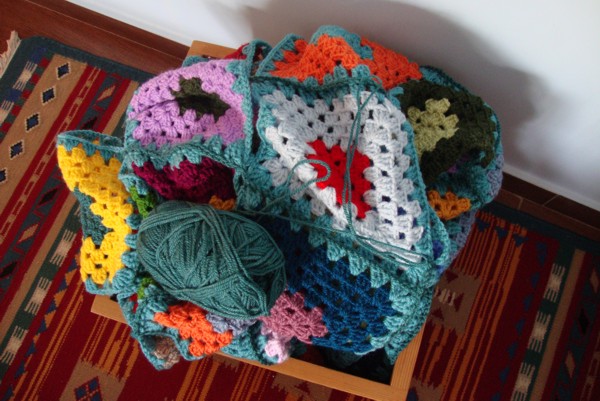 and finally finally the love of my life…
Baby Joseph who's now 2 months old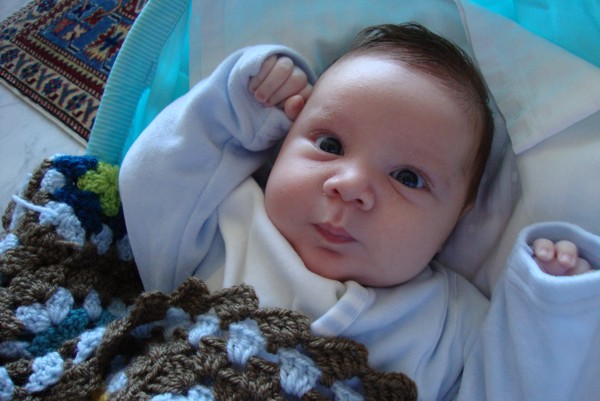 and who's making his first smiles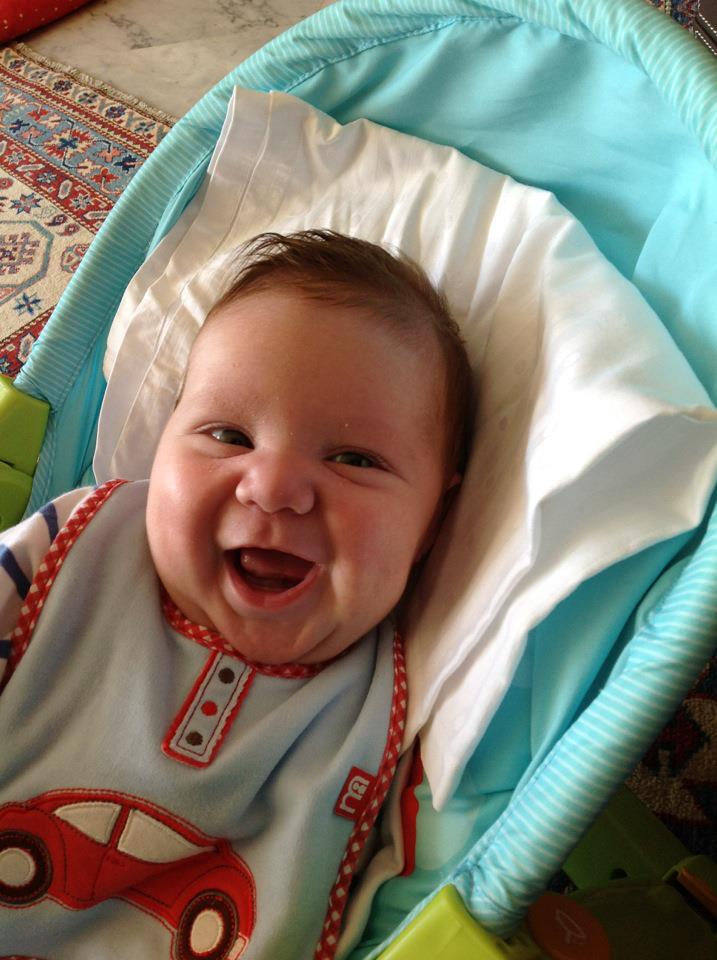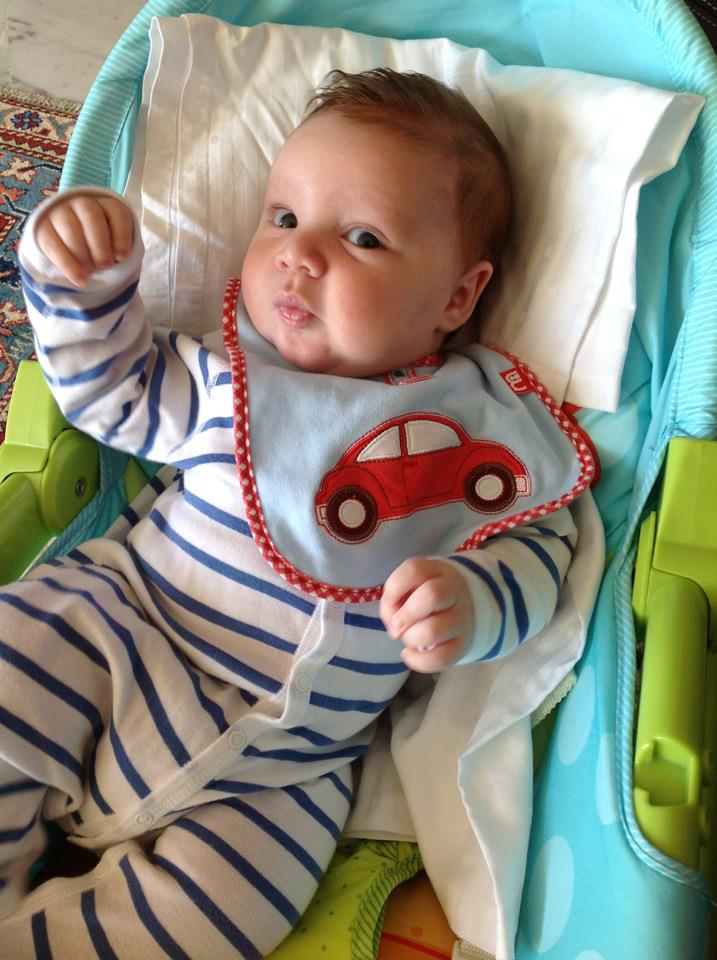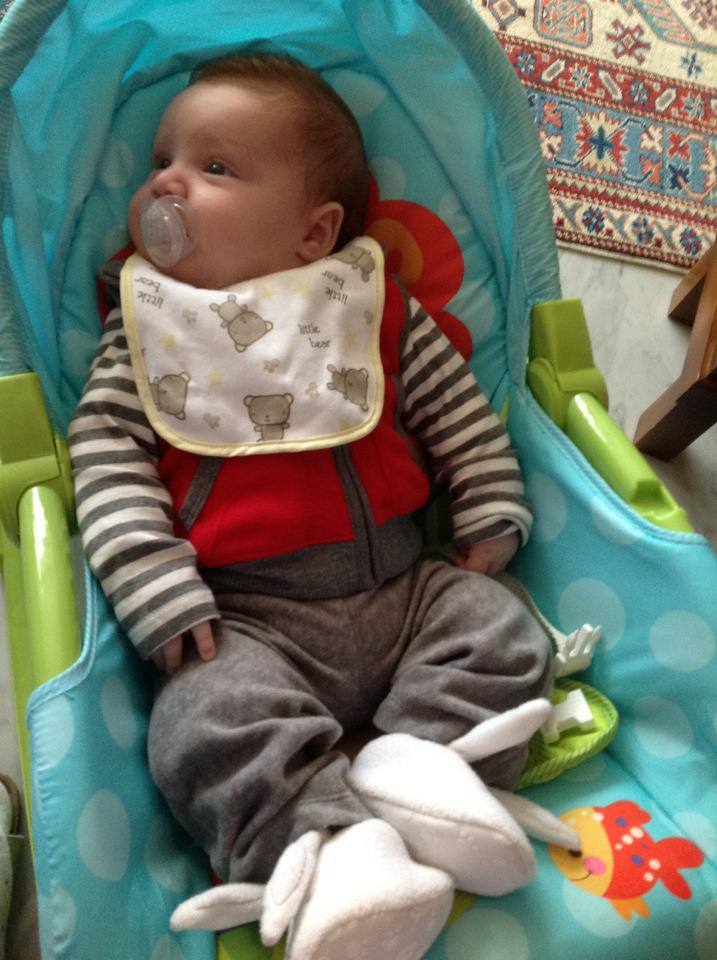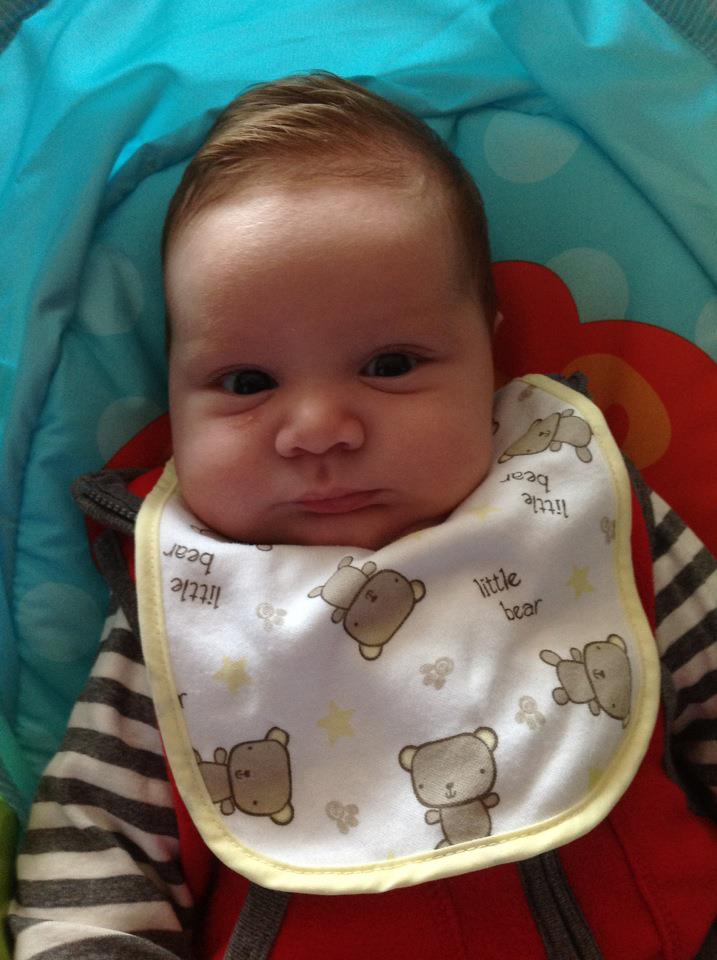 Have a happy week 🙂
Big big kisses from the bottom of my heart!
Sucrette