Hello lovelies!
Hope you're super well today…
Thank you so much for all your wonderful comments concerning the baby blanket 🙂 I was sooo happy reading each word you wrote 🙂 THANK YOU!
I've made some few rounds on my poncho this week end: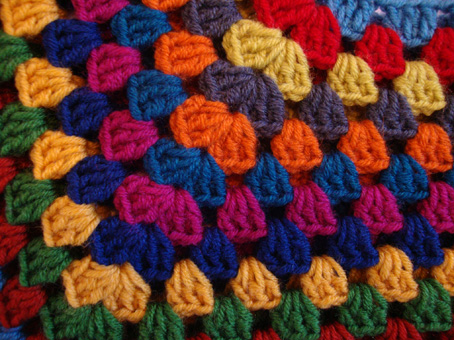 Working on this poncho is great 🙂 It is relaxing, and I can take it everywhere with me 🙂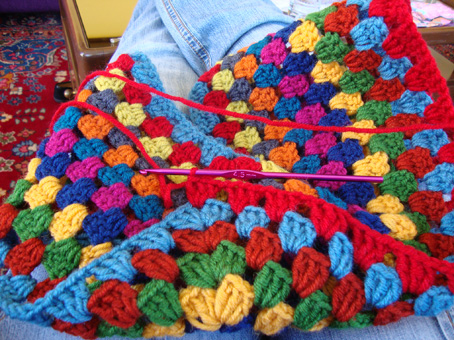 I took these pics in my parent's house …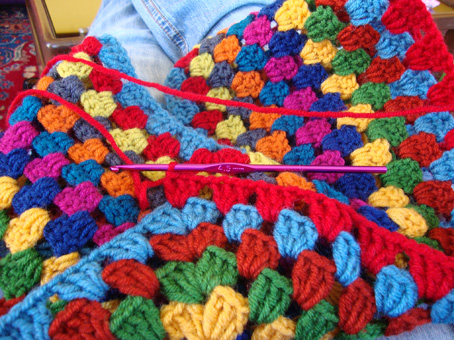 I'm loving the colors and the granny stitch is soooo good to work on even when you're watching T.V or supervising the girl's homework…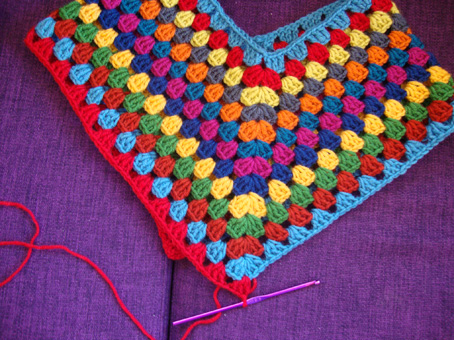 and I saw many of you who joined the poncho's cal ! woooow! Welcome to you all ….I'm very happy to have you with us crocheting along 🙂 There is already so beautiful beginnings of ponchos on ravelry and on flickr 🙂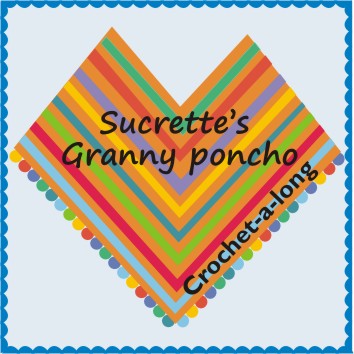 Just a quick reminder about the poncho's cal:
If you want to join, go HERE to read the rules and know everything about this fun crochet-a-long…You can find there also buttons to grab and put on your blog!
To share your pics and progress on flickr, go HERE.
To share your pics and progress on ravelry, go HERE.
For the poncho's pattern, it is a graphic one with written instructions and it is HERE!
For the pattern in french it is on the lovely blog of Rosalie, HERE!
Have a terrific monday!
Sucrette