Hello hello sweet people!
I want to begin this post with a big big THANK YOU!
THANK YOU for visiting…
THANK YOU for supporting…
THANK YOU for following…
and THANK YOU for leaving such happy words 🙂 I'm very lucky to have you all 🙂
I wish I had time to visit each and every blog of yours to say THANK YOU…
And a big THANK YOU for Kathryn today from Crochet Concupiscence… She gave me the "Awesome Crochet Blog Award 2011: Best Crochet Colorwork"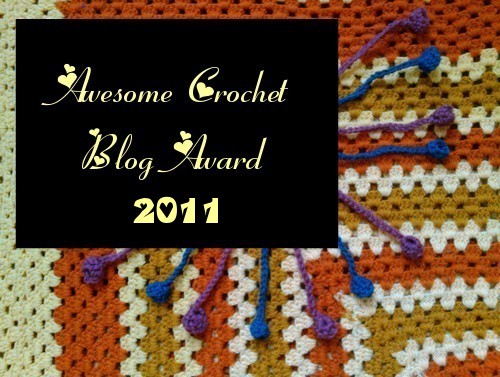 I'm very honored Kathryn and soooo happy to receive this 🙂 Thank you!
Today, some pics to show you my latest painting…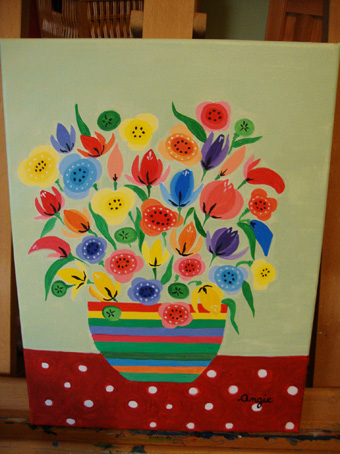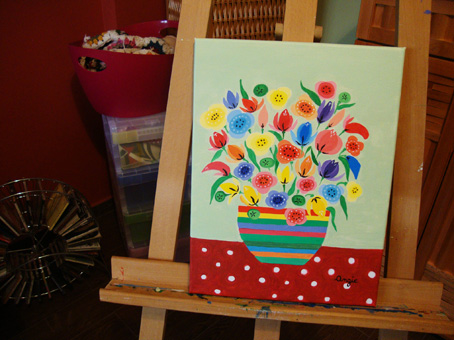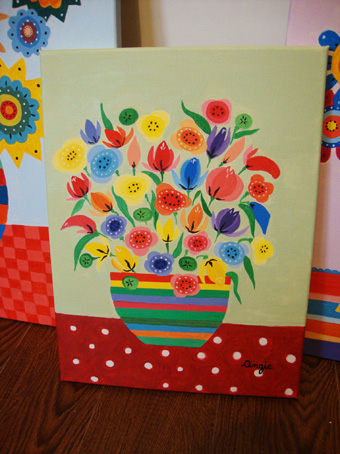 Yes, flowers, once again, but a little different from the first two… and smaller also 😉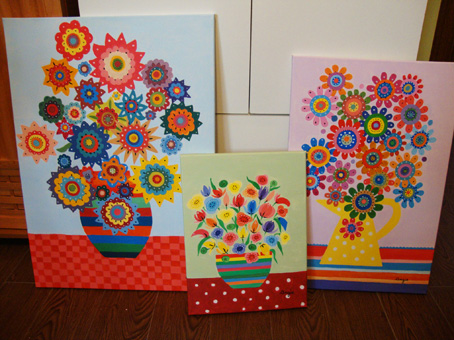 and I've even framed it and hanged it with the others on the red wall of the living… they look pretty good together don't you think?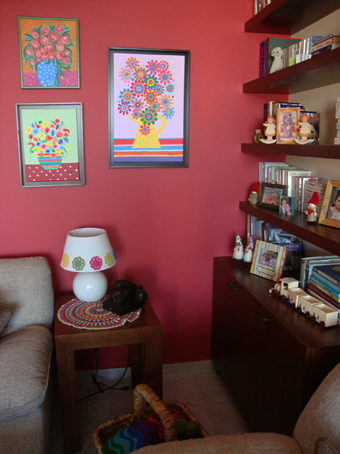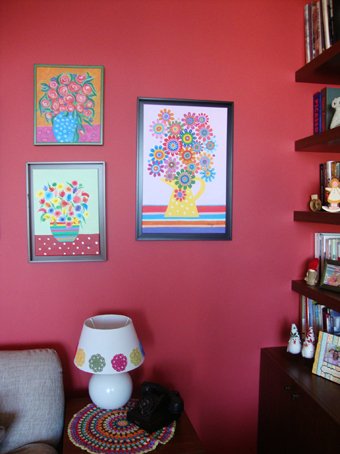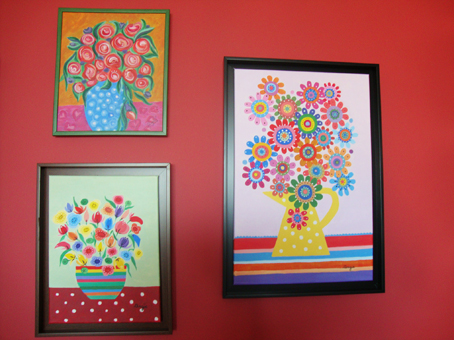 (The one up-left with an orange background is a painting I did some time ago)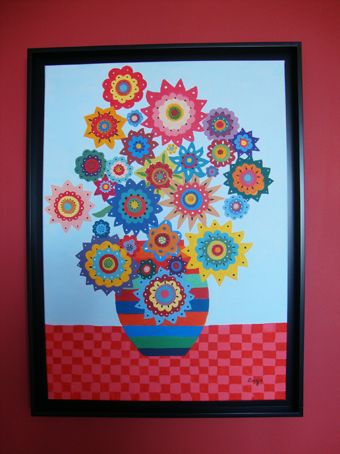 Have to leave you now…
Wish you a very happy day !
Sucrette