Good morning!
My vintage blanket is done 🙂 Finally, the first blanket which is all mine, yes mine 🙂 This time, I will not for any any reason give away this blanket… (selfish on Christmas time this is very very bad 🙂 )
I love this blanket…I love MY blanket… wanna see it ?? yalla…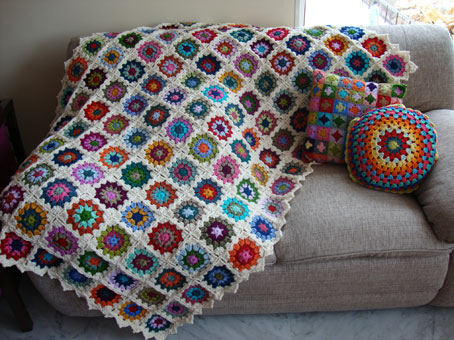 It is so "wintery" with all this white… like a field of flowers in a snowy morning … mmmmmh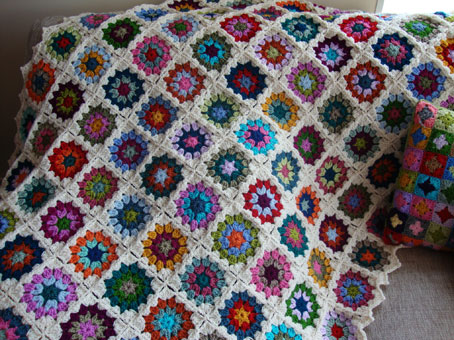 The yarn used is Nako vizon a 100% acrylic yarn.
The hook: 4.5mm
Don't ask me about the number of colors, I don't exactly remember…It was leftovers I had in my stash with maybe 8 or 9 100g ball of off-white yarn…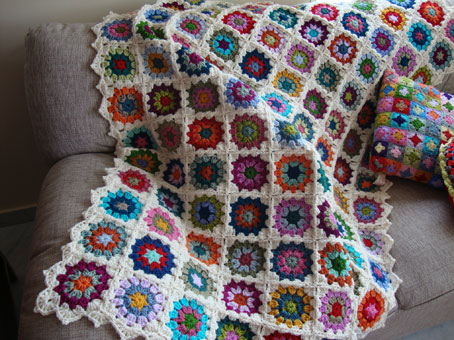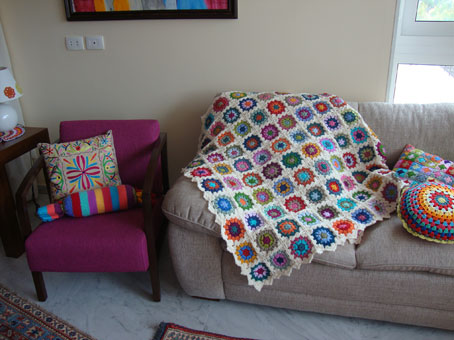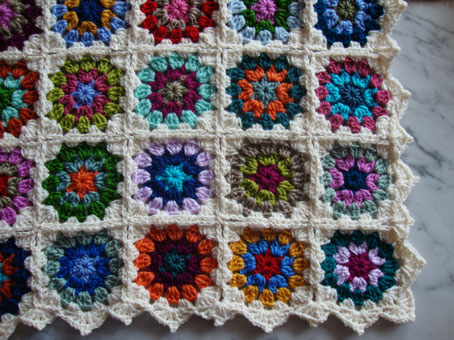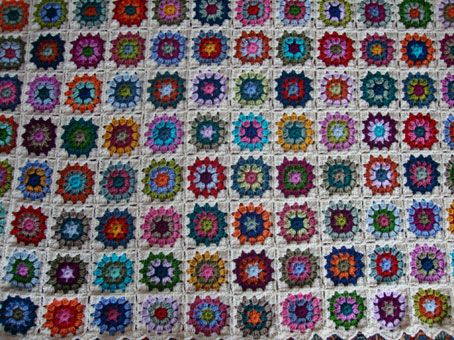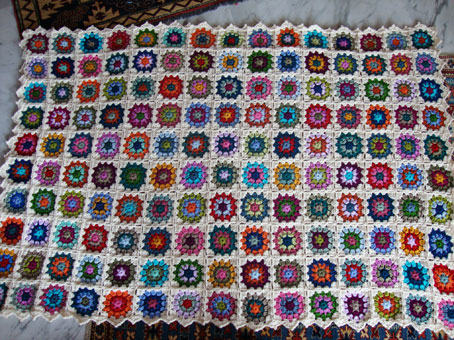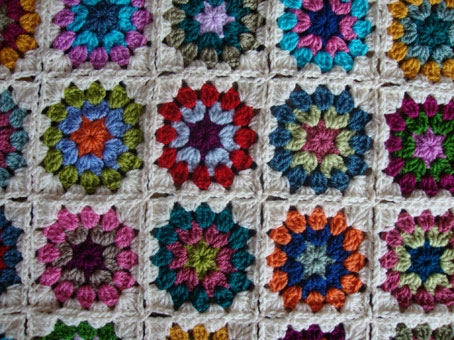 150 squares joined as-I-go 🙂 You can find the graphic pattern of the square here.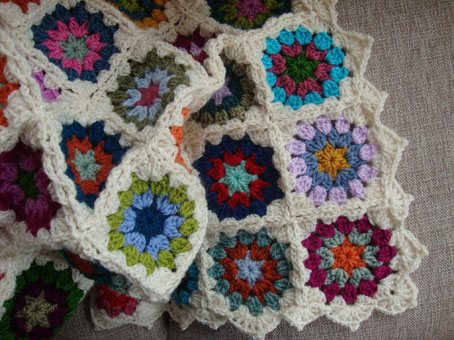 And after I joined all the squares together I've made this border which I adore. I'm gonna post the graphic pattern of this edging next time maybe, so if you're interested, stay tuned 😉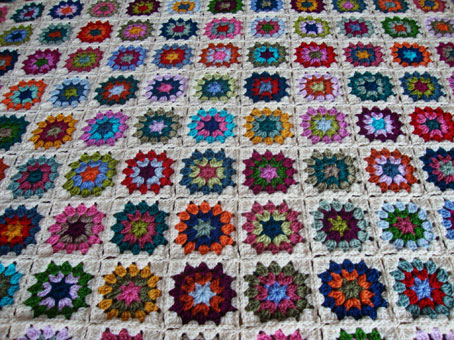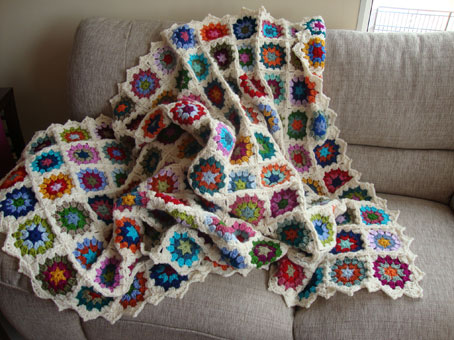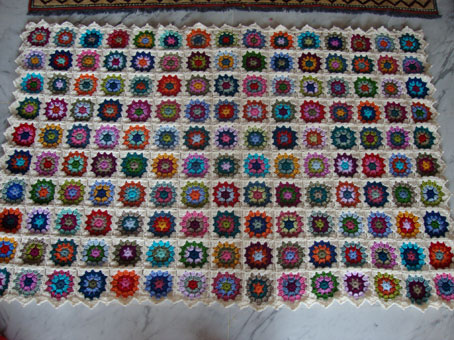 Dim: 110×165 cm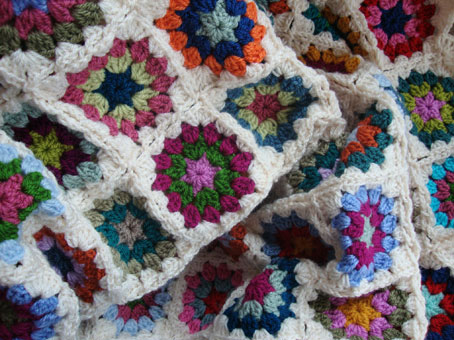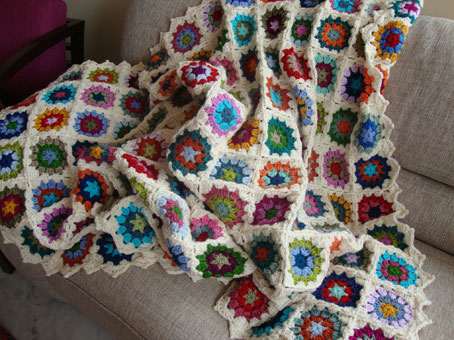 Last night was my first evening snuggled under my blanket while crocheting my rainbow ripple in front of the fire lit in the fireplace… a PERFECT evening 🙂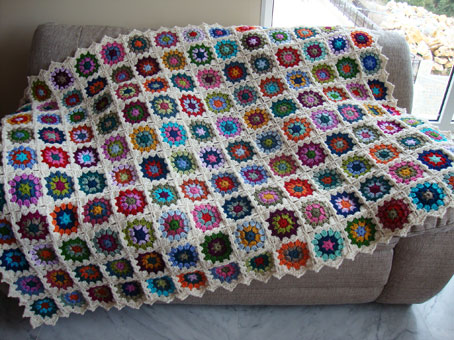 and you? what is for you a perfect evening?
5 more days before Christmas… The count down has began 🙂
I wish you a PERFECT monday, a PERFECT week and a perfect Holidays season 🙂
Sucrette