Good evening!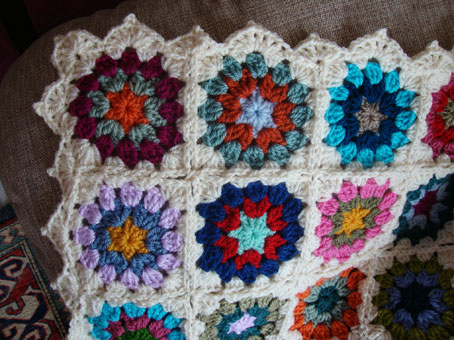 Just a quick post tonight to post the graphic of my vintage blanket's edging…and to tell you THANK YOU for all your wonderful comments on my previous post! I am really lucky to have you all … and so happy everytime to share with you and read your sweet words…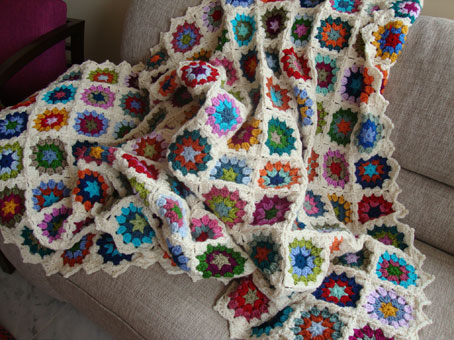 So, here it is…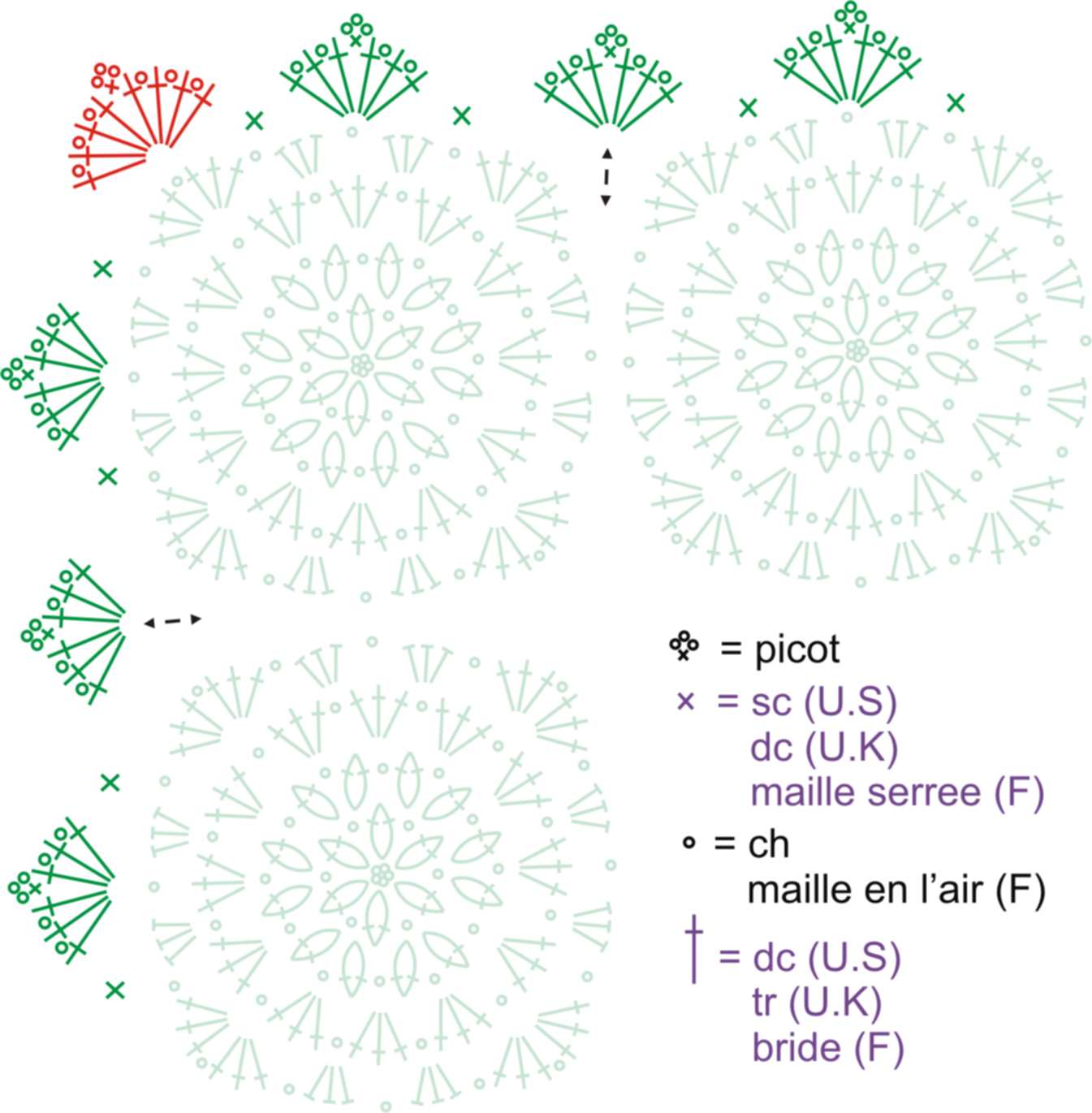 To make one picot crochet 3 ch and then 1 dc (or sc for the U.S crocheters) in the first ch.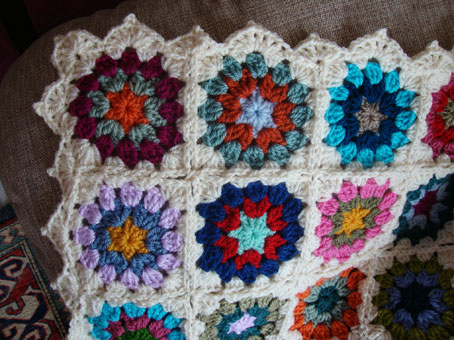 I just love this edging…The picot are a little "pain in the a…" but the result really worth it … simple but beautiful don't you think?
Have to go now….
Sweet dreams!
Sucrette