Hello hello hello!
How's everything today?
I want to show you some progress I've made to Myyyy vintage blanket….
Should I change its name? Is it too selfish? If you have another idea as a name it will be great 🙂 but but but the blanket will stay miiiiiiiiiiiiiiiiiiine 🙂 hehe
So, lets see some pics 😉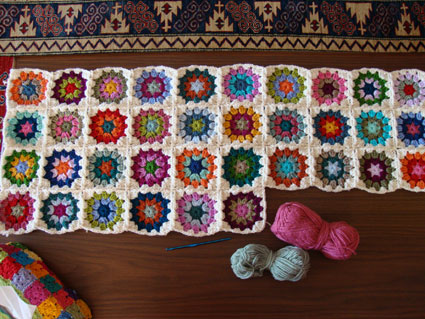 36 squares done so far…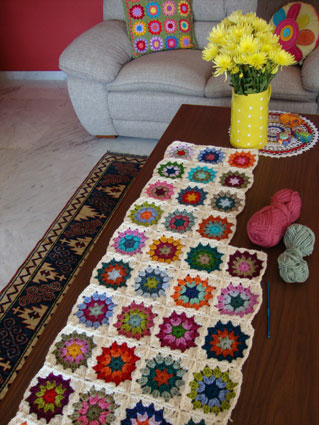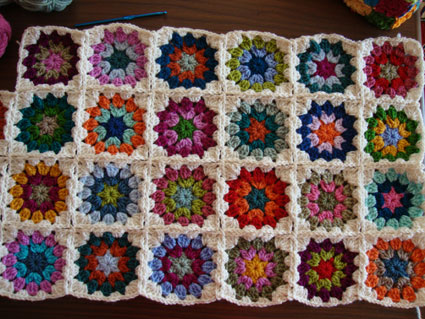 loving it…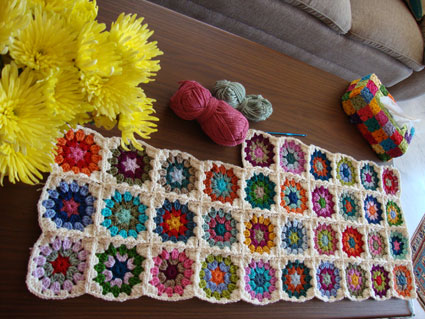 enjoying it…
adoring it…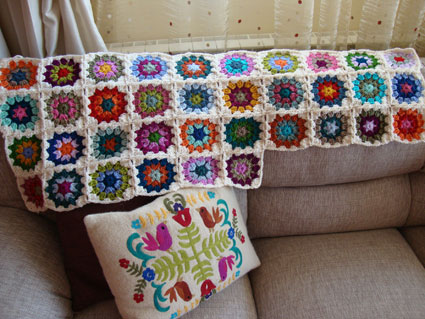 I've began a third project too… I'll show you something next time for sure 😉
Until then, Have a marvelous day!
Sucrette