Good sunny morning to you all!
I hope that the sun is shining today in your part of the world 🙂
Today, a lot to share with you…
Progress on 3 wips and a good news…
Let's begin with the wips shall we?
A new painting…I'm loving so far…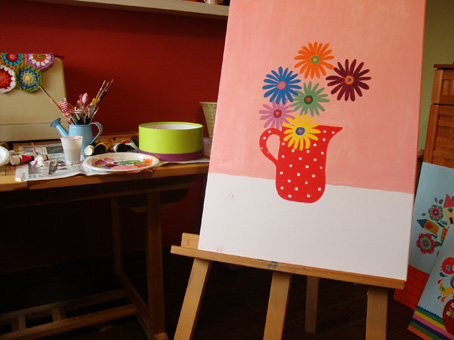 More slow progress on my Love Birds bed blanket….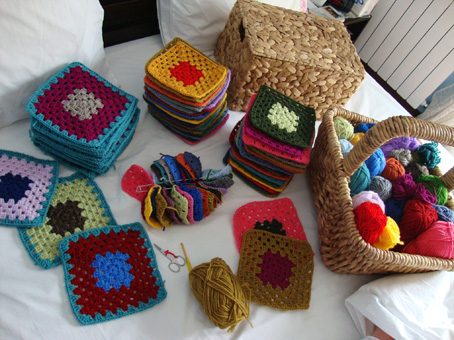 Some squares were 100%done, some needs the last blue round and some are still babies…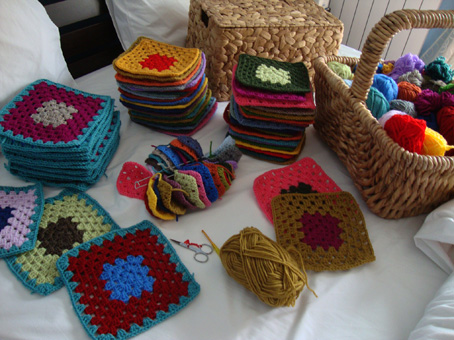 but I'm happily working on it 🙂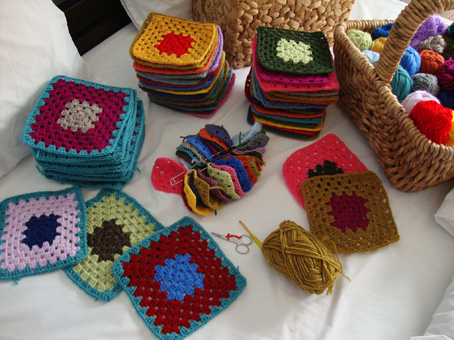 and more progress on my poncho too : 19 rounds so far 😉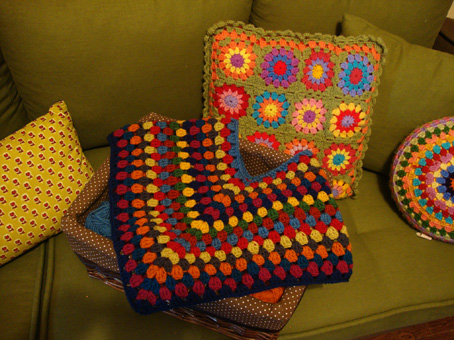 and finally the good news is: Yes, I'm expecting (you already guessed 😀 …but chuuuut I'm still afraid to tell 🙂
I am now in the last days of my third month but I still have that fear … I think it will never goes away… but my heart sings with joy when I think about the little baby growing inside of me 🙂
and yes, I'm gonna spoil him (or her) with a lot A LOT of crochet 🙂 For my first two babies (in 2005 and 2007), I did not crochet at the time, so my mother made for them crocheted blankets and I was making cross stitch for their rooms…but now…OH MY…I'm gonna make blankets, hats, socks, amigurumi toys, little sweaters… everything I can make with my hook 😉 I can not wait to STAAAAAAAAAART 🙂 crazy mom!
That's all my sweet friends ! I am today very happy and calm! I hope you're feeling the same!
THANK YOU so much as always for your support and your kind comments … I am so lucky to have you all 🙂
Have a wonderful week!
Sucrette