Good morning sweeties,
I am so thankful for all the lovely comments you wrote concerning my home 🙂 I was so happy reading each word …some made me laugh and some brought tears to my eyes (don't worry it is my "hormones" 🙂 ) Thank you sooo much! Your comments gave me back confidence about my decorating taste and the colors surrounding me…
You gave me back the joy I needed to live peacefully and happily in my loving home and that's why I'm so thankful to you…You made me appreciate again my place…You really did a great job 😀 THANK YOU from the bottom of my heart!
Today, I want to show you a cushion I'm working on…It is a patchwork cushion crocheted with leftover "Mirage" yarn…
I think my house is full of leftover yarn and I don't have any ball of yarn that is still totally new 🙂
Mirage is a 100% acrylic yarn worked with a 2.5mm crochet hook. Wanna take a look first to the yarn used ?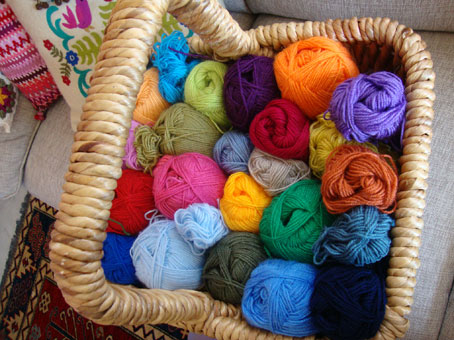 Yes, I know, you are like myself a yarn-addict 😉 and you totally love to see yarn pics…  I understand 🙂 hehe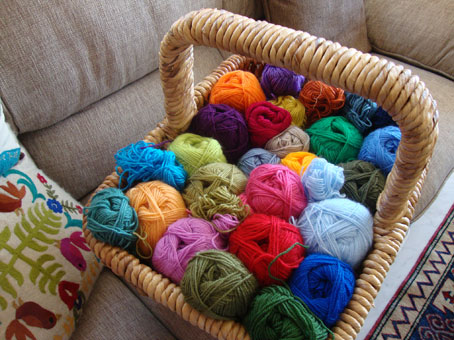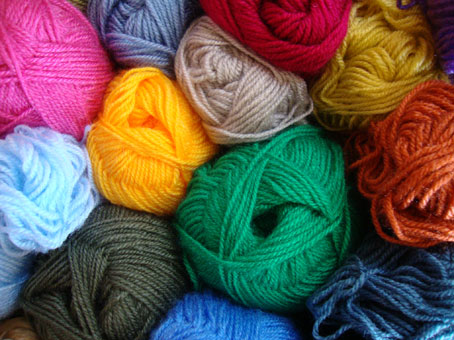 I just love the colors and the softness of "Mirage".  The only drawback of this is that yarn is very thin (crocheted with a 2.5 mm hook) but it is ok and I try to get used to it…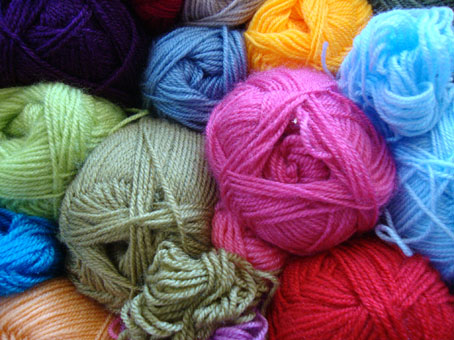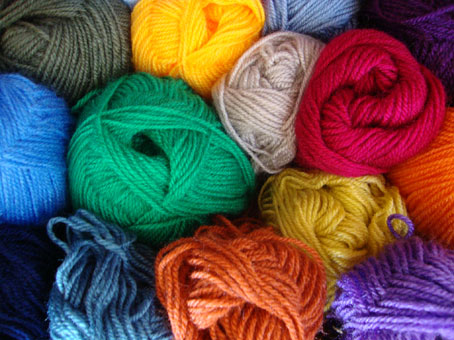 and this is the cushion I'm working on…mostly finished 🙂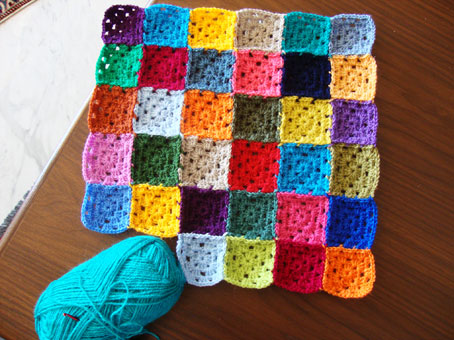 I hope to make also some new covers for the leather stools I have at home with "Mirage" once the cushion is done…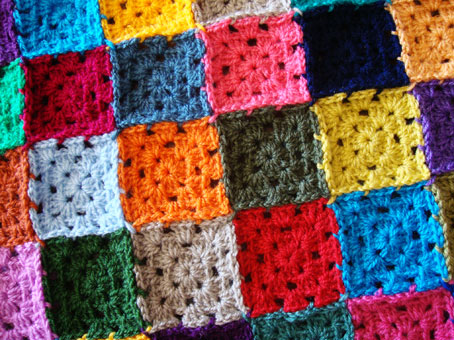 I love these tiny granny squares joined together as-I-go …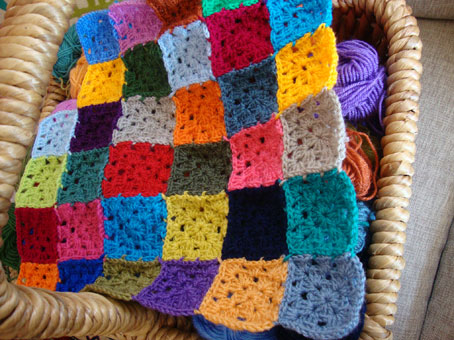 What do you think?
I'm off now to take a cup of coffee in my favorite chair surrounded by my favorite colorful cushions and throws 😉
Have a wonderful weekend!
Sending you big big kisses and hugs through this post 🙂
Sucrette