Good morning lovelies,
Hope you've had a great weekend!
Today, I want to show you the progress I've made to my poncho so far…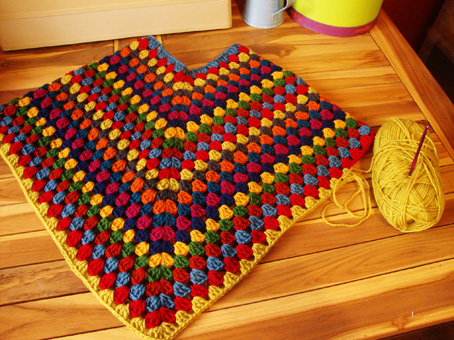 Actually I am not working on it as much as I should…making one round every 3 or 4 days… I am in another kind of planet right now 😉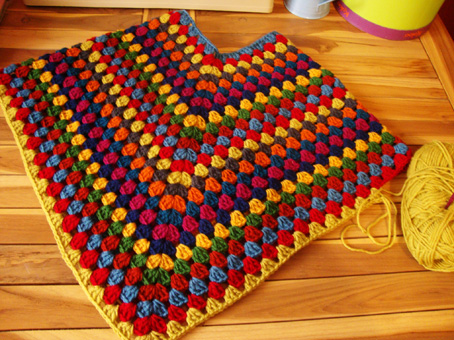 But it is growing …very slow…but growing…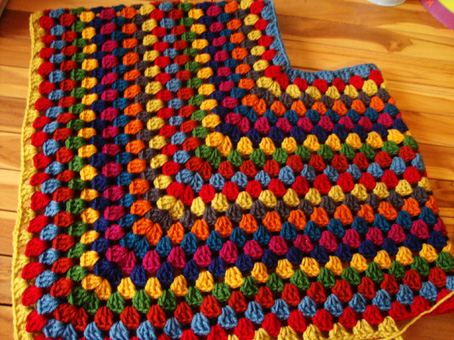 25 rounds so far…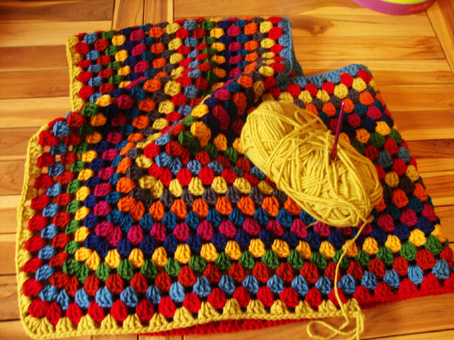 To read more about the poncho's cal, go HERE! You're still welcome to join if you didn't yet 🙂
More progress on the joyful ripple and a new finished painting coming soon 😉
Stay tuned and have a wonderful week!
Sucrette