Good morning sweeties!
How are you today? My rainbow baby set is finished and I couldn't wait no more to show you 🙂 I love this tiny set….I think it is not for a new born baby…It is for a 3-6 months old one and will be perfect for mine as here in Lebanon, the weather is not so cold before January-February (the 2 coldest months of the year)
So? Wanna see? Of course you want…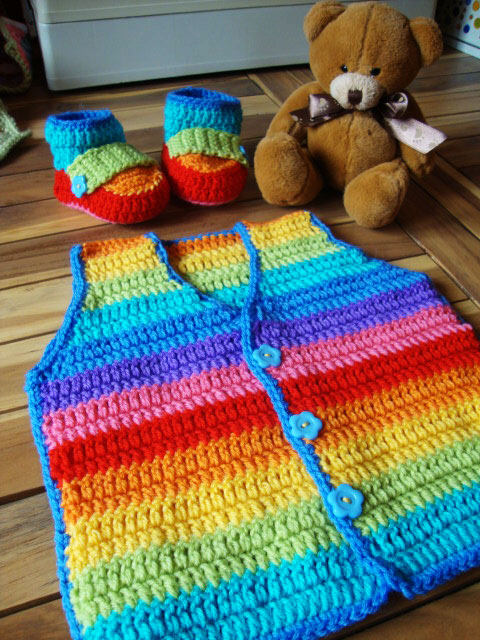 Mmmmmh 🙂 What do you think?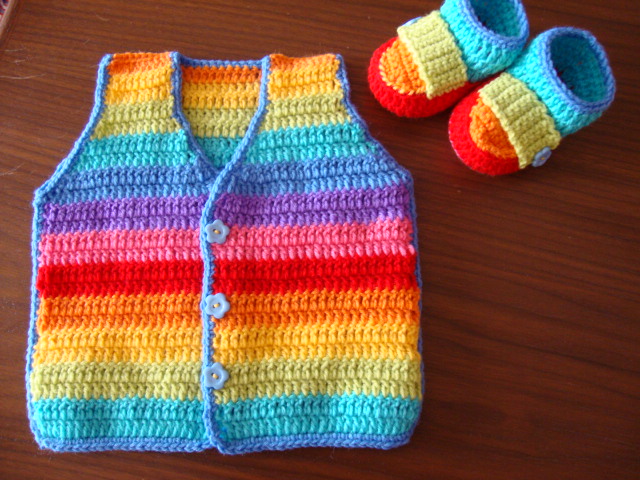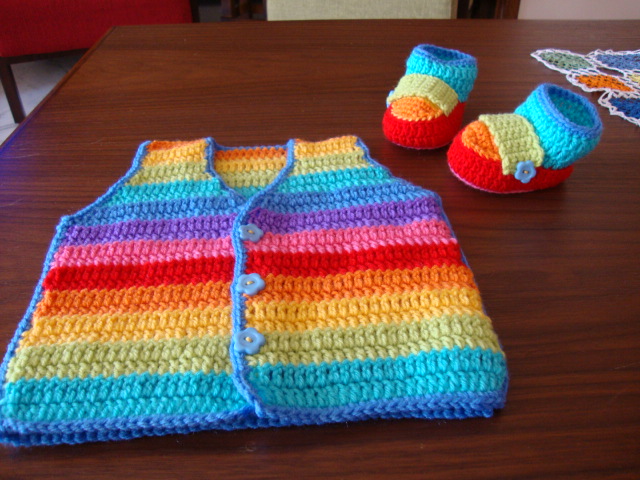 I'm in love 🙂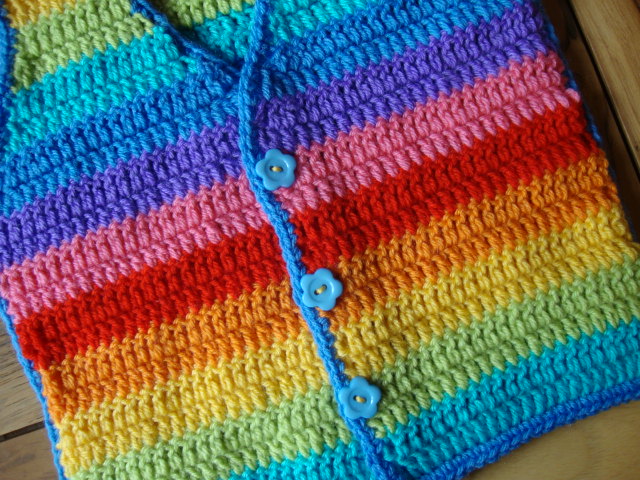 with the colors…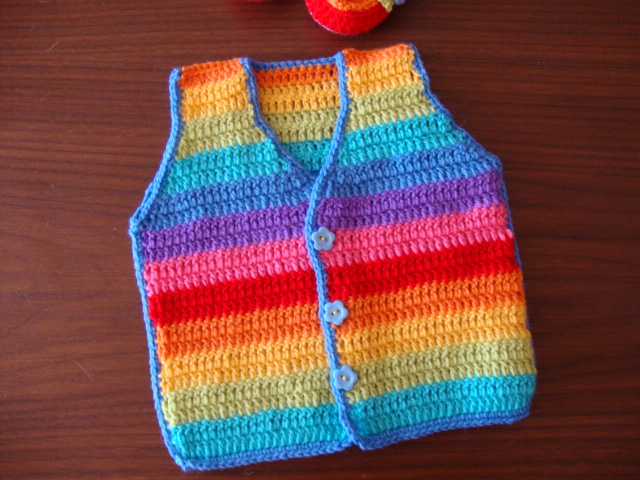 and the little buttons…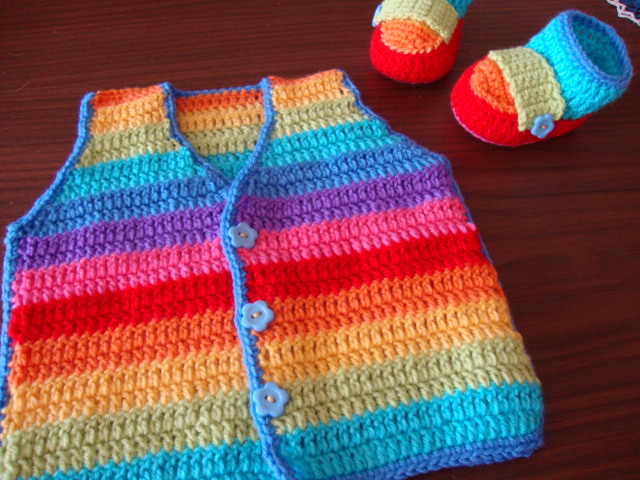 I'm specially in love with the boots …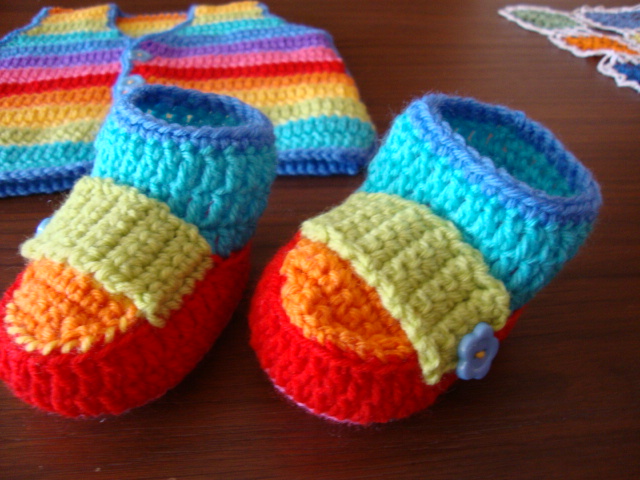 Aren't they cute??? I am very pleased with the little modifications I made for the boots…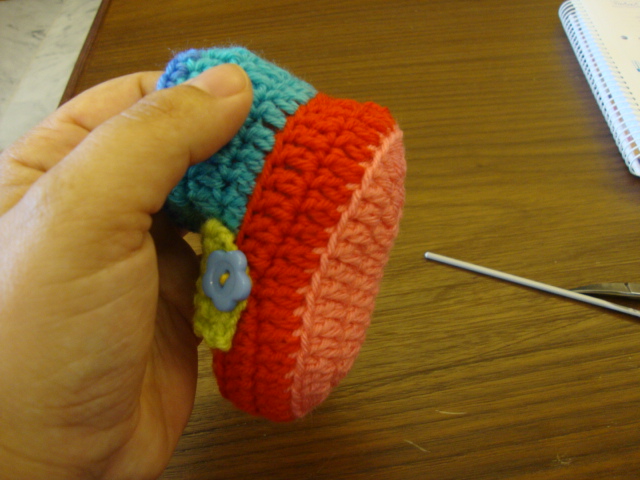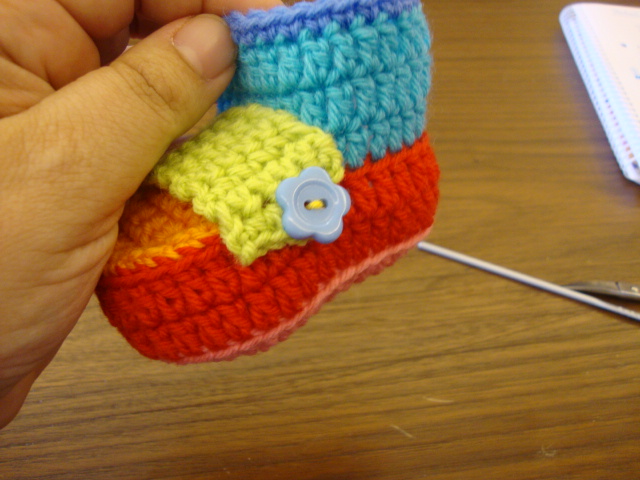 I think they are cuter now 😉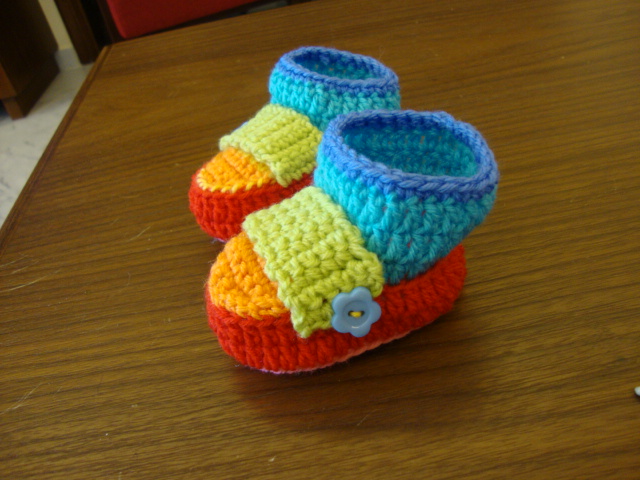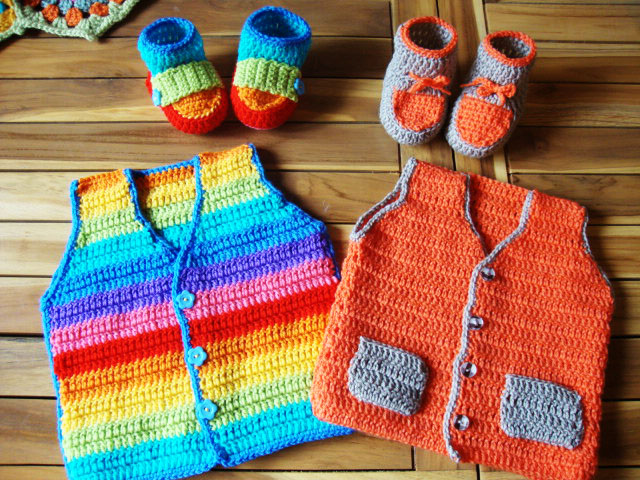 I'm preparing right now a pattern for both the little vest and the boots.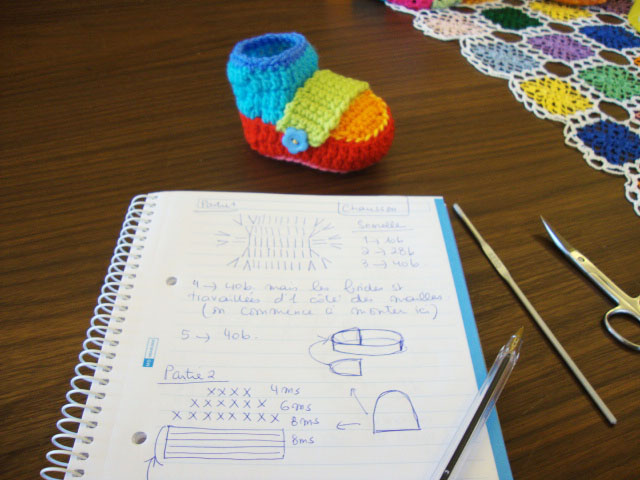 The pattern will be fully explained in both English and Frensh with step by step pictures and some graphics too 🙂 It will be available very soon in my "for-sale" patterns!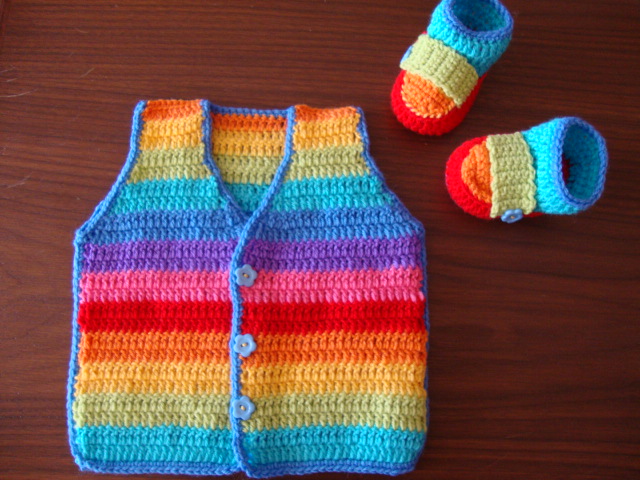 That's all my friends! I hope you liked this little baby set 🙂
I wish you a rainbowy day and will see you very very soon 😉
Sucrette