Hello hello helloooooooo!!!!!!!!!!!!
Well….wow…I am so happy that you loved so much little Teddy ! Thank you thank you thank you for your support and sweetness 🙂 The pattern will stay in the right side bar of this blog if anyone still wants to buy it 🙂 and if anybody paid and did not know where to download it please e-mail me and I'll send it right away by mail for you to download!
Today, I want to show you some progress I've made to my rainbow ripple…
It is very colorful…I warn you…I MUST WARN YOU 🙂
So? Are you reaaaaaaaaaaaady?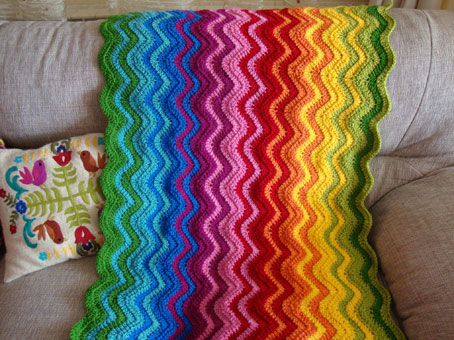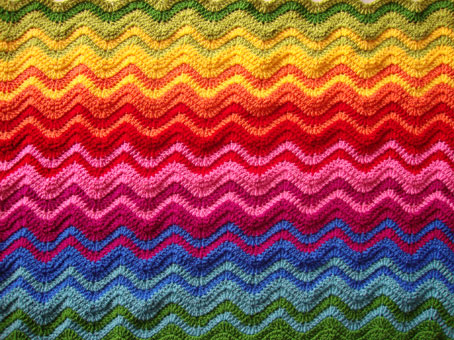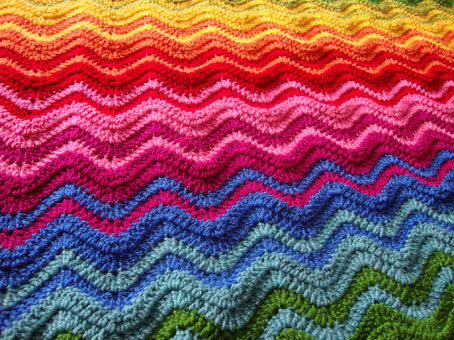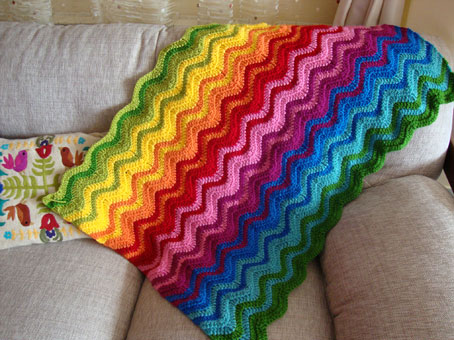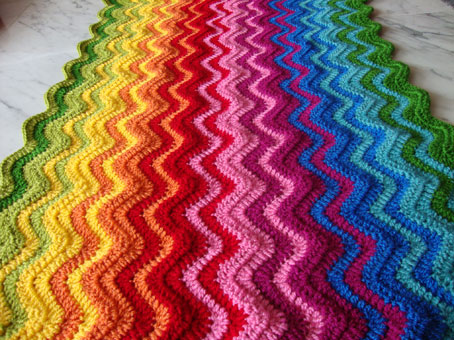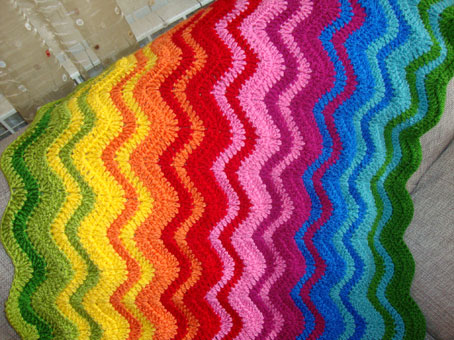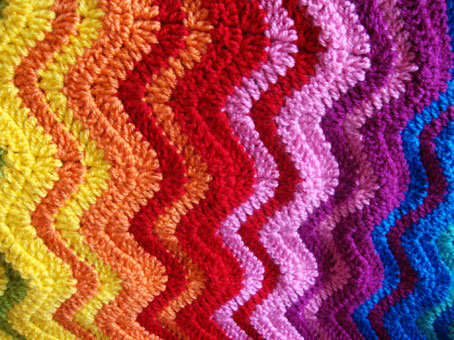 The yarn I'm working with is Nako Vizon a 100% acrylic yarn crocheted with a 4.5mm crochet hook.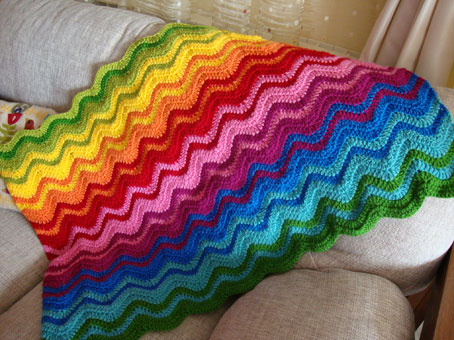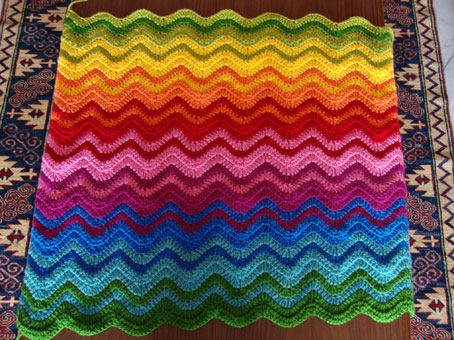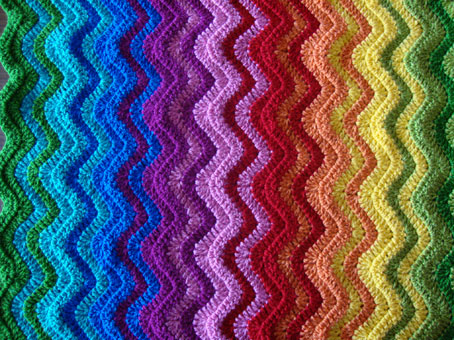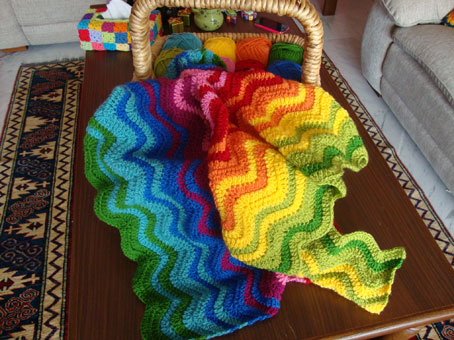 In my basket that I cherish so much 🙂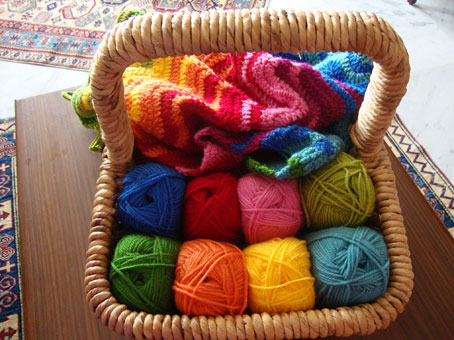 I want to tell you sweeties that if you're looking for a similar basket don't give up hope… 😉
I've been looking for this basket for more than a year, then one day I saw it by mistake in our local church. The priest was sweet enough to give it to me saying that it was too big and too heavy for them and that they needed a smaller one…So, I took it home 🙂 and my heart was singing of joy 🙂 I was soooo happy 🙂 and the next day I took 2 smaller baskets to the church with a very big "thank you" …
This is to tell you that sometimes when you're looking too hard for something you don't find it…and then, one day, you find it by mistake in a so inappropriate place for it … that's life 🙂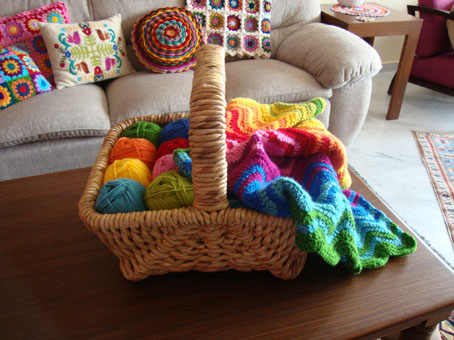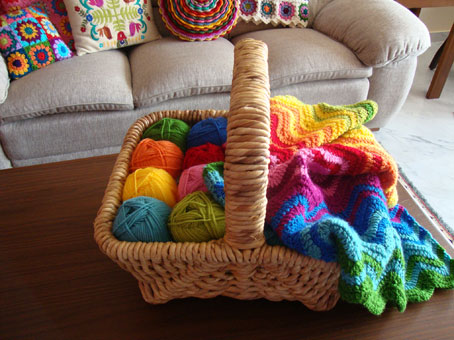 I hope that you enjoyed my rainbow update 🙂 I feel that when I'm crocheting this blanket my mood changes… I feel happy and relax as soon as I make a couple of stitches… Magical, soothing crochet 🙂
Have a relaxing and happy day!
Sucrette