Bonjouuuuur 🙂
Today is a perfect day to reveal : My Rainbow ripple blanket 🙂 Yes, it is done!
The weather is sooooo bad here, so grey and rainy that a little colorful post is welcome …a little colorful I said? A little too colorful 🙂
Prepare your sunglasses my sweeties and let's jump into a wonderful world of colorful crochet 🙂 Are you reaaaaaaaaadyyyyy? I bet you are 🙂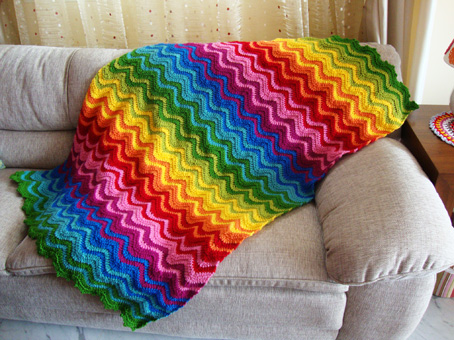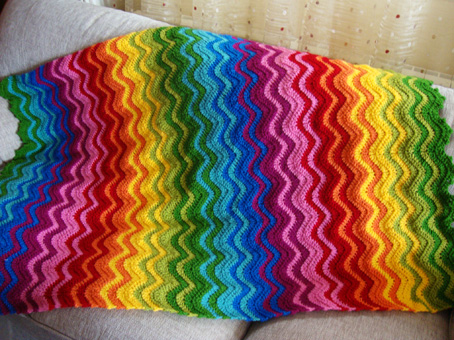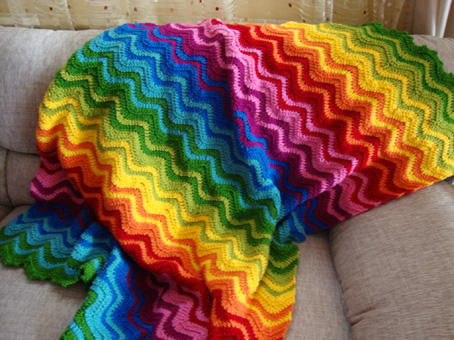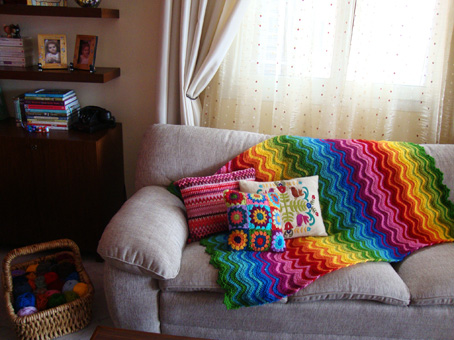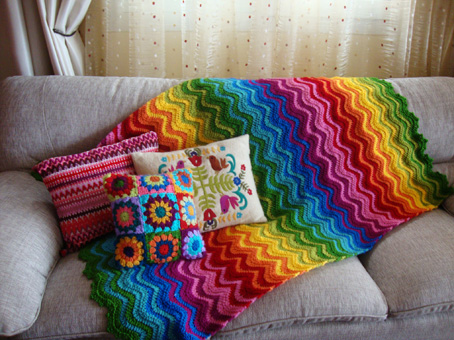 Rainbow ripple is crocheted with a 4.5 crochet hook using Nako Vizon a 100% acrylic yarn.
The colors are used as following: Dark green – Turquoise -Dark blue – Purple – Pink – Red – Orange – Yellow – Light green and then Dark green again etc etc as they come in a rainbow…alternating the number of rows of every color as in Lucy's ripple…
The crochet pattern I followed is here 🙂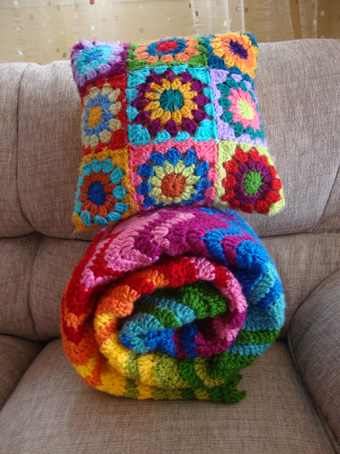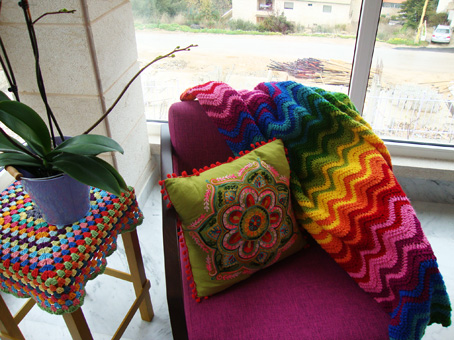 Did you noticed my "orchidées"… It will make again flowers very soon 🙂 yaaaay!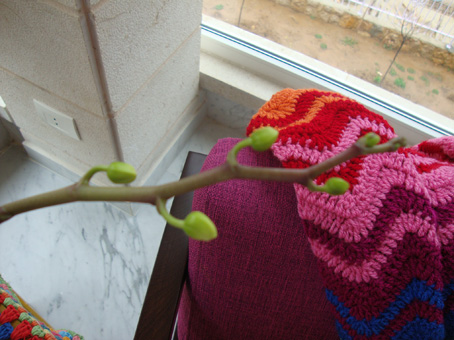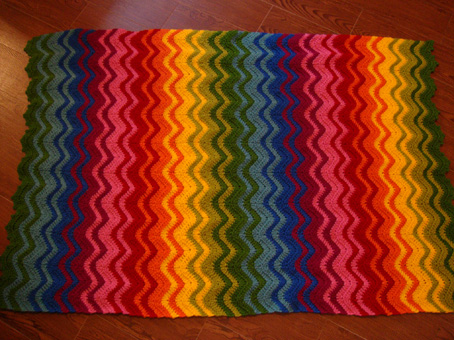 Here it is laying on the floor of my craft room where the light is not very good in winter days…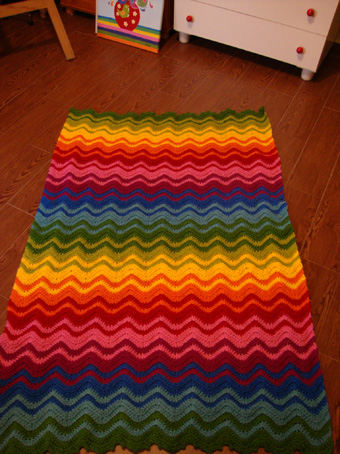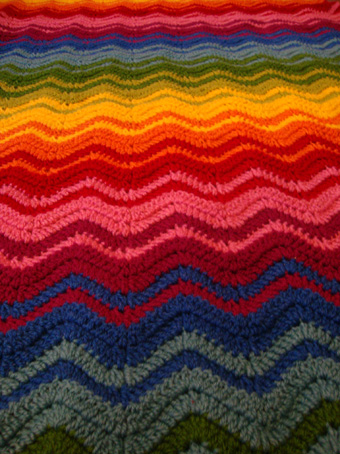 Here is a close up of the edging: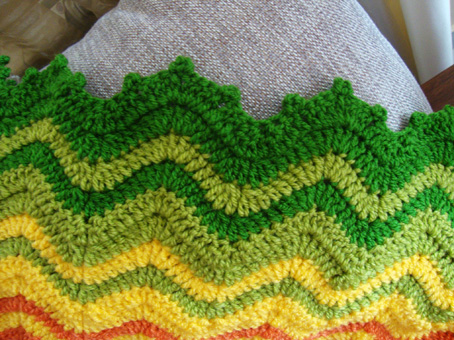 I've made a simple picot edging on the rippling sides only ! Oh how I love picot edgings 🙂
And here is Rainbow Ripple on the green sofa: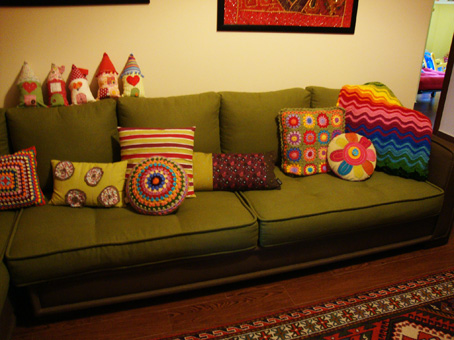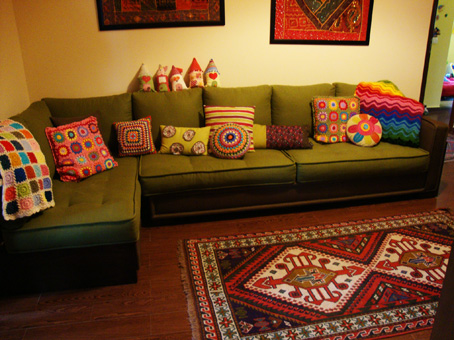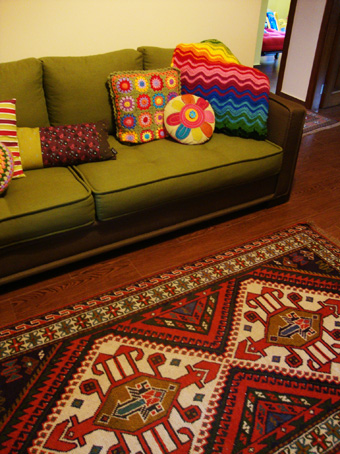 Now the girls are fighting who's gonna cuddle under it tonight and every night 🙂 It is the first time they fight and I am mouth open in a big smiley face 🙂 Yes, they are fighting for a piece of crochet I made with so much love 🙂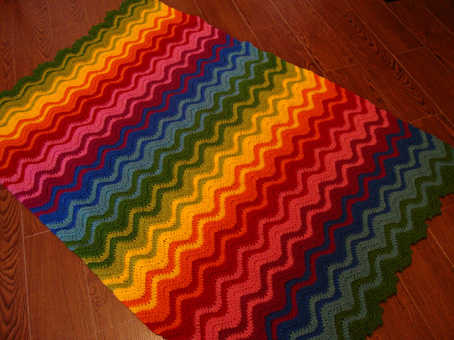 You can take out your sunglasses now 😀 hehe
Have a wonderful day my friend!
Sending you a rainbow of happiness through this post…
Bye bye
Sucrette