Good morninnnnnnnng!
Thank you so much for all your wonderful comments and e-mails concerning the table runner… I am very happy that you liked it 🙂
How was your week end? Mine was lovely… lot of crochet…ripples, ripples … joyful ripples…
Do you remember the baby boy blanket I started here? Well, I worked on it… Have to finish it before the mummy gives birth in July 😉
I've made some progress…look…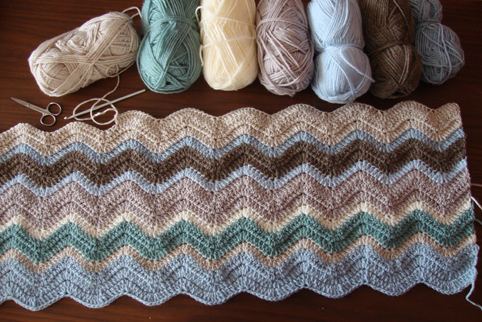 I am not used to work with these colours…that's why it is taking me ages to finish it …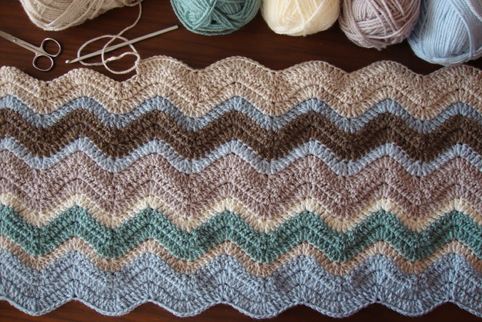 but I am loving it so far….
And I started something with the lovely yarn of Joumana…Remember here?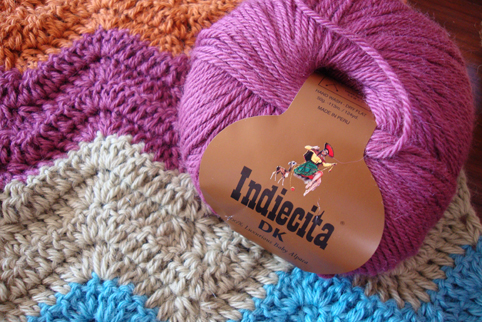 This alpaca yarn is terrific… so beautiful…so soft…I had to make something for me to wear it on my skin 🙂 It is selfish I know 😉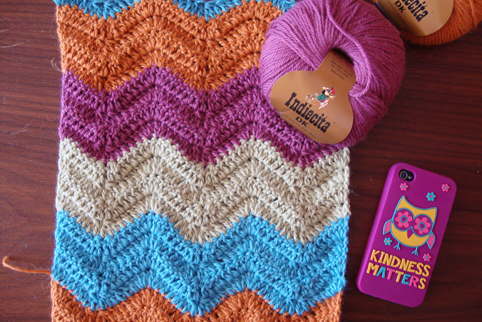 So, I started a scarf….it will be a long long ripples-scarf for me … I love these colors…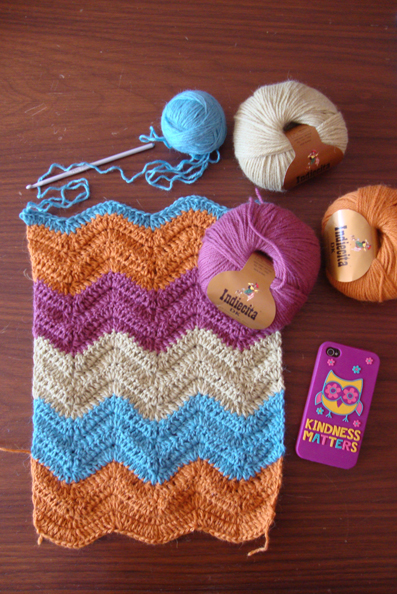 Did you spot my new phone case? Of course you did 🙂 I love it!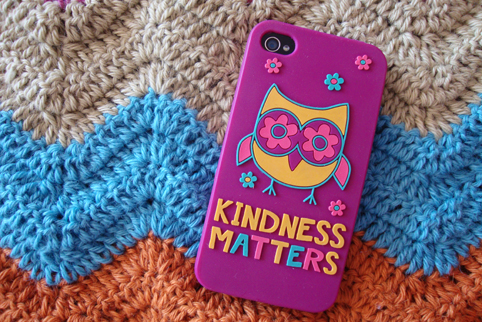 Today's post was all about ripples …I am working on my happy blankie too …
I am so blessed I have crochet in my life 🙂 Do you feel the same?
Have a lovely week my friend!
Sucrette