Hello! goooooood morning! Bonjouur!
This post today is all about one of my passions : Russian dolls…I'm in love with these wood dolls and I have some I want to show you today with my latest painting 🙂
Let's begin with the painting: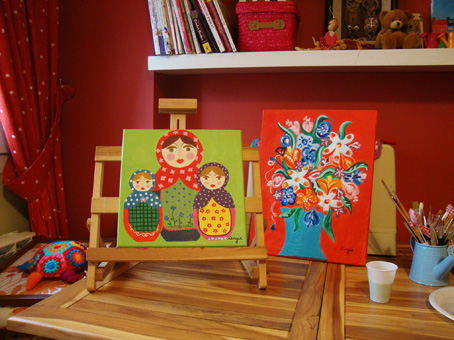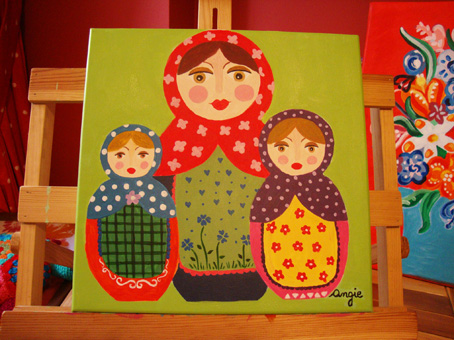 This painting was inspired by THIS POST of the wonderful Jacquie 🙂 Jacquie included a Russian Doll to her collage and that's what gave me this idea to paint Russian dolls and I really really enjoyed it and I even began another one 🙂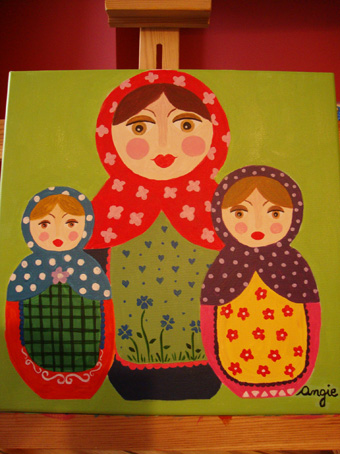 This acrylic on canvas is smaller than the others I've made before…Look at it between them 😉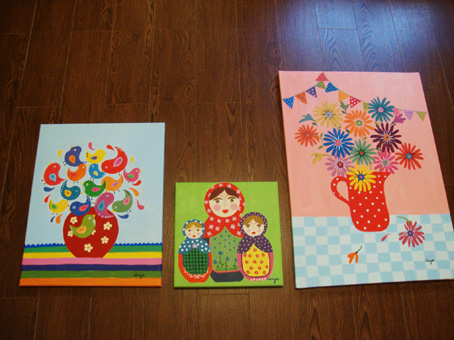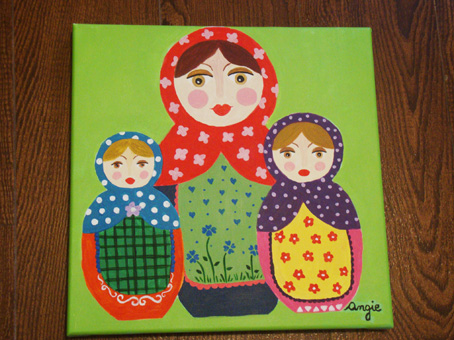 and this is my wood dolls collection…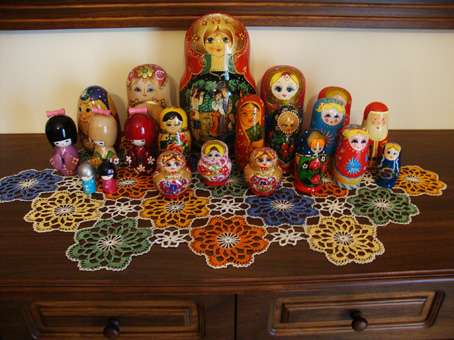 The bigger one in the middle has 30 small ones inside 🙂 I took it from my parent's house 🙂 My mother brought it with her from a holiday in St Petersburg when I was a baby …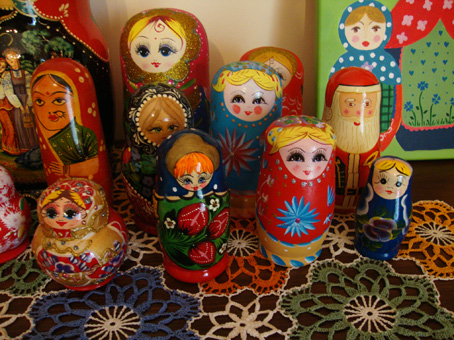 But my favorite is the one in the next pic…next to the painting…a boy …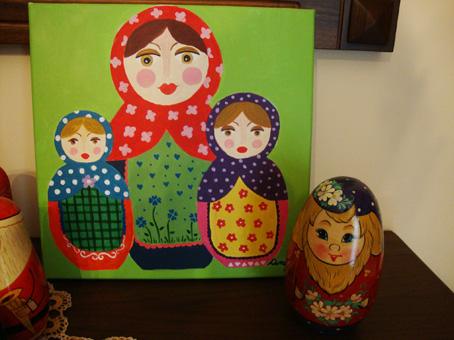 I just love his cute little face 🙂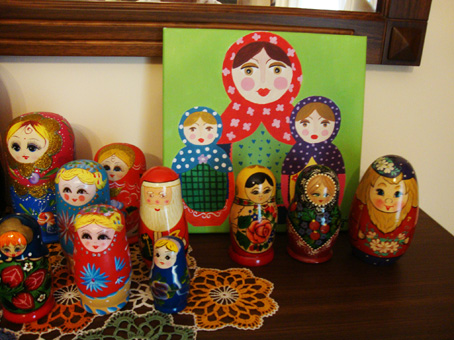 That's all my lovelies 🙂 I hope you enjoyed this little peek into my Russian dolls 🙂
Have a wonderful week end,
and see you very soon !
Sucrette