Good morning sweeties,
I'm very happy to be with you today and show you something I've made lately 🙂
It's been two days I'm trying to upload pictures for this post and there was some problem with the server and I was going like crazy…so many things to share with you…but the technology won't let me do it 🙁 But now the problem is finally fixed (thanks to hubby 🙂 ) and I am back 🙂
To take a little break from crochet and recharge my hooky battery which was low, I spent some time in my craft room: sewing…
Sewing, embellishing, and feeling so good about it! It is so great from time to time to take a little break from one craft in order to appreciate it even more 🙂 and I soooo did 🙂
So, let me show you today the little cuties I sew lately: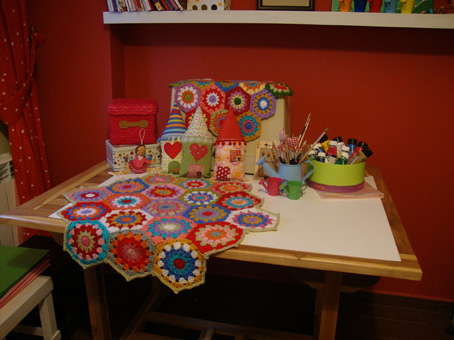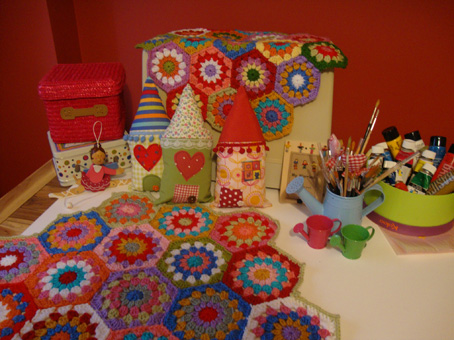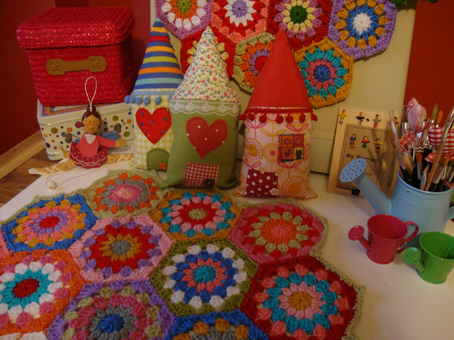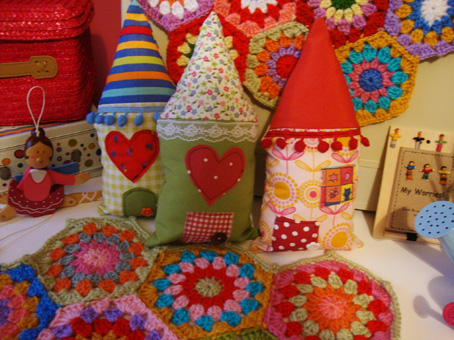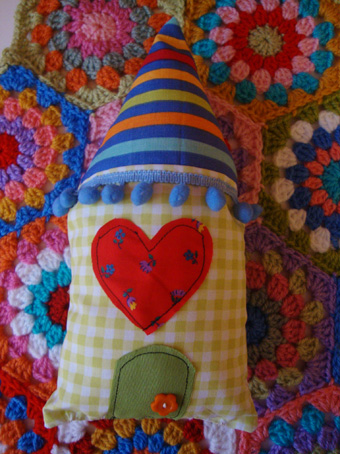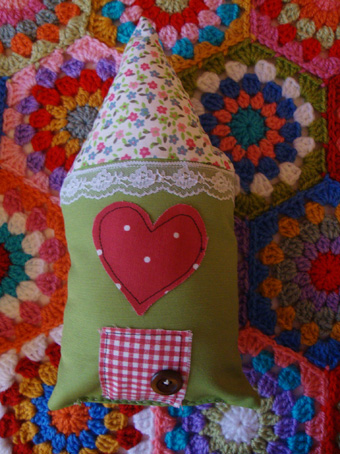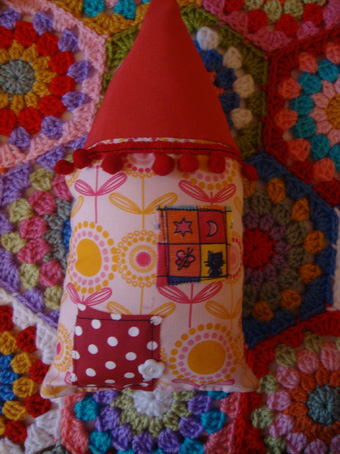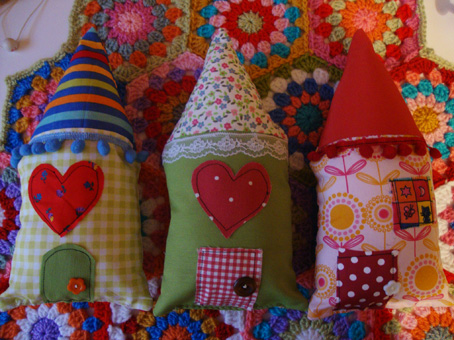 Small colorful houses inspired by the lovely work of Kajsa Wikman. Kajsa is a very talented scandinavian artist and I am so  in love with her "naive" and colorful style. You can visit her wondeful blog here.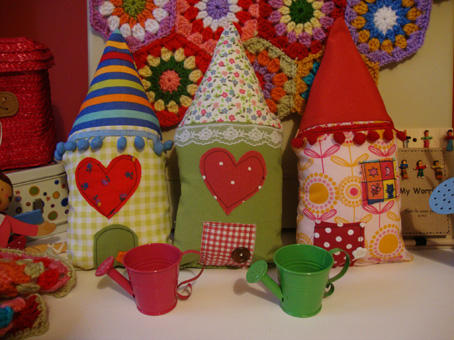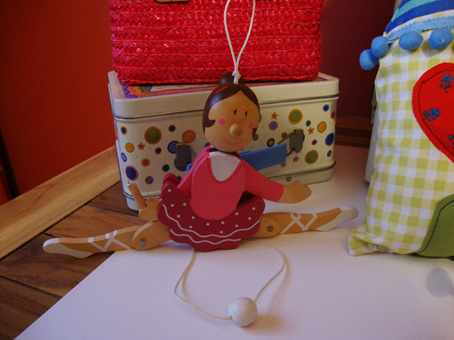 That's all for today! There is some new hooky stuff I can't wait to show you next time!
Stay warm and see you very soon 🙂
Sucrette
P.S: Thank you for your wonderful response about Sucrette's square 🙂 You can still find it in the right sidebar of this blog !