Hello my friend,
How are you today? Hope life is good…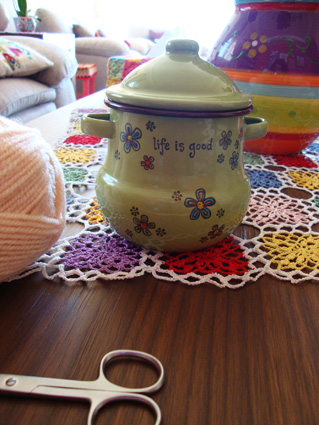 So, I started my ripple…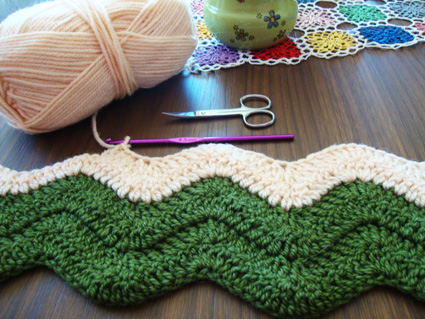 With the first two colors (dark green and light salmon) I was like: Ughhh not a very good start…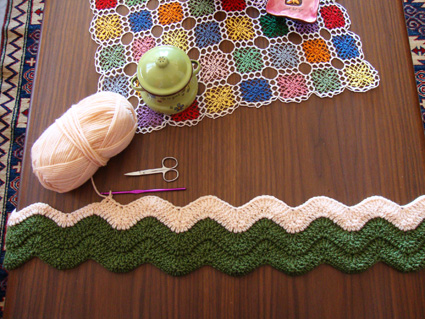 Then I added the turquoise….and I was like: mmmh a little better…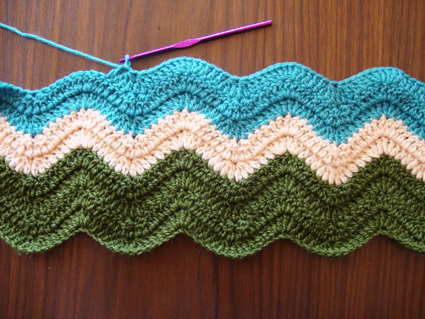 Then I added the red and I was like: OOOOH so much better… 🙂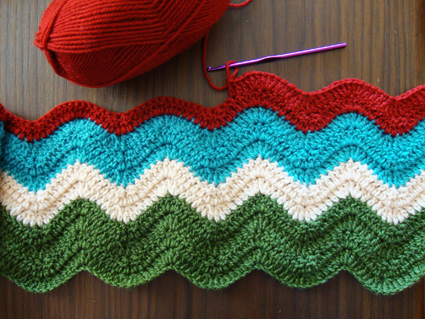 Then I added the yellow-mustard and I was like: woaaah hello Sunshine 😀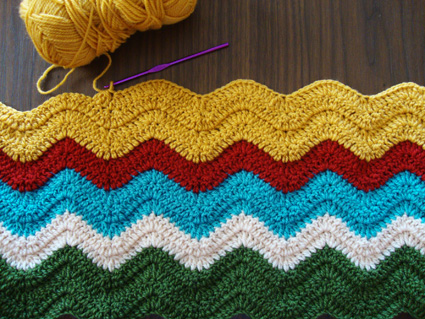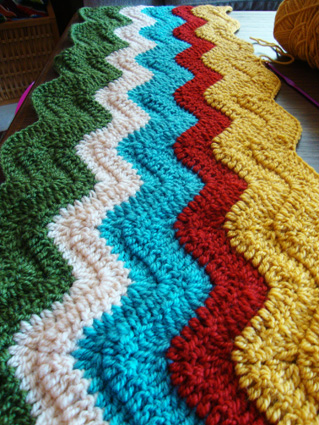 I'm loving loving loving too much my "Ripples of Happiness"! The pattern is very simple to follow…you have to try it and you'll see 😉 (veeeeeeeeery simple)
For this project I am using a different pattern from Lucy's one… Same concept but a little more wavy…
I'm drawing right now a graphic pattern for you if you're interested 🙂 (I'll post it next time)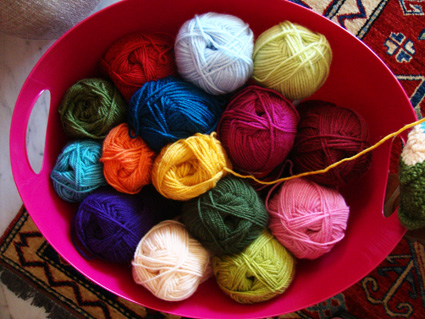 I am enjoying so much this ripple along held by Lucy and Heather 🙂 and I so encourage you to join us!
Go take a peek here there is a lot of ripples inspiring projects to look at 😉
Have to go now… The girls are at home today…
Take care and happy crocheting!
Sucrette