Good morning sweeties,
I posted last week this pic of my actual wip on facebook and instagram…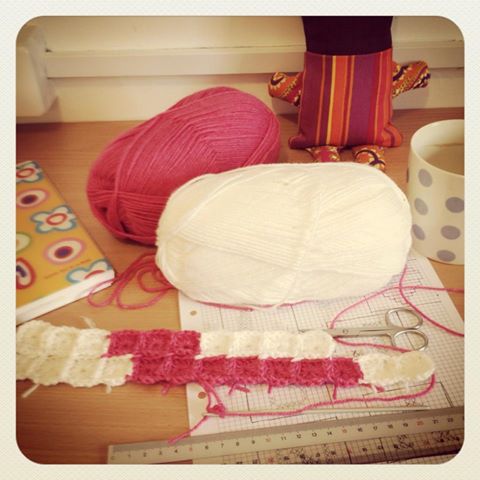 Can you guess what it's all about?
Well, this is my progress so far (pic taken today)…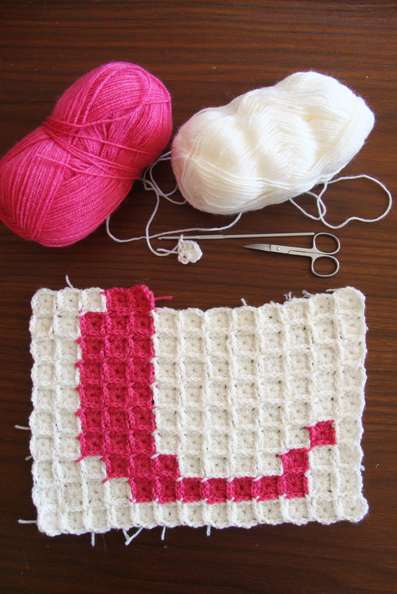 Now I think you guessed 😉
It is a cushion with letter C like for Christina my daughter 🙂
A cushion made with tiny grannies (one round) joined as I go 🙂
I crocheted one tiny granny…took its measures…. (3 x 3 cm) …made my calculation to obtain a cushion of 45 x 45cm … As a result I had to crochet something with 15 x 15 tiny granny squares… so I draw the letter C using a grid of 15 x 15 squares like for the cross stitch … and began the crocheting… as simple as that … and I am very happy with how it is turning out…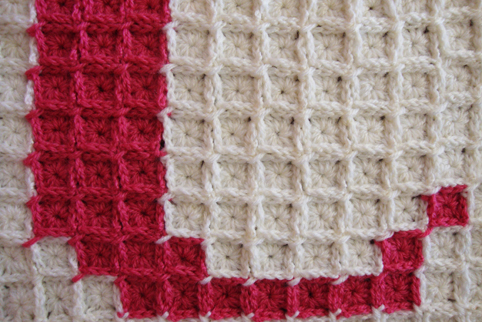 Even though I have to crochet a total of 175 tiny squares (15×15)!!! woooohoooooo!!!
And this is not all … I have to make one S cushion for Sarah… and one J for little Joseph… one N for hubby (Nicolas) and maybe one A for myself (Angie) woooohoooo…
Should I calculate the total number of squares here ???
I better not 😀 I better enjoy the processing of making each cushion with a lovely frame and a nice crocheted edging 🙂
Have to leave you now my friend…
Hope to show you the cushion done very soon
I have to show you too the baby boy's ripple (yes it is done too 🙂 )
Now we are going for a long weekend to the beach… See you next week!
Take care
Sending you BIG BIG Kisses
Sucrette