Hello sweeties,
I'm so happy to be with you today…I was really really delighted by all your comments concerning stripes of love 🙂 THANK YOU SOOOO MUCH!
Yesterday I started something…I'm not very confident about it yet and I really really don't know how it will turn out…will it become something wearable or will it go to the box of unfinished projects?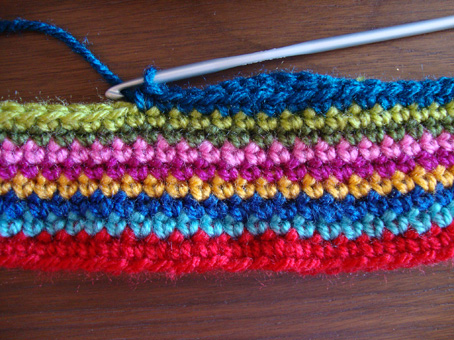 Did you guessed what it is? of course no 🙂 well, it is a neck warmer kind of thing 🙂 hehe I can see your surprised face from here 🙂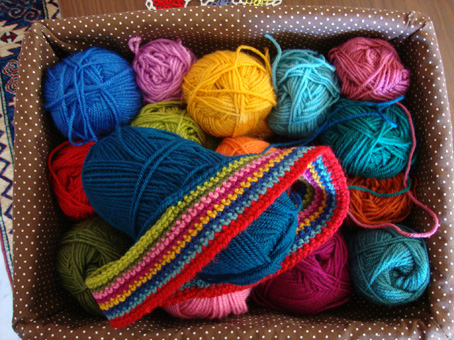 It will become (I hope so) a big-rectangle-kind-of-thing-you-put-around-your-neck-to-keep-you-warm 🙂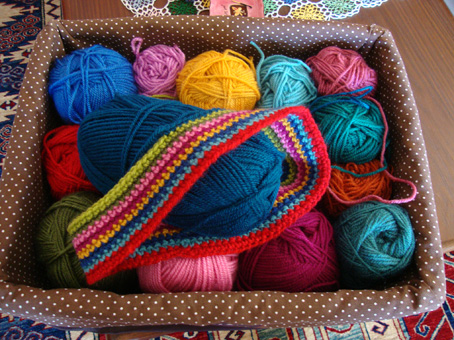 It is worked all in dc… in a big empty circle…big enough to go through my head… and when I'll finish it I hope I'll make one for every member of this family 🙂 (crossing my fingers)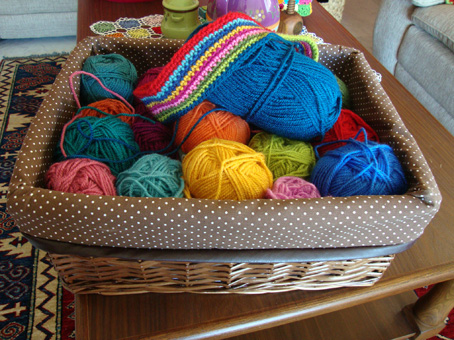 Today, I'm starting too something for Christmas … Hope I can show it to you next time…
I just love making small projects between big ones…. mixing between blankets and easy-fast-kind-of-projects 🙂
Have a marvellous week end!
and see you very soon 🙂
Sucrette