Goooooooood morning sweeties!
This is my first 2012 post 🙂 How's everything? How was your new year's eve? Are you still digesting ALLLLL the food you've eat that night? Did you start a diet like myself to loose all the extra weight of the holidays ? 🙂 hahaha It will be so hard for me …
Today, there is something sweet I want to share with you… something I crocheted during these holidays…The girls are still at home until January 9 so there is little crochet happening while they are here…not too much… just a little…to start 2012 with…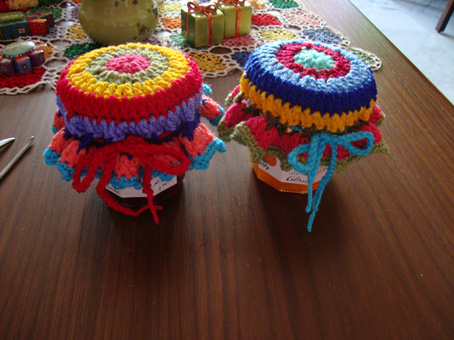 Some sweet jam pot covers 🙂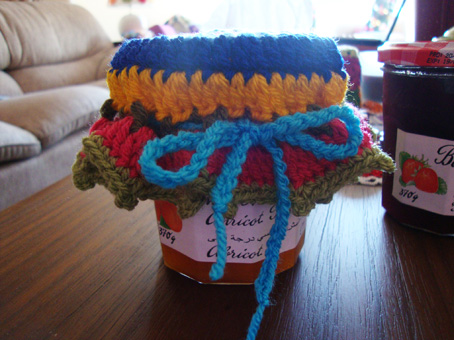 These pot covers are very easy to make…I'll share with you the pattern next time 😉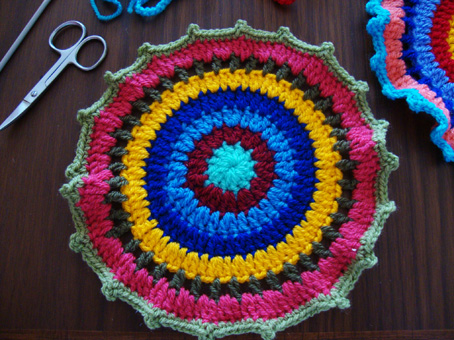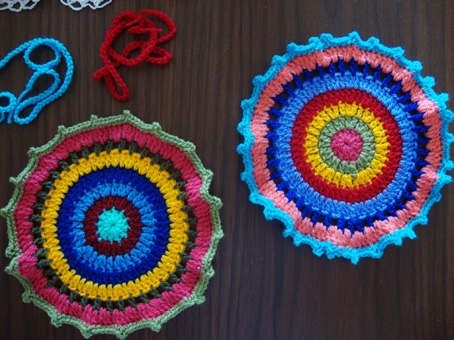 They can be used as colorful doilies too 🙂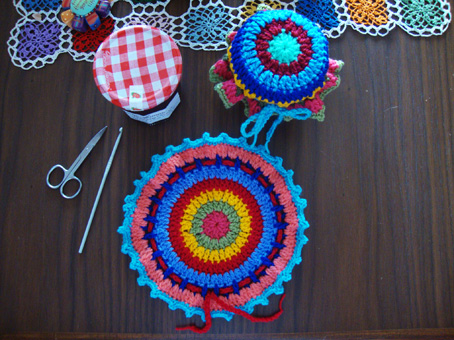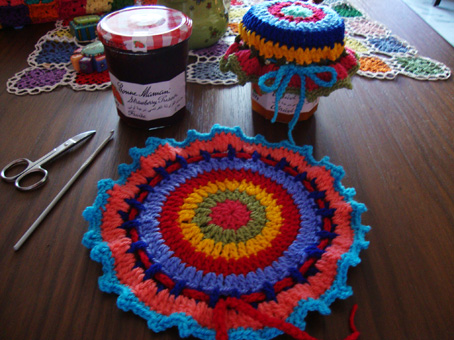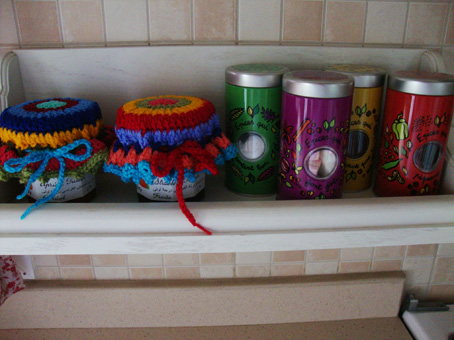 and they'll brighten up for sure your kitchen's shelves 🙂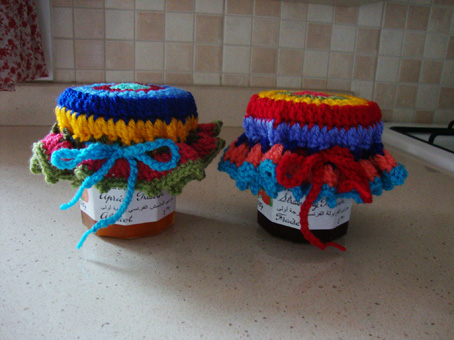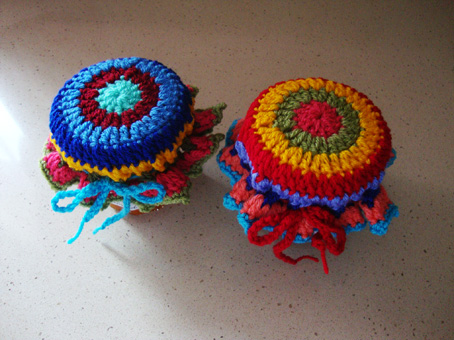 Hope you loved them … If you do, I'm preparing right now the pattern so you can crochet your own 😉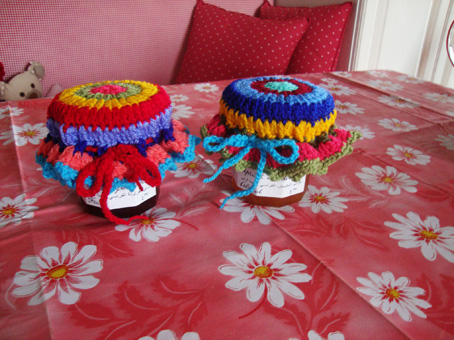 Happy new year once again!
Sending you lots lots of kisses,
Sucrette