Hello sweet people,
Yesterday I received an amazing e-mail from a wonderful lady : Kerry Waldron (Aka Fiona 😉 ) … and I was like: "WOOOOOOOOOOOOOOW" mouth wide open for a few minutes in front of her pics… I even showed them to my husband 🙂
Wanna see? Wanna take a look to what Fiona did? yalla….
She crocheted one mini stockings advent calendar for her sister…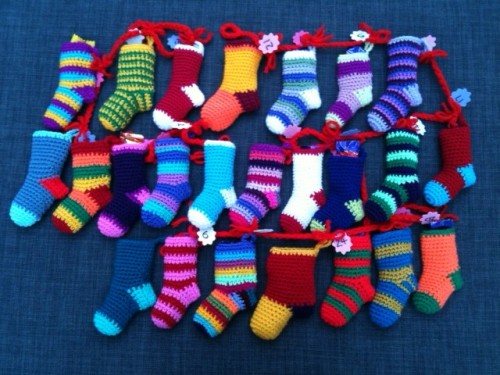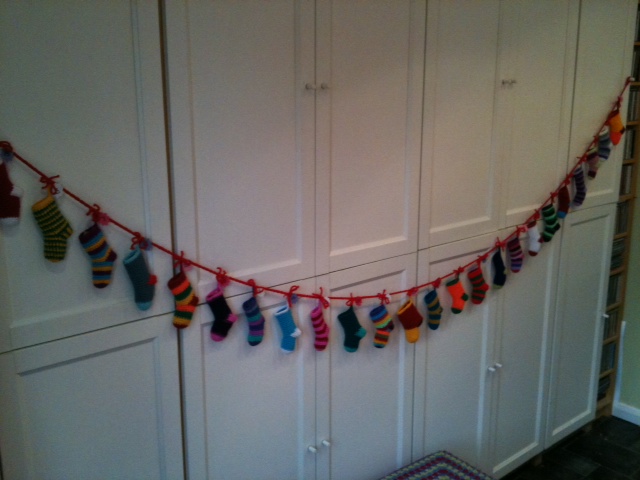 and another one for her mother…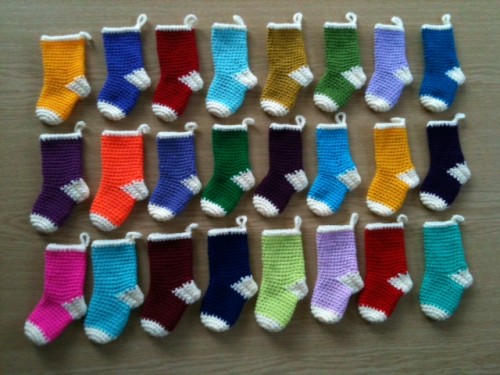 and she is even crocheting a third one for herself 🙂 She is gonna fill the little socks with chocolate …
WOOOOOOOW!
You did such a wonderful job Fiona! You must be so proud 🙂 You are such a talented and patient woman 🙂
Isn't she ?
I'm so happy about all your wonderful "versions" of the little Christmas socks ! It is such a pleasure to look at all these pics on the net and to know that a little everywhere around the world there is little Christmas socks in beautiful and warm homes 🙂
Have a great Wednesday!
Sucrette