Good morniiiiing!
Hope you're feeling well today 🙂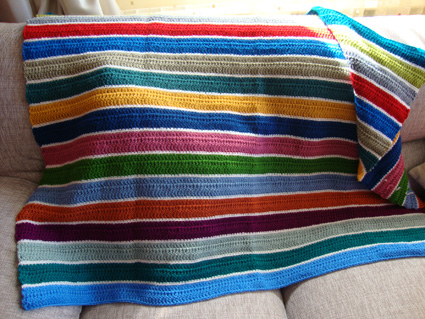 I've added more stripes to my Hubby's blanket… This blanket is slowly growing and I love it so far… and I love every stitch crocheted while thinking of him …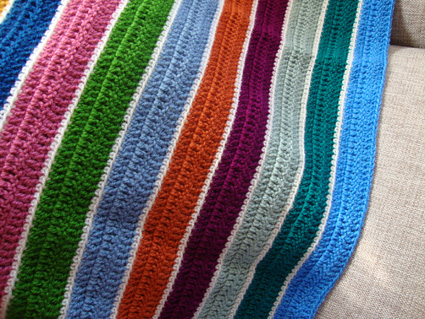 I even added purple as my friend Debi suggested … and it turned out very nice with the other colors… (Thank you Debi!)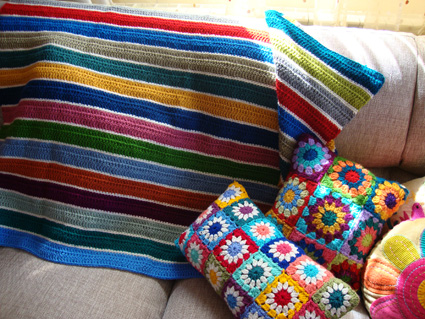 What do you think? Is it still masculine? My hubby loves it so far and he don't care so much for the colors …he just told me that he wants it to be big …big enough for him and that means VERYYY BIG 🙂 Hope I'll not get bored… 😉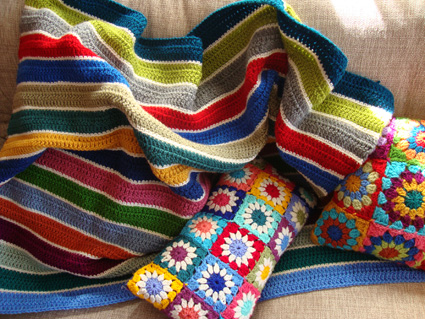 but I do not get bored easily as I have many wips… and I mix between them 🙂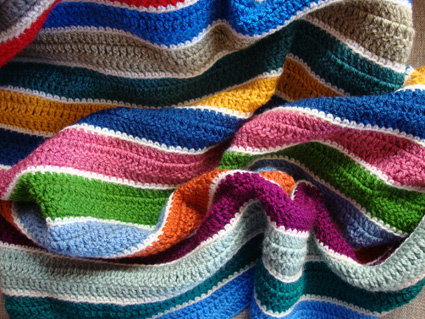 Now I ran out of yarn for this blanket…This is the perfect excuse to go yarn shopping today!! yehhhhhhhhh!!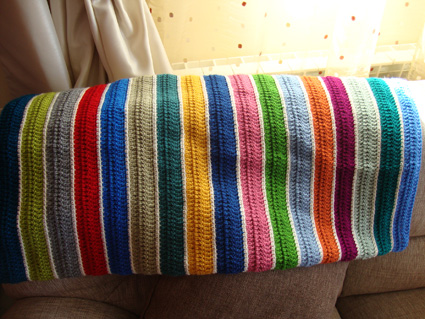 I just LOOOOVEEE to buy yarn … I'm gonna add some for Stripes of Love and some more so I can join the ripple along held by Lucy and Heather! I'm very happy to start a new ripple… It is always soo good to start a project…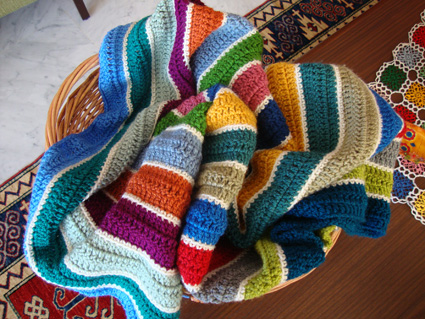 specially if it is a blanket! Although I have two blankets on the go right now I am sooo thrilled to start a third one!!!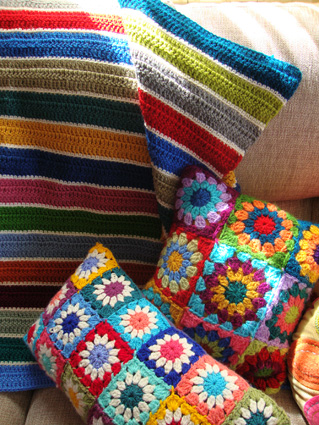 Wishing you a Wonderful Wednesday!
Sucrette