Good morning sweeties!
I've been crocheting Stripes of love this week and when I feel too bored doing one treble after another I move to "Myyyy vintage blanket" to have some fun 🙂 hehe
I can never stick to one single project at a time…
So today I'm gonna show you some progress I made to my hubby's blanket, stripes of love…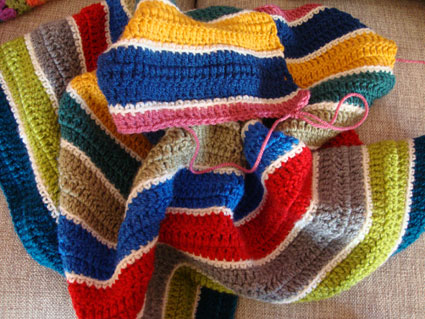 I even cheated a little bit and put some dark pink…but shuuuut do not tell him… he will for sure not even notice it when he will see the hole blanket done 🙂 hehe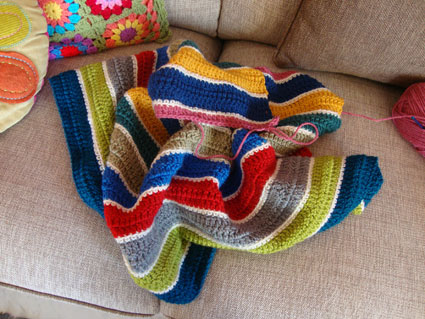 I can not stick to masculine colors only … what can I do ?
Should I add more greens and blues? maybe…
I'm making Stripes of Love by crocheting 3 rows of treble, one row of dc in cream, 3 rows of treble etc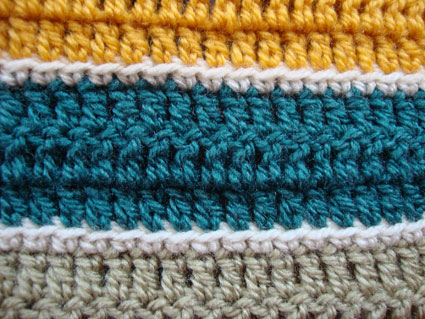 Here is a close-up… did you notice the row after the dc one?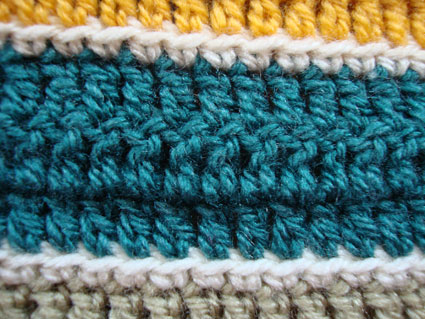 Yes, it is crocheted in the back part of each dc stitch…I love the small lines in cream 🙂
Have to go now…
Thank you so much for your visit today and thank you for following me here in my new address and thank you for all the sweet comments you're leaving day after day… it is always a huge pleasure reading them 🙂
Have a wonderful monday!
Sucrette