Hello, I am very happy to be part of this year stylecraft special aran and chuncky bloggers tour ?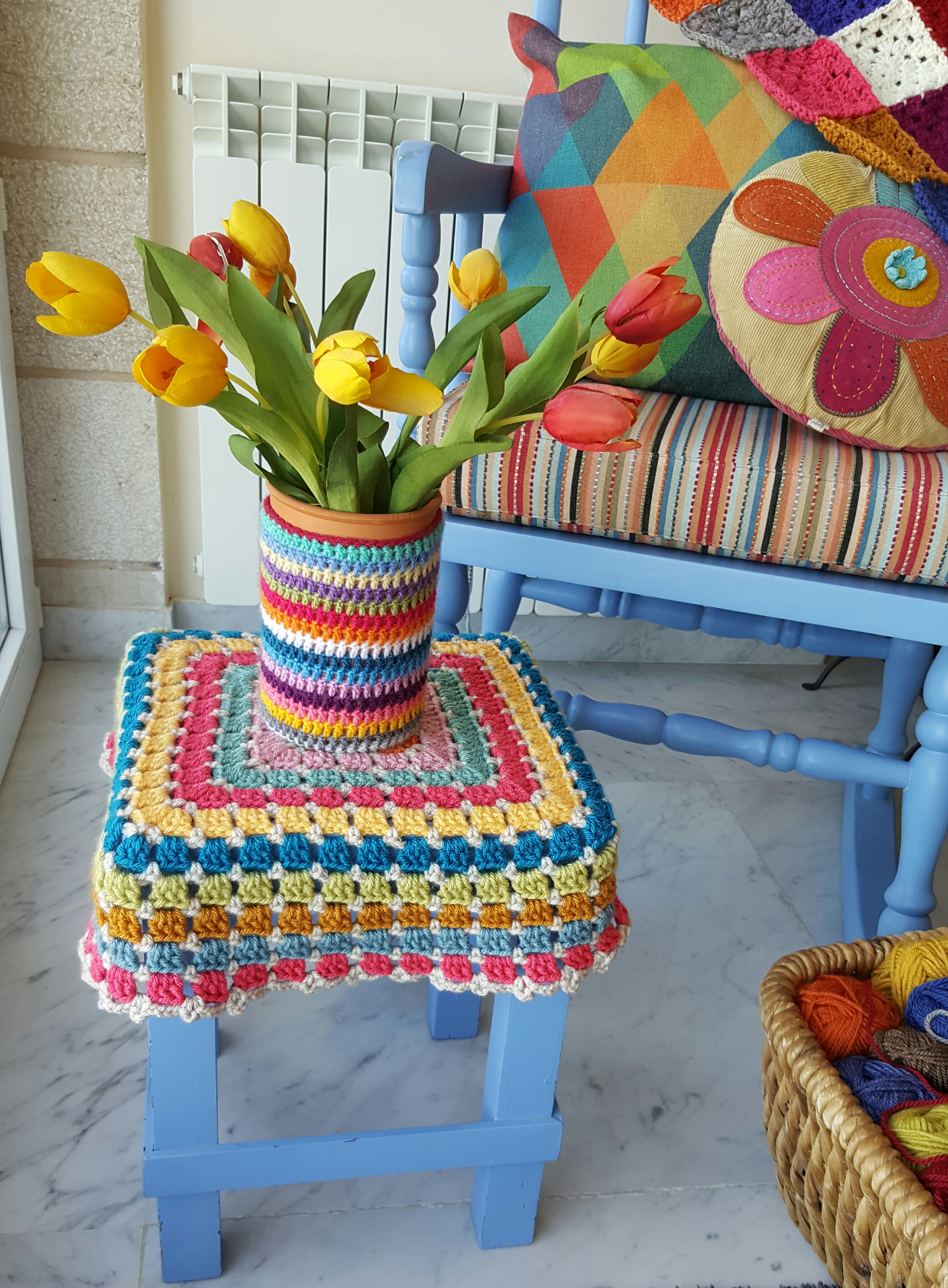 The colors are just wonderful and when I received them I couldn't pick a project to use them. They are fresh, beautiful smooth and soft to touch. I received the chuncky pack ?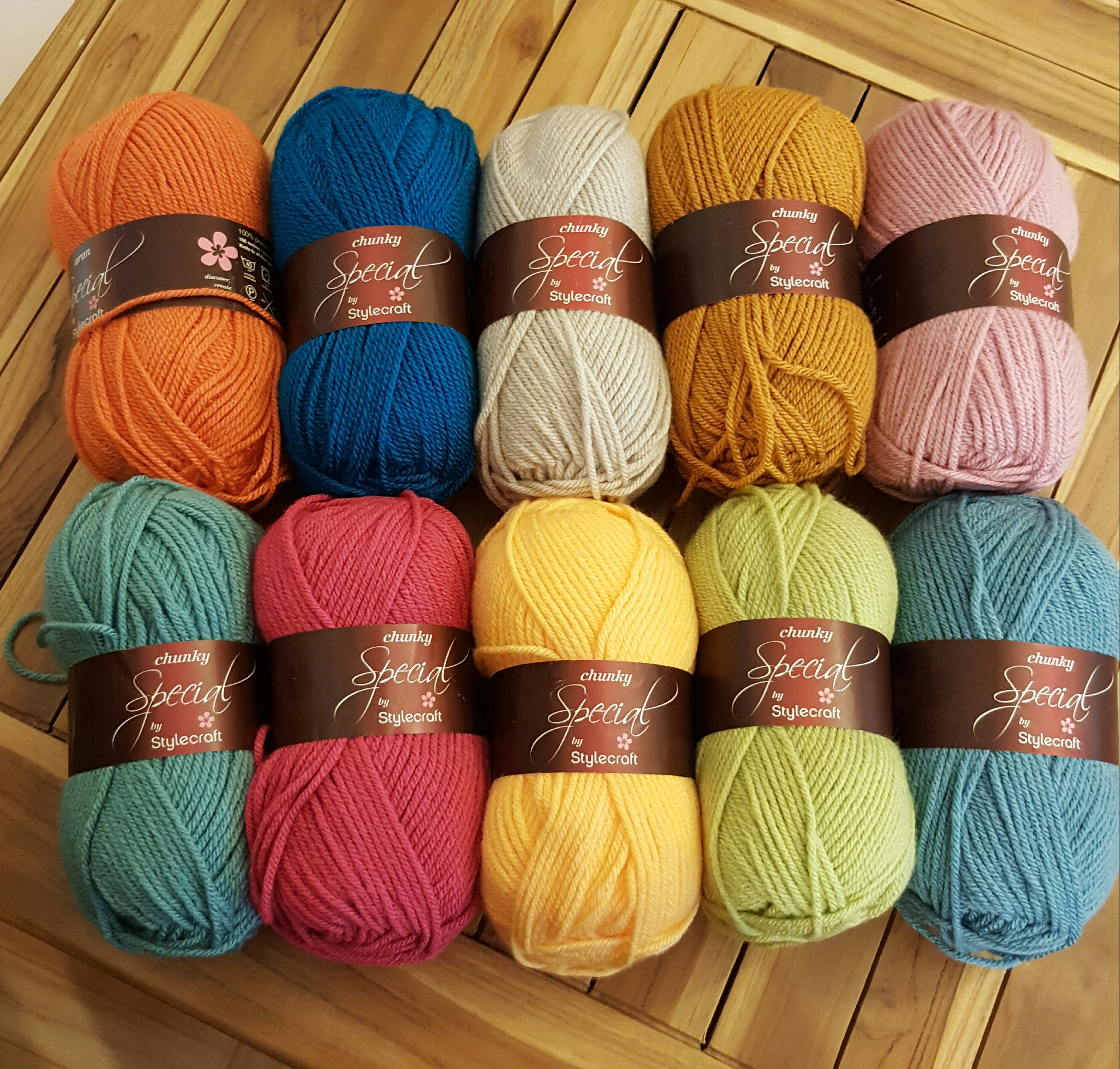 Aren't they gorgeous ?
Now what did I do with them??? Tadaaaa
A cover for a blue wood stool I had at home ?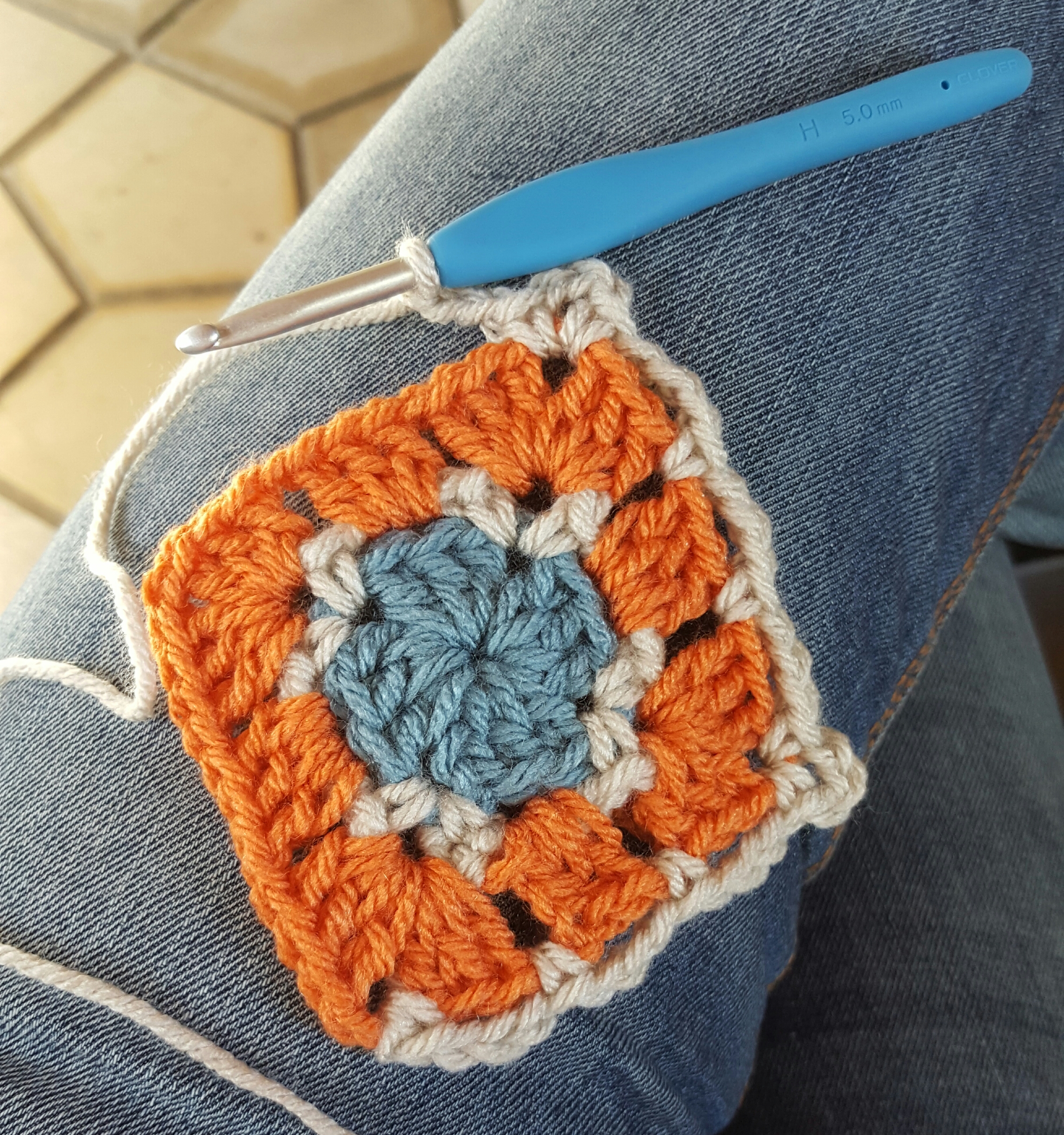 For the cover I used this simple yet effective pattern that tou can find here ?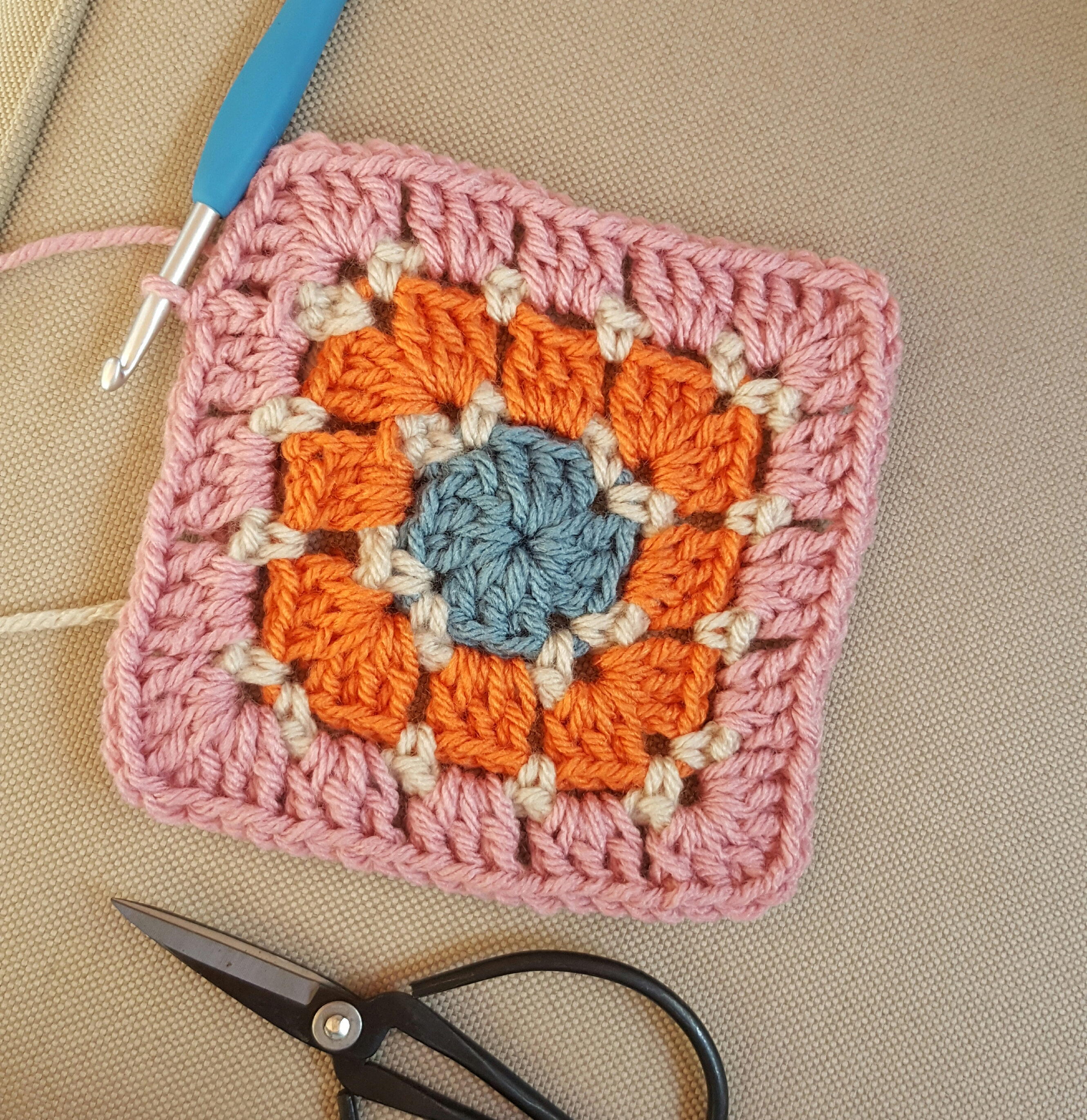 Alternating the granny colored rounds with the parchment small sc rounds ?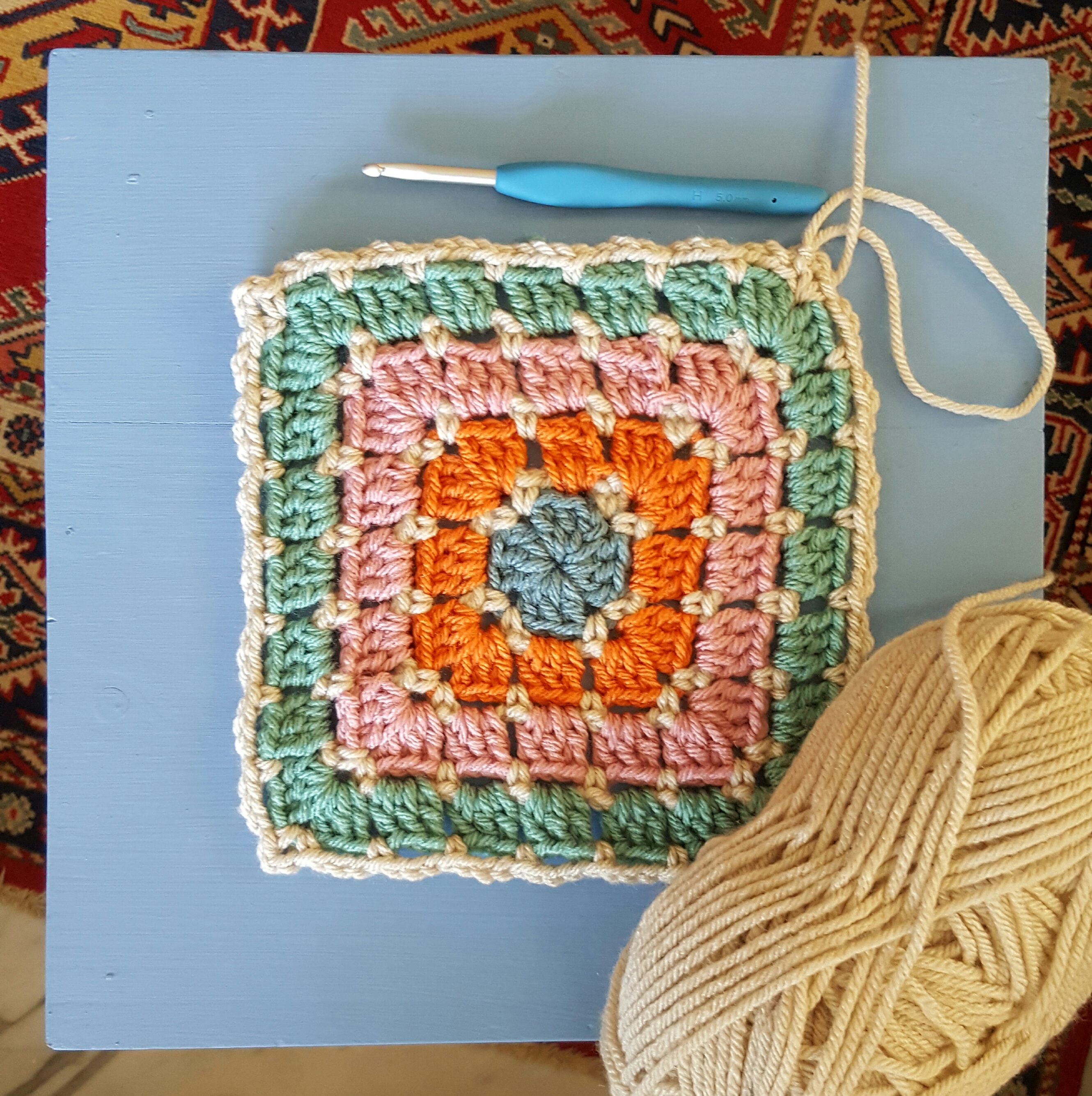 I loved how it turned out…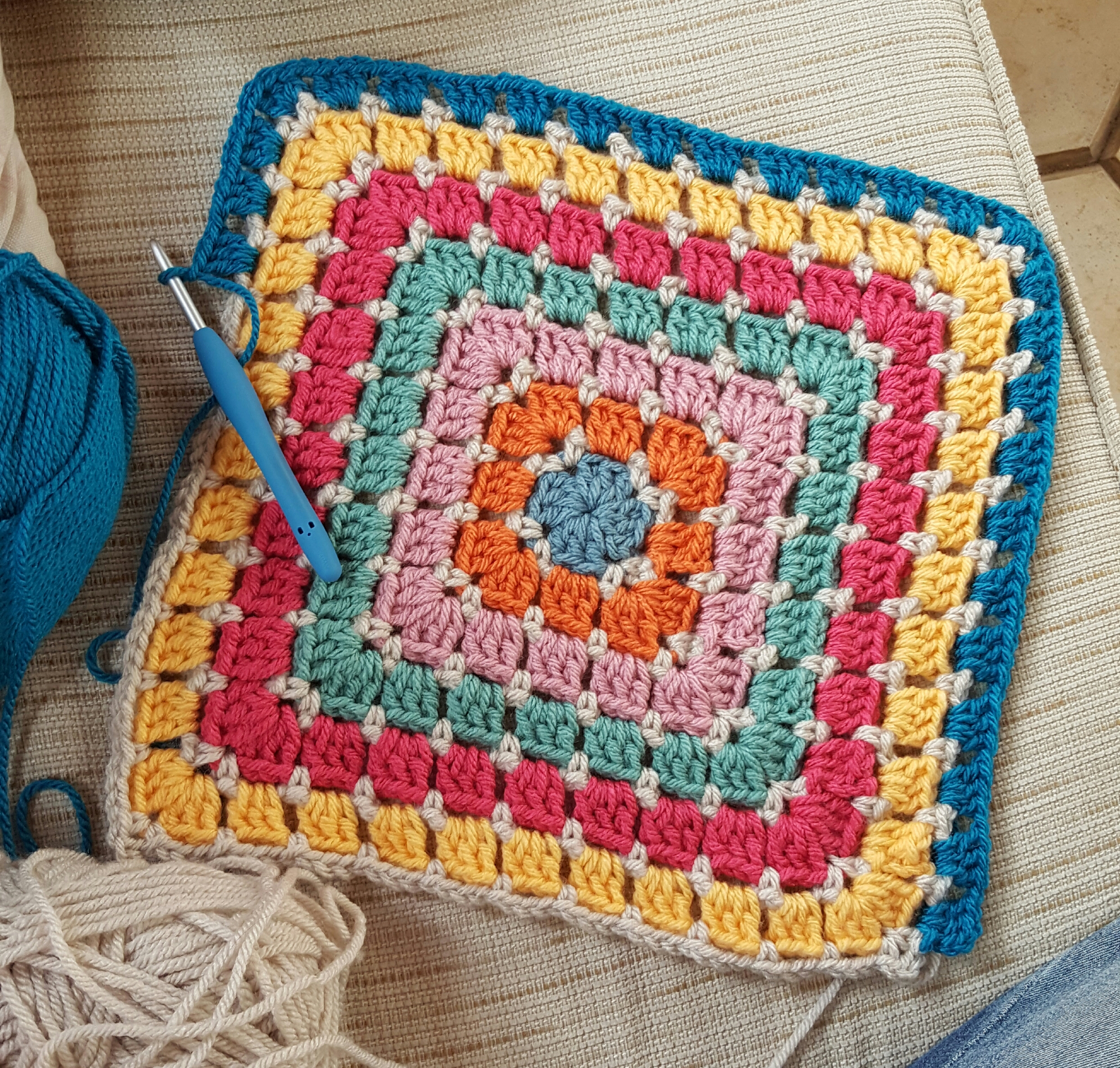 The more I was crocheting the more I was in love ❤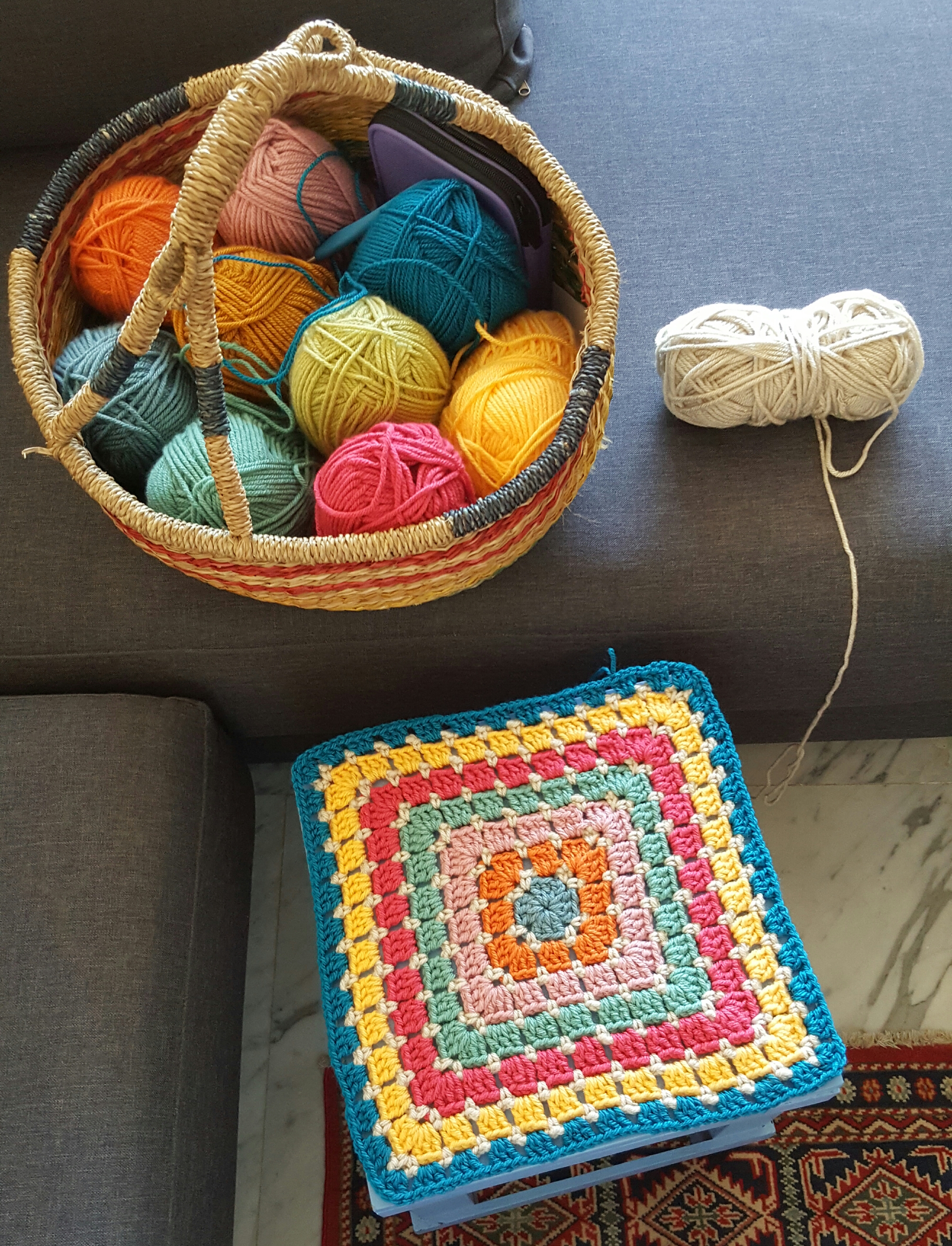 There is something magical with the chunky yarn… it is fast ? and it finishes quickly ? and the result is always lovely!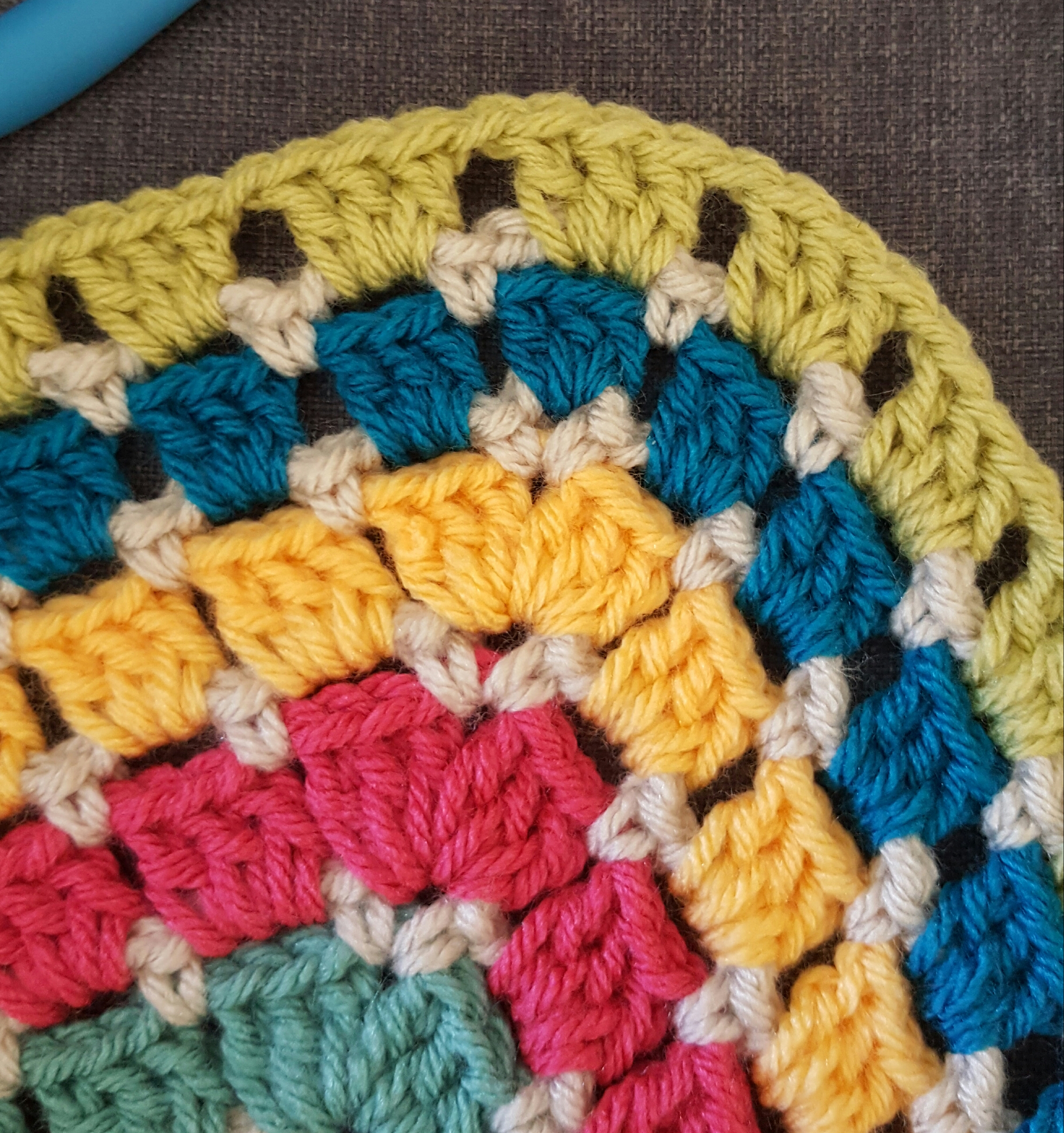 Once you reach the corners of your upper stool face, you continue without increasing in the corners (see the blue round in the above pic) so that the crochet don't stay flat and take the 3D shape of the stool…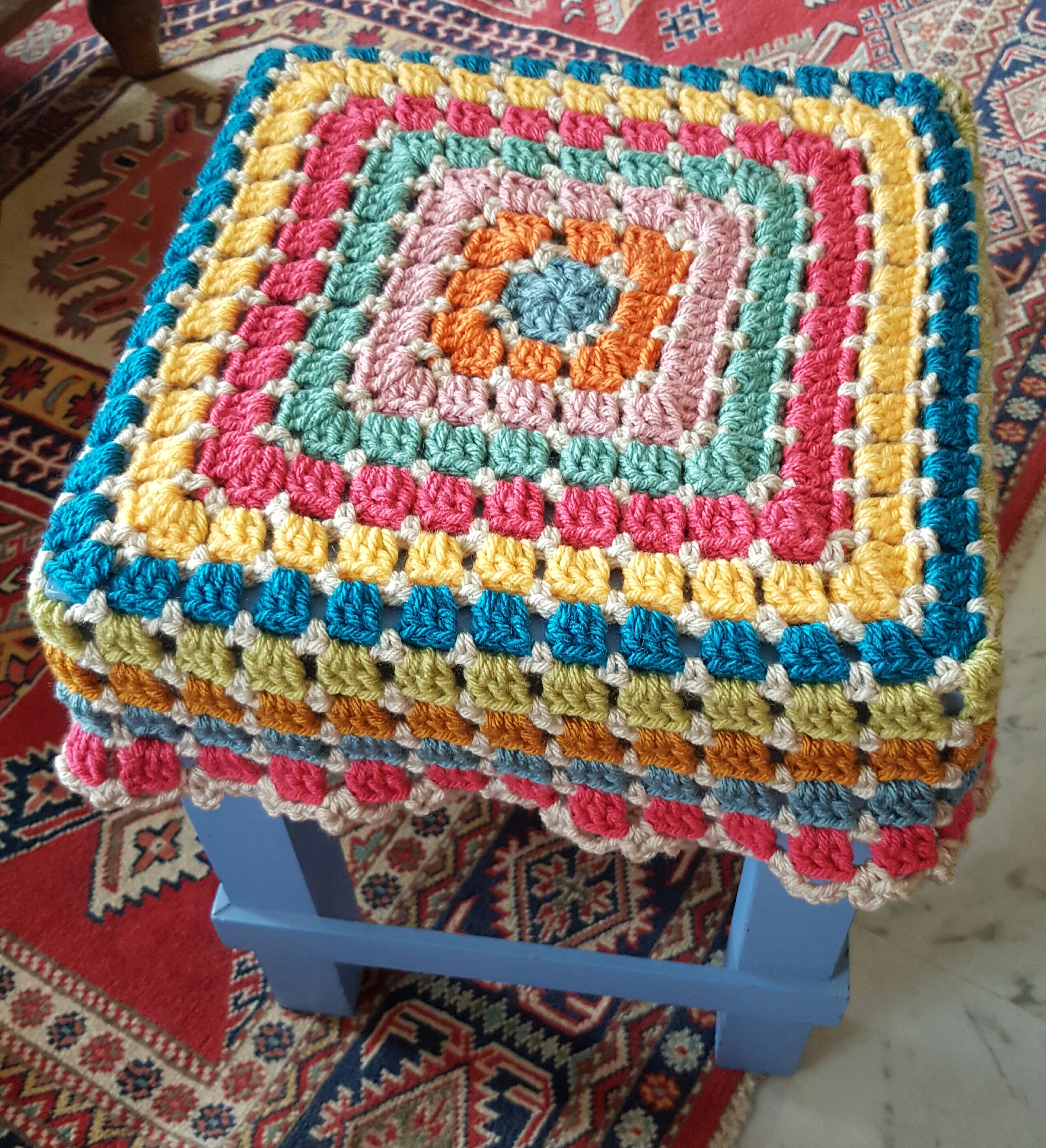 For the last round I chose to make a simple edging with picots ❤ I love picots ❤ They are my favorite for edging ❤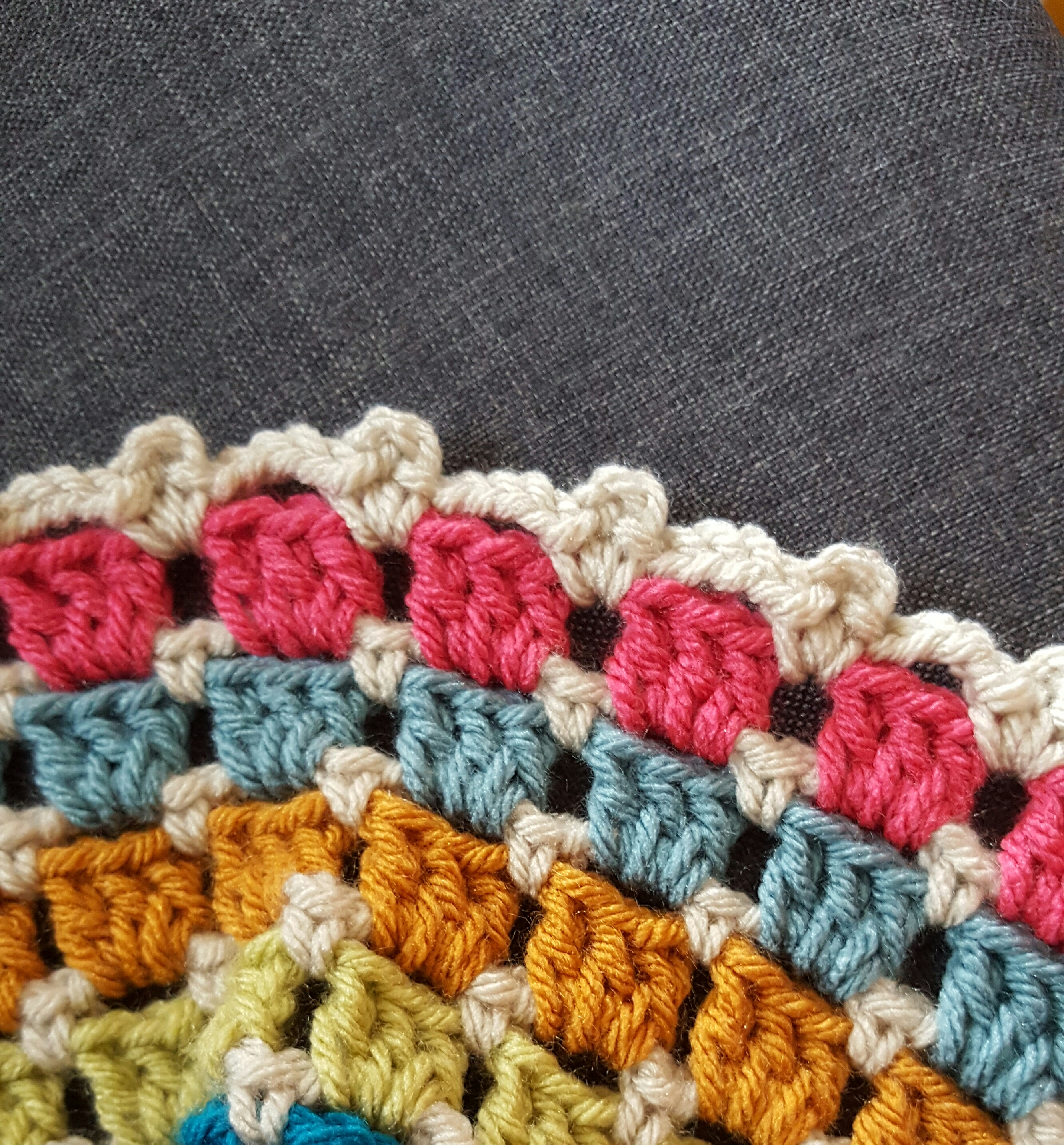 I really enjoyed making this cover… and love how it turned out ❤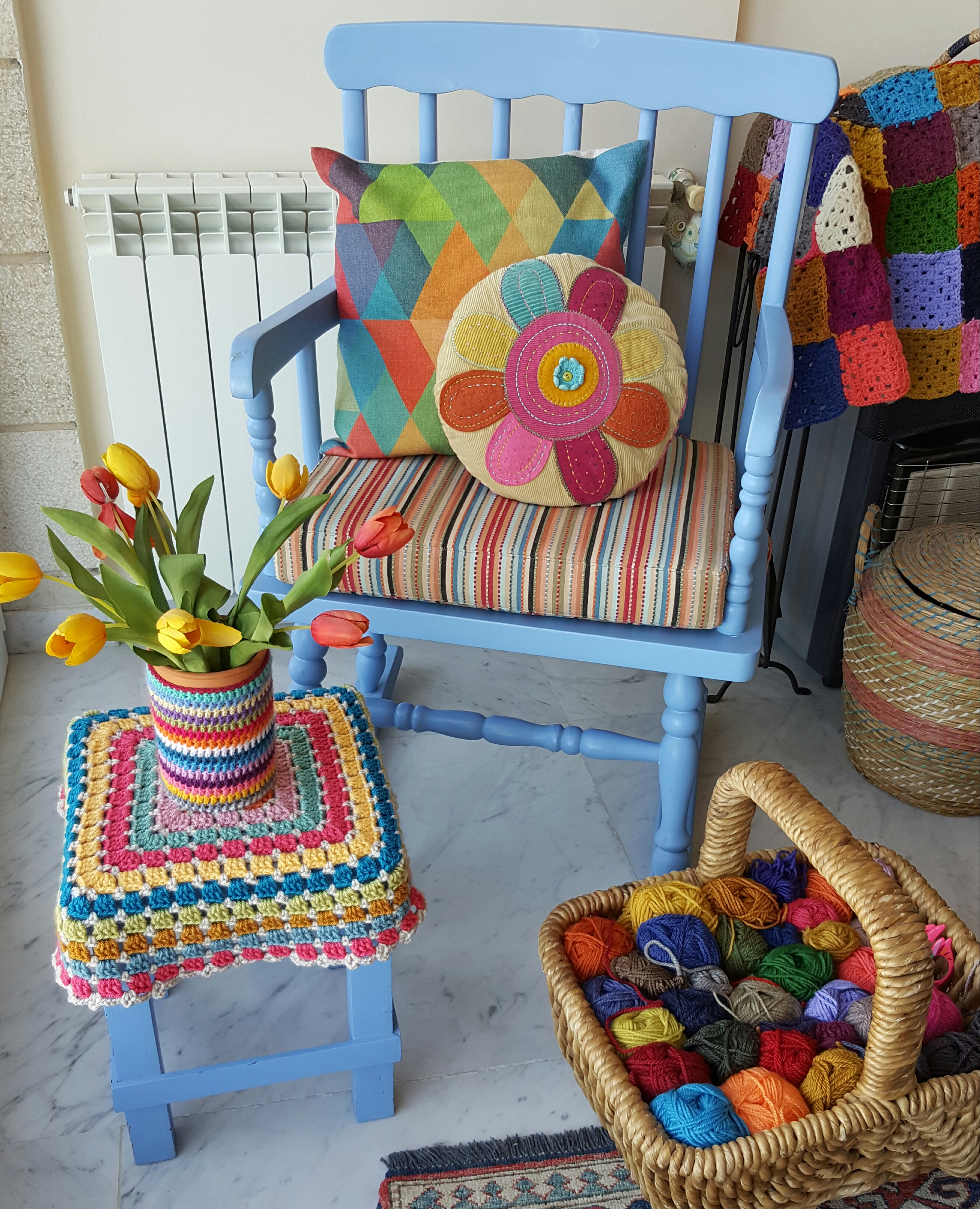 Don't forget to visit the lovely blog of the talented Sandra tomorrow to see what she has done with her pack ?
And for a chance to win yourself a lovely pack of this wonderful Stylecraft yarn please enter the draw here. The draw will open from 10 till midnight ( UK time). The winner will be announced tomorrow here on the blog. Don't hesitate! There is a chance to win every day a pack on each of the blogs that are taking part of the tour ? So tomorrow you can enter the draw in Sandra's blog too ?
Thank you Stylecraft for this lovely tour. It was very inspiring seeing all the gorgeous projects ? and thank you for the gorgeous yarn you keep adding to your beautiful range ?
Thank you lovely friends for visiting today!
I wish you a beautiful weekend!
Sucrette