Hello!
I've had so much fun designing this lacy springy and delicate hexagon flower last week 🙂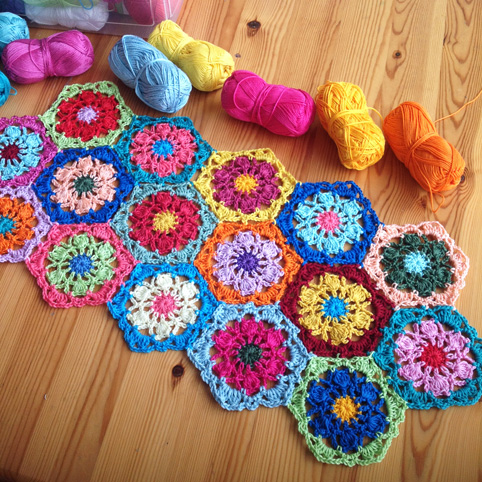 Choosing the colors, working on the pattern, trying and trying different looks this is something I really really love to do 🙂 I feel like I am on another planet, on a kind of fluffy cloud away from everything, like a dreamy place I am escaping to 🙂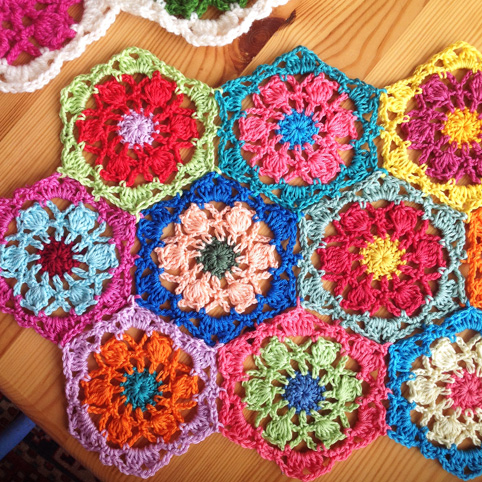 I've designed this hexagon with spring, birds singing, tulips, roses and blooming colorful flowers in my head… and just looking at it makes me very very happy 🙂 I loooove spring 🙂 Who doesn't?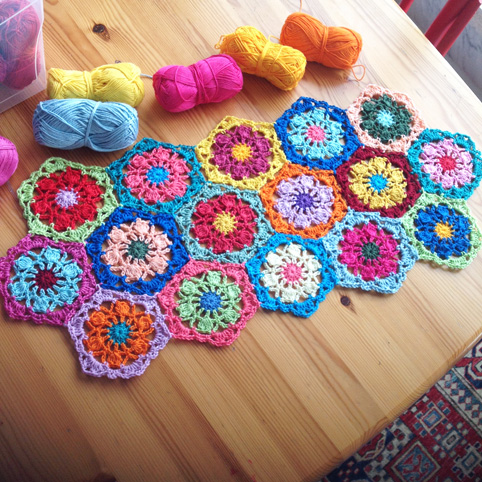 I've made a table runner for my room with joining the hexagons as I go and I love how it turned out 🙂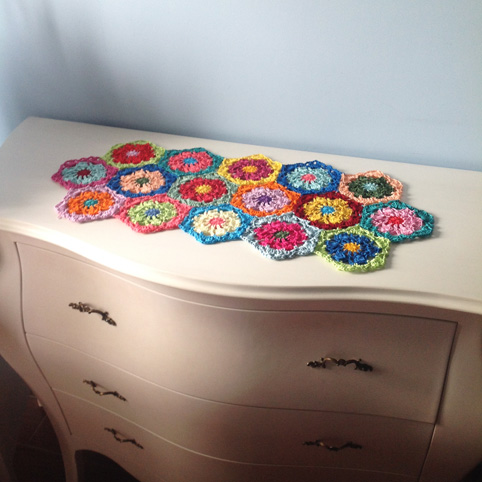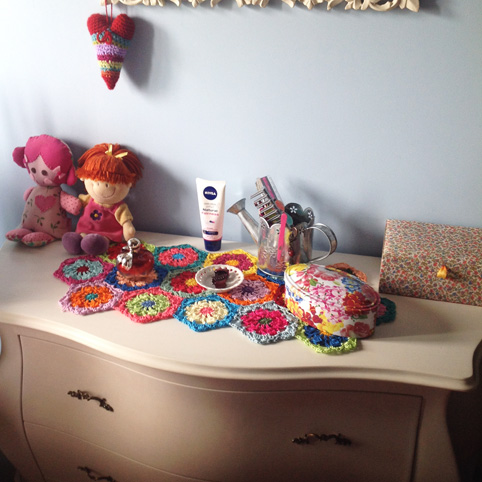 And look at this simple design surrounded by cream… definitively a summer blanket or a shawl…. mmmmh a shawl with a vintage look….Oh my…. the ideas are blooming in my head 🙂 I just can't stop…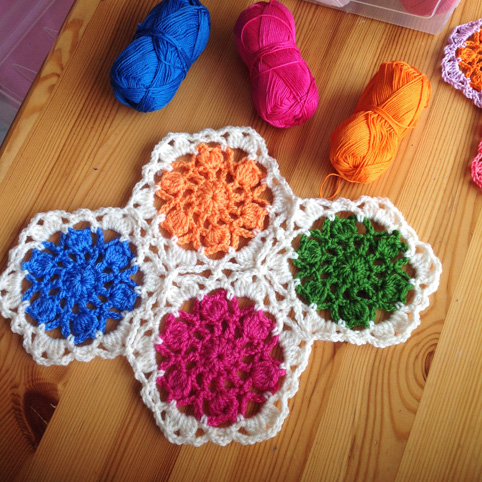 I love the look of the hexagons with cream edging … it shows the flower better 🙂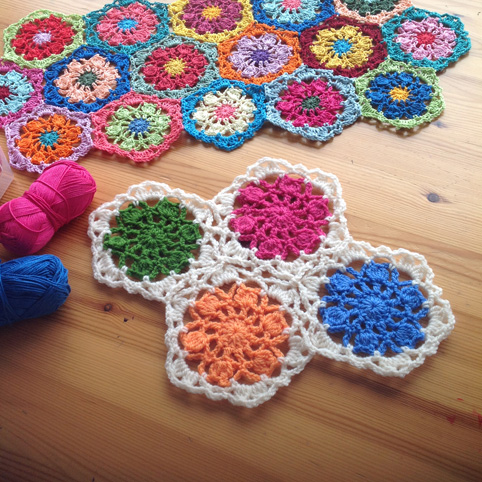 And with just one color… I tried it with my favorite yellow… it is looking good too 🙂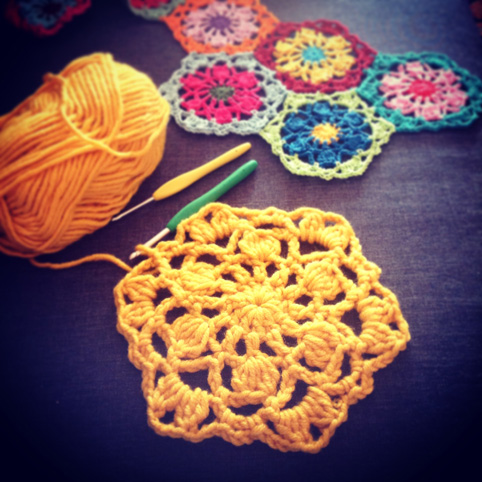 Well my friend I've drawn for you a chart of this delicate hexagon flower and step by step pictures too… all that in a PDF file that you can download for a small symbolic amount of 3.5 USD
The pattern is made of a clear chart of the hexagon+ a clear chart of the joining hexagons together+ easy to follow step by step pictures of crocheting an hexagon and joining it to 2 others. No written pattern (I just don't know how to do it sorry…)
If you wish to purchase the pattern just click here:
and you'll receive the PDF file within 24 hours. Please allow me 24 hours to send you the pattern I am a busy mom and sometimes I don't have time to check frequently my emails. 🙂
And if you do not receive your pattern within 24 hours please check your spam folder (it is sometimes hidden there by mistake 🙂 ) If it is not there please contact me ( sucrette@lemondedesucrette ) and I'll send it to you again asap .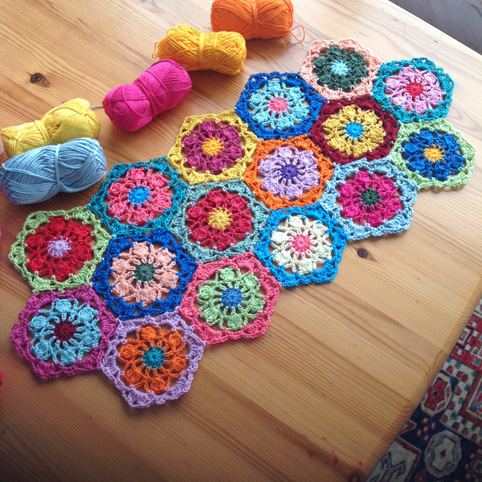 Hope you'll love this new hexagon flower as much as I do ♥
Sending you love and wishing you a happy blessed Easter time ♥
Sucrette