Good morning !
How are you?
I've been very busy this week end, trying and trying again, crocheting and then unraveling and then crocheting again…
and this was the final result: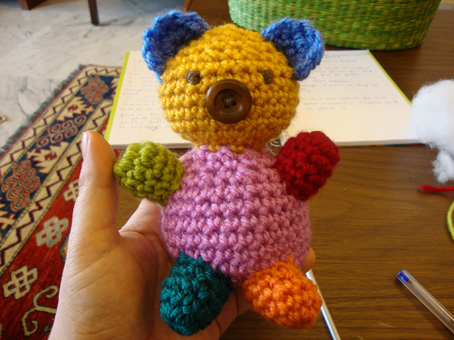 Teddy the bear 🙂
I love this cute bear… I crocheted it with my Nako vizon acrylic yarn and a 4.5mm crochet hook…
I enjoyed so much making it that I made a second one…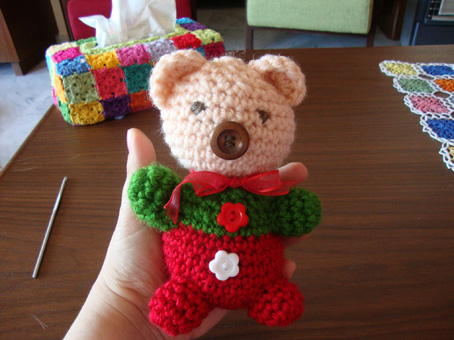 with Christmassy colors 🙂
and I even crocheted a third one …this time with a fine cotton thread and a much thinner crochet hook (3mm)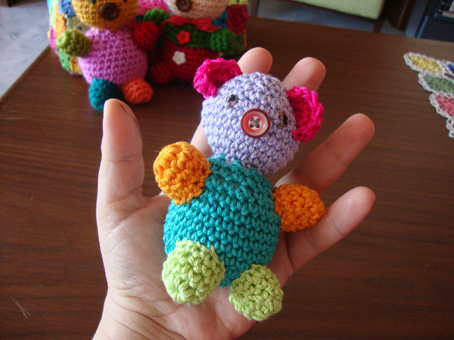 and here it was: a tiny tiny cute little bear to hang on the Christmas tree 🙂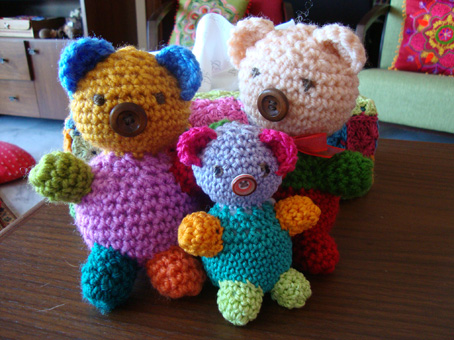 Aren't they cute? My little bears? like a small family sitting together 🙂
I'm thinking about making one with a chunky yarn to have a bigger bear … a companion for a little boy or girl 🙂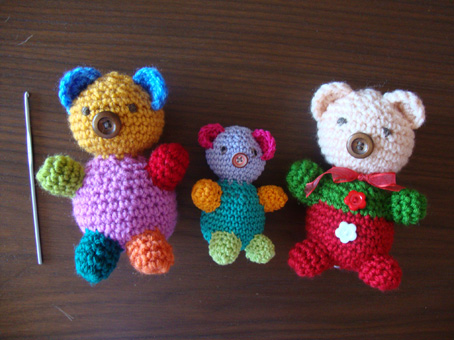 and how about a Christmas tree decorated with colorful little bears? mmmmh love the idea 🙂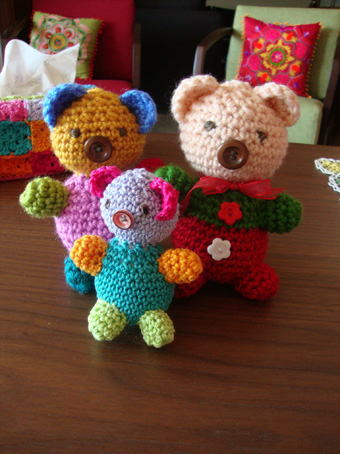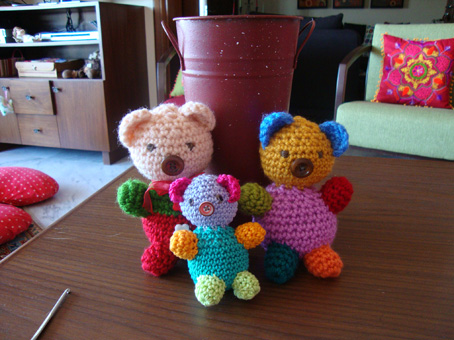 And because the pattern of this little bear was very time consuming and it took me hours and hours of hard work, I decided to sell it for a very symbolic price for you my dear readers… You can buy it from here at just 2 USD (that is approx: 1.28 British pound or 1.5 euros ) I'll have it also in my Etsy shop for a little higher price 😉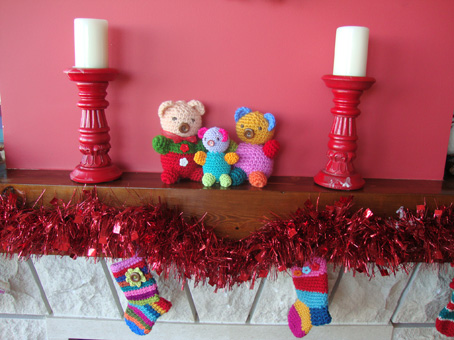 The pattern will be fully explained in English and in french also…It is a written pattern with step by step pics! The pattern will include some tips on how to have a neat result and a lot of great ideas too…
This bear is very easy to crochet and you'll make one in about 3 or 4 hours max!
The pattern will be a pdf one I'll send you once the payment is done 🙂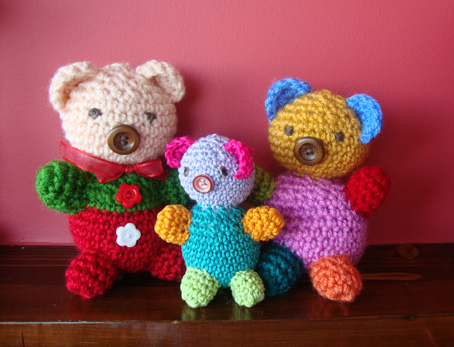 I'm off now to finalize the pattern so it will be available very soon for you to buy from here 🙂 and I'll open also later an Etsy shop too 🙂
I'm crossing my fingers…wish me good luck 😉
Have a wonderful week my friend!
Lot and lot of kisses,
Sucrette