Good morning my sweet friend,
How are you today? I think that this will be my last post in 2014 so I thought about sharing with you my actual projects, the ones that I'll take with me to 2015 😉
1* My Debbie bliss cachmerino aran hexagons blanket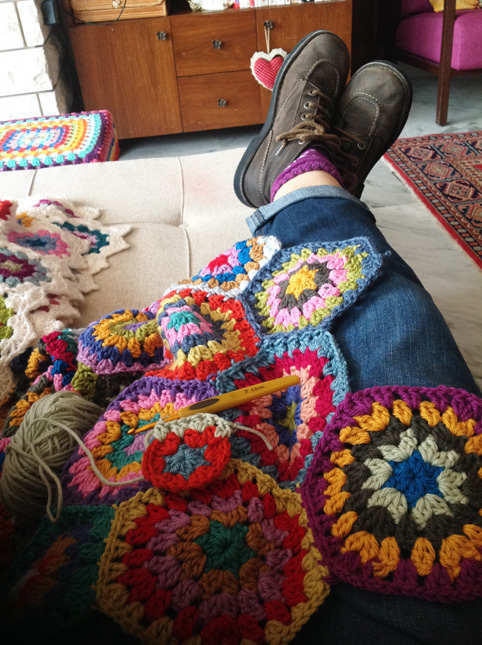 I soooo love this project that I really really don't want it to finish …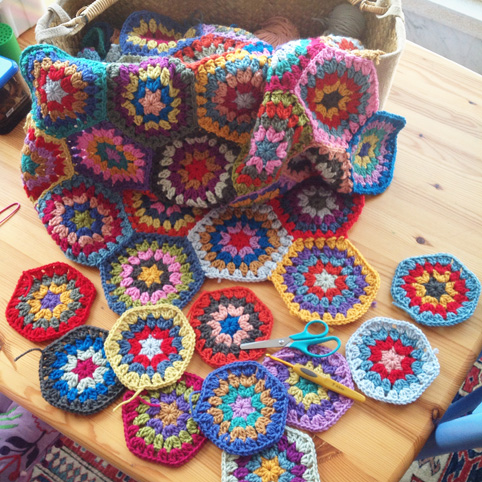 2* My granny squares bedspread… my labour of love…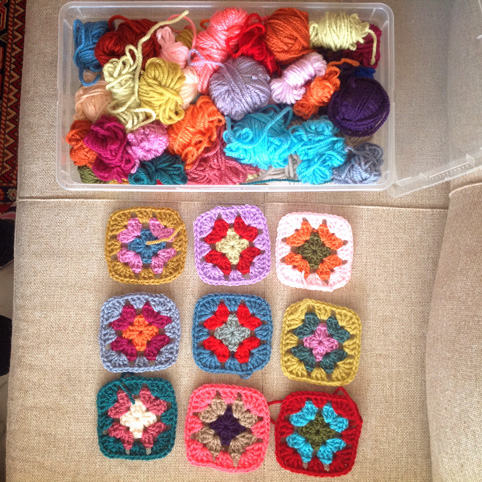 … adding squares made from scraps…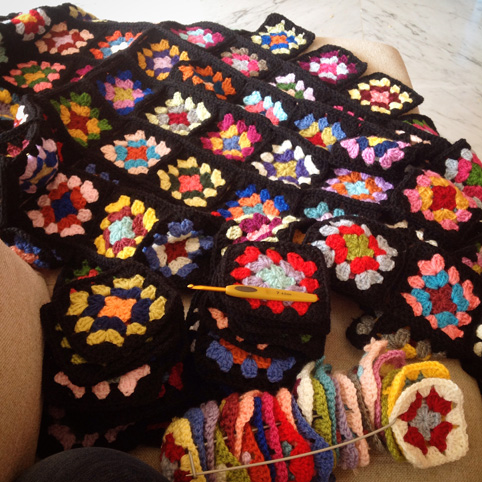 … joining a row every now and then …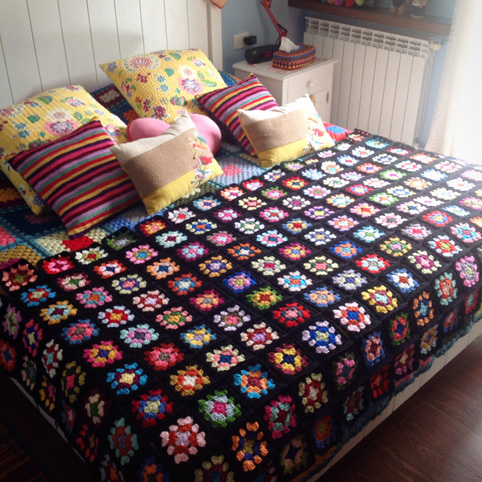 … and watching it ssslllooowwwllllyyyy grow 🙂
3* A new baby blanket for a princess due in April…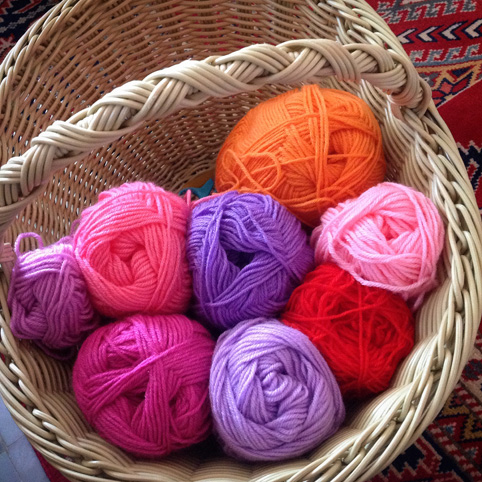 I love these colors together. Warm and happy colors. I can't make a blanket with pastels… I really can't…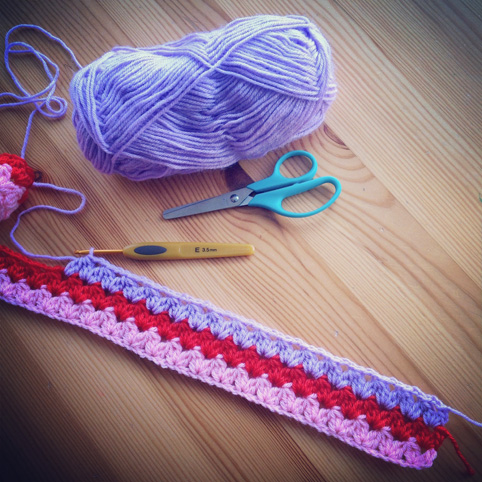 I am still not sure about the pattern. It is a kind of V stitch but with less holes. I'm still trying it out. Once I get it right I'll share with you the chart 😉
4* and finally my Crochet Mood Blanket 2014. I can't seem to have the strengh to finish it. I must. It is a beauty. But I don't know why I am neglecting it and it is thrown in this basket 🙁 I really really should finish it ……….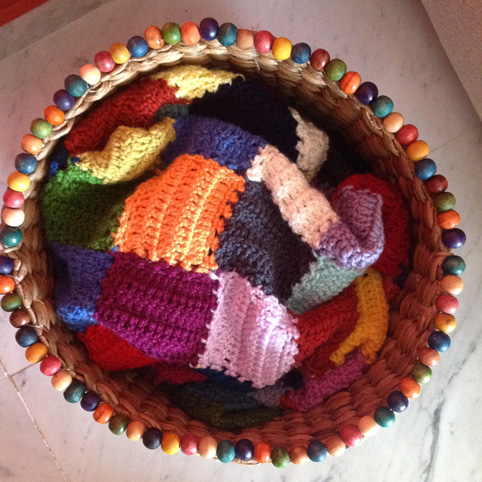 I finished all my gifts early this year and I am ready to welcome Christmas with a happy heart 🙂
I wish you a blessed festive season, a Merry Merry Christmas filled with love, health and joy!
See you next year 😉
Sucrette