Bonnnjouuur les amis,
Thank you so much! From the bottom of my heart, thank you for all your sweet and so generous words you left on my last post… They gave me a "puch" I was hoping for… To know that so many of you passed through the same painful experience and that I was not alone gave me strengh and hope again… Yes, I know, we, women, are fighters but we need sometimes someone to just remind us 🙂 You'll never know how much your supporting and kind words means to me…I am so happy and lucky to have you all!
 T H A N K    Y O U!
I've made some progress I want to show you today…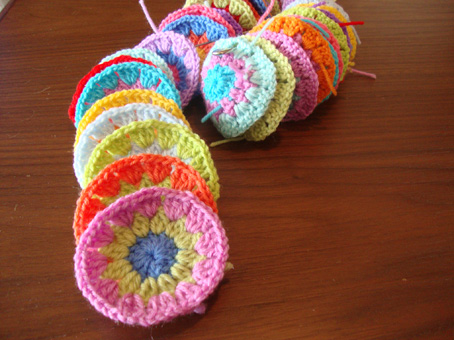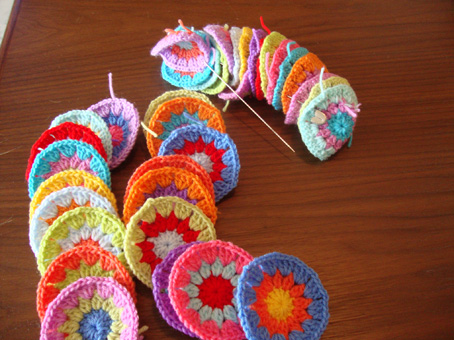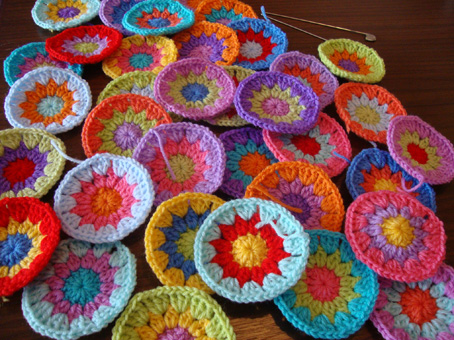 Some circles crocheted in series…
This yarn I am using is a pure pleasure! you'll never guess how much it is soft and lovely to crochet with.It is called: Nako Baby a mixture of 50% acrylic 50% polyamid… If you don't have Nako in your country, I suggest you look for this kind of mixture( ACRYLIC-POLYAMID)  in another brand….because it is PERFECT 🙂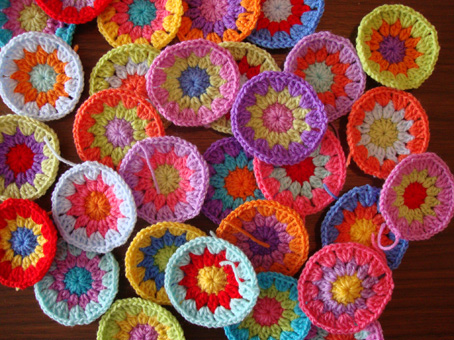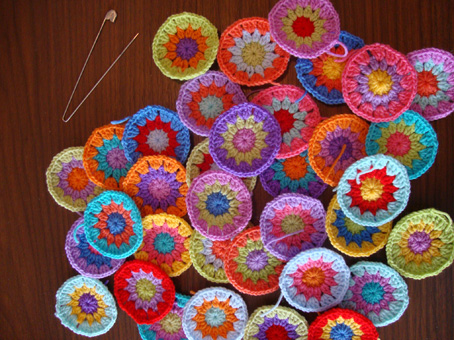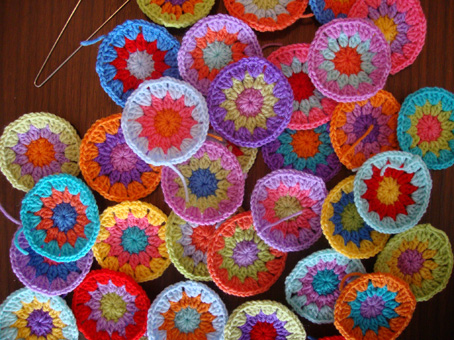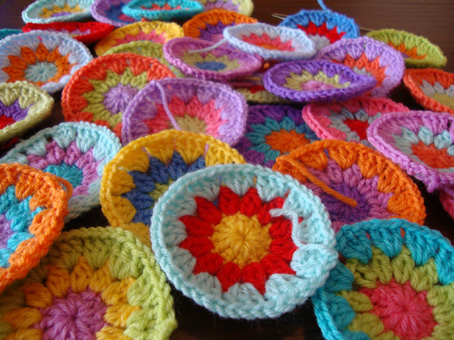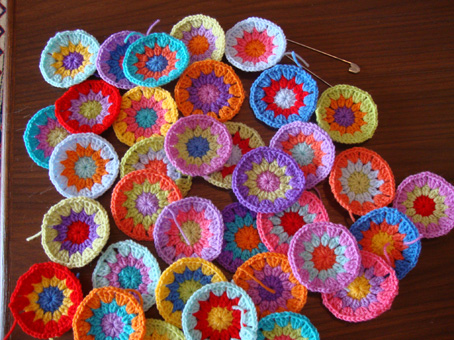 Have to join them now to the two-already-made-rows 🙂 yayyyy! How I love the join-as-you-go step! One of my favorite project parts 🙂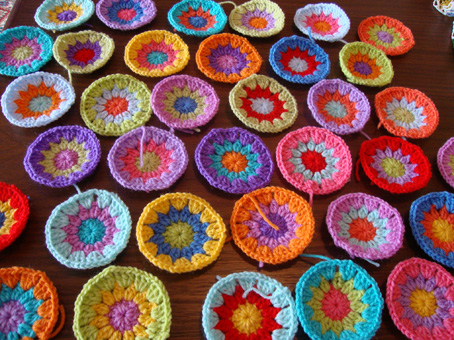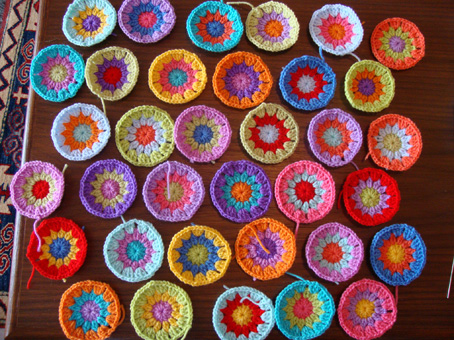 Sending you love, hugs and kisses through this post 😉
Have a super day!
Sucrette
P.S: I am on pinterest now 🙂 Yes, it is lovely and soooo addictive 🙂 You can take a look at my boards here…. and if you're on pinterest too, follow me so I can follow you back! It is sooo fun!! and soo full of inspiring pics 🙂