Hello!
Yes, it is done 🙂 The first baby blanket is finished and it was a quick project. Very fast 🙂 But I love the result 🙂
Wanna see? Ok!!!!!!!!!!!!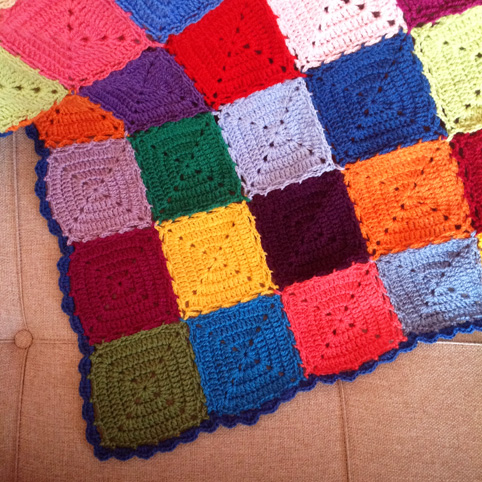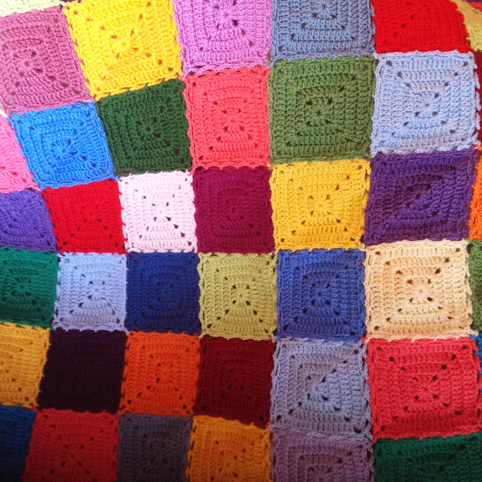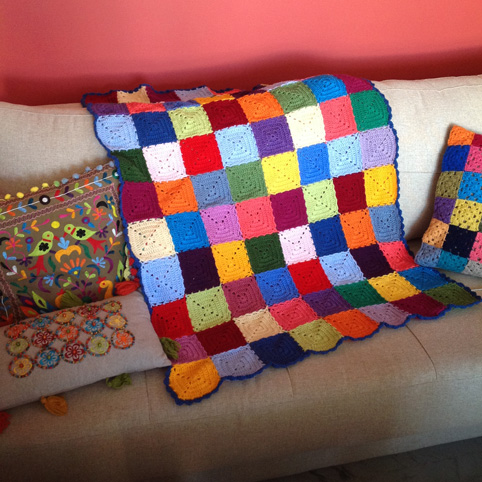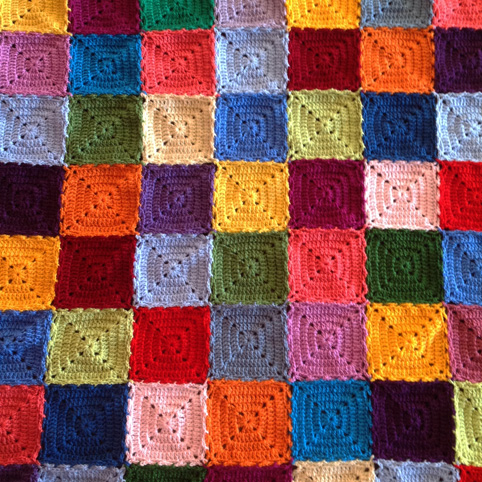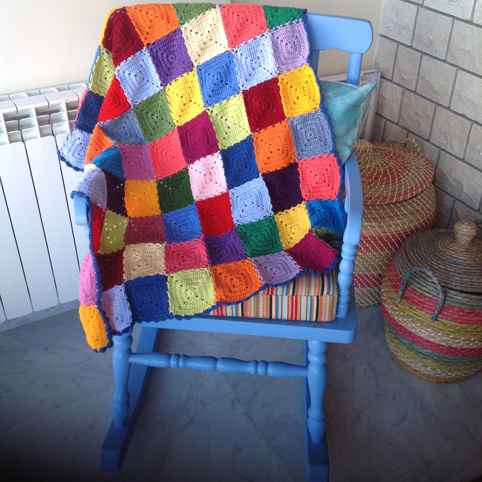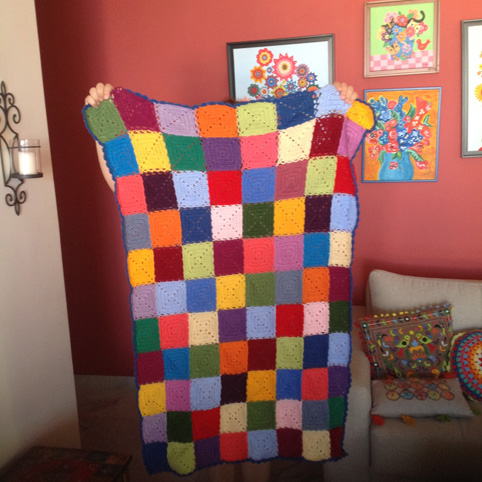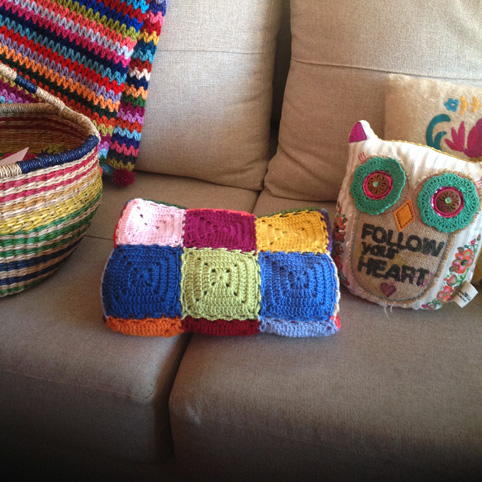 Now it is going all the way from Beirut to Colorado . The baby is due in December so I am on time 🙂
I used this pattern to make the square and joined the squares as I go like in the chart 😉
For the edging I made 1sc-1hdc-1dc-1hdc-1sc in every 1sc-3ch-1sc of the previous round all around the blanket.
The yarn is a 100% acrylic and is called: Mirage
The hook is a 3.5mm one 😉
That's all my lovelies. Hope you loved the baby blanket as much as I do 🙂
Have a wonderful weekend!
Sucrette