Good morning!
How was your week end? Hope it was great! Thank you so much for all your lovely comments on my last post! I picked up one of the projects to start with…
Sorry, it is not the turtle 🙂 But I promise, I promise that I'll make that turtle soon 🙂 It is a Sucrette's promise 😉
This special project I picked now holds a special place in my heart… It is a baby blanket I started back in September …I was at that time pregnant …then I made a miscarriage and lost my baby… So I left this blanket in THE BOX, heart broken 🙁 I did not blog about it then because it was too sad and painful for me and I couldn't express what I was feeling with words in a happy crochet blog …
And since that black day of September everytime I open that box and see that blanket my heart cries…But now that months have passed by and hope came back again and again I decided to finish this baby blanket and offer it to one of my pregnant friends (They are 4 🙂 )
I still have the yarn (It is Nako baby a mixture of 50%acrylic and 50%polyamid )…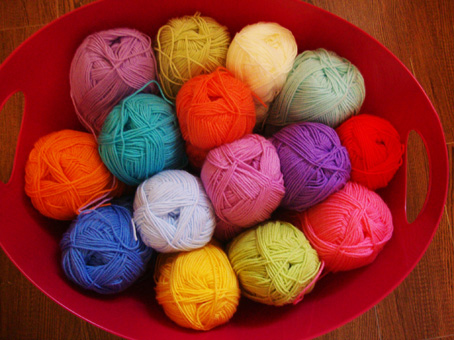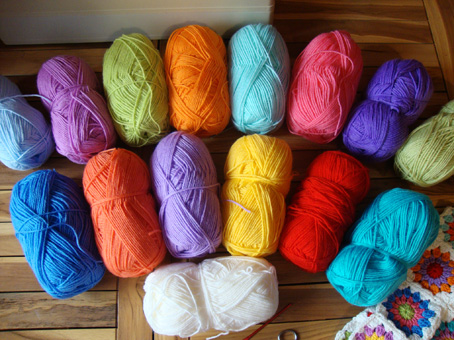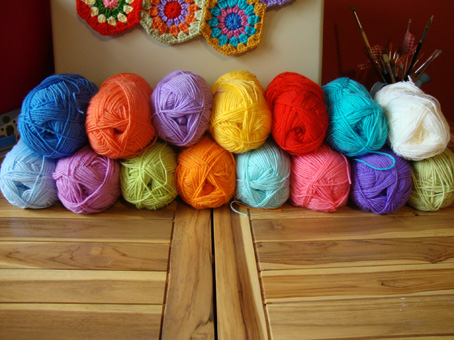 I still have the first two rows made…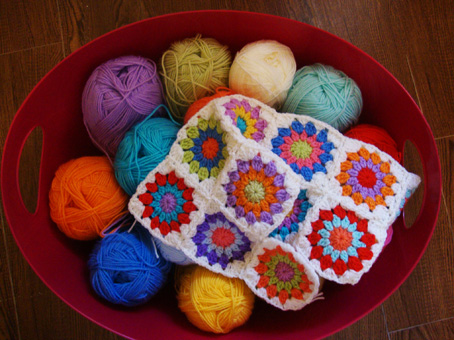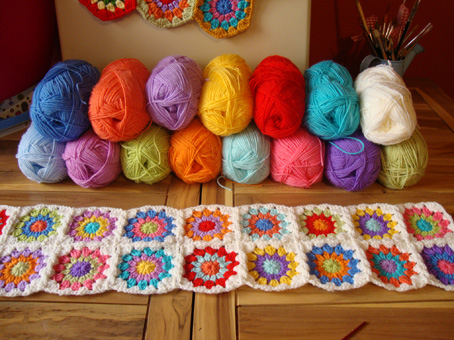 I still have the 3mm crochet hook …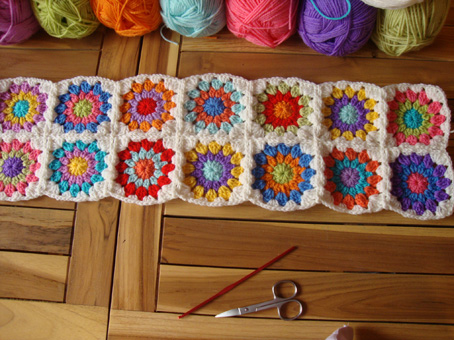 and I still have the pattern. It is HERE!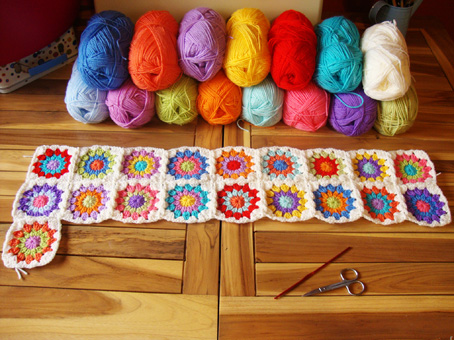 All I have to do is to give it a go, enjoy it because the yarn is the best yarn I ever touched in my whole life sooo soft and sooo good to crochet with and finish it so a small cute baby can be wrapped with love in it 🙂
Have to go now…
I'm wishing you an excellent week!
Take care,
Sucrette